'Rush Hour' Casting: 'Tekken' Star Jon Foo To Play Jackie Chan Role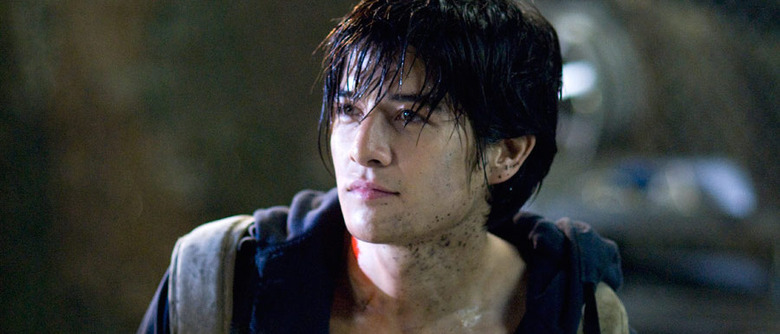 Jon Foo is the new Jackie Chan. Well, for the purposes of CBS' Rush Hour pilot, anyway. The British actor, stunt man, and martial artist has just been cast as Detective Lee in the action-comedy series, based on the 1998 film starring Chan and Chris Tucker.
More details on the new Rush Hour casting after the jump.
Deadline reported the news. CBS' Rush Hour series will follow Lee (Foo), a reserved, by-the-book cop from Hong Kong. When he arrives in Los Angeles to work on a case, he's paired with Carter, a cocky LAPD officer with little interest in showing around a partner or playing by the rules. The role of Carter has not yet beencast.
It's the same basic premise as Brett Ratner's original Rush Hour, which was followed by two sequels in 2001 and 2007. The series has collectively grossed over $800 million worldwide. There's been intermittent talk of a Rush Hour 4 for years, but this TV pilot is the closest we've come so far to a new chapter in the buddy-cop franchise.
Jon Turteltaub is directing the Rush Hour pilot for CBS, and Bill Lawrence and Blake McCormick are writing. All three will additionally serve as executive producers. Ratner and producer Arthur Sarkissian are also back from the original trilogy to executive produce the series.
The original Rush Hour turned Jackie Chan, already a massive star in Asia, into a household name in the United States. Should the CBS series take off, it could serve as a similar launching pad for Foo, a British actor of Chinese and Irish descent. Lawrence previously told press he wasn't necessarily looking for a martial artist to play Lee, but it seems he lucked out.
A trained martial artist, Foo has done stunt work for Batman Begins, Olympus Has Fallen, and The Myth, which happened to star Chan. He's best known starring in Tekken (a live-action adaptation of the popular video game), Universal Soldier: Regeneration, and Bangkok Revenge.