Russo Brothers Sign With Sony; Are They Working On Marvel's Spider-Man Reboot?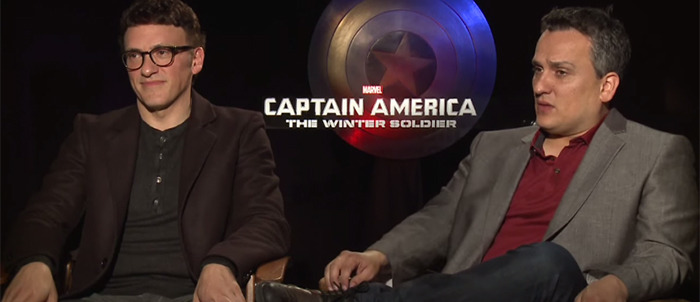 This is interesting: Anthony and Joe Russo, the directors who did a great job with Captain America: The Winter Soldier, are directing Captain America: Civil War, and have been tipped as likely successors to Joss Whedon for the Avengers series, have signed a first-look deal with Sony. The Russo Brothers Sony deal begins in April, and immediately conjures up speculation about possible ties between the Russos and Spider-Man. 
The Wrap reports. This is a three-year deal, and the window for it will already be one-third closed by the time Civil War comes out on May 6, 2016. The new Spider-Man is all but confirmed to appear in Civil War, though whether that will be the debut of the new Spidey actor and incarnation remains open to question.
At the end of 2014, leaked emails from the Sony hack revealed that the Russos said "a pity that negotiations with Marvel did not work" to Sony's then-chief Amy Pascal, and also that they reportedly confirmed a deal to direct Avengers: Infinity War Part 1 and 2 for Marvel while additionally offering to produce a new Spider-Man film for Sony. Given that things have changed with Sony since then, and obviously that a deal with Marvel did work out, we don't know what role the Russos will have in the Sony/Marvel plans. There was clearly interest on their part, however.
This isn't the first link between the Russos and Sony. Most recently, in mid-2014, the brothers were set to direct The Gray Man for the studio, and that plan seems to remain in place.
Columbia Pictures President Doug Belgrad said in a statement,
Joe and Anthony Russo are terrifically exciting filmmakers with a sensibility that matches the tastes of audiences worldwide.
The Russos offered,
We're thrilled to make a home at Sony Pictures, and to be partnering with the entire team. The studio has created an environment that is not only collaborative, but truly filmmaker-friendly and we're excited to begin developing both new and ambitious material with them.