First Clip From 'Dead Rising: Watchtower,' Based On The Video Game Series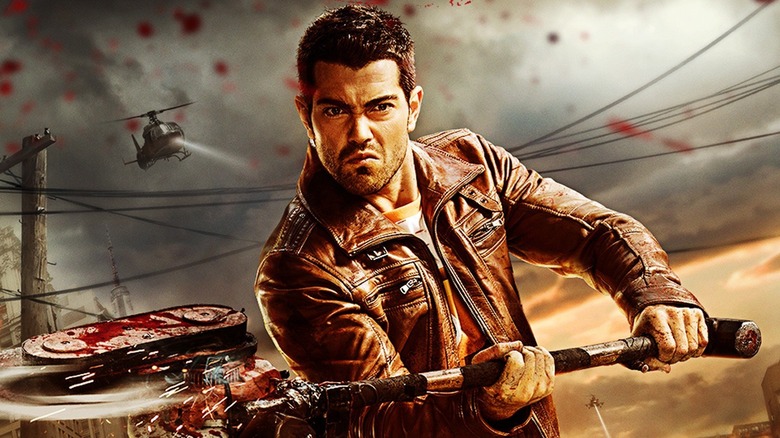 Every zombie story needs that scene, when the characters find out the world they know has changed forever. The scene when the dead rise from the grave or, at the very least, the characters see their first zombie. That familiarity makes this scene a good barometer to distinguish zombie projects and is probably why it was chosen as the first clip from Zach Lipovsky's Dead Rising: Watchtower, the online adaptation of the popular zombie video game series.
In the clip, we see the some of the main characters (played by Jesse Metcalfe and Keegan Connor Tracy) shockingly discover that zombies are about to mess stuff up in a big way. There's some slick camera work and violence giving a nice tease of what to expect when Dead Rising: Watchtowers hits Crackle on March 27. Check out the first Dead Rising movie clip below.
Thanks to Crackle for the video.
Dead Rising Movie Clip
We spoke with Lipovsky a few months back and he offered up a ton of details on the film. For example, here's what he said about making this major game into an online film instead of a big screen adaptation:
I have a feeling that if this was the 100+ million dollar version, it would star Tom Cruise and be watered down. The more money you spend, the greater the audience you have to please. This film is being made for the fans and that's possible because it's a digital feature. It's being shot in Vancouver with the help of the Vancouver Capcom team that made games. We even have 2 Xboxes in the office. Someone is always running around putting pylons on heads while we are trying to have meetings. I'm a fan of the game, and I'm excited by how much of the world we've been able to cram in.
You can read more at this link.
Here's the official description of the show, which will be released March 27 as a 90 minutes movie on Crackle and on other platforms as an episodic series.
After a zombie outbreak, four survivors must evade infection while tracking down the cause of the epidemic.. Over-the-top media coverage adds to the chaos while signs point to a government conspiracy. Starring Jesse Metcalfe (Dallas), Dennis Haysbert (Ted 2), Virginia Madsen (Sideways), Meghan Ory (Once Upon a Time), Keegan Connor Tracy (Once Upon a Time) and Rob Riggle (The Daily Show).