Video: The Five Biggest 'Agent Carter' Easter Eggs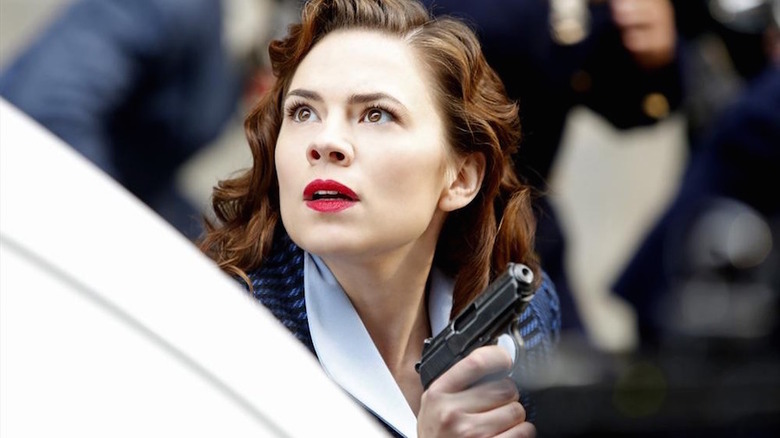 ABC's Agents of S.H.I.E.L.D returns Tuesday night and with it, a storyline that will echo throughout the future of the Marvel Cinematic Universe. The show that ended the week prior, Agent Carter, did the opposite: it detailed stories from the past of the MCU. We saw what happened after the end of Captain America: The First Avenger as Cap's comrade Peggy Carter (Hayley Atwell) went to work as a spy and helped save the world. Along the way she worked with Tony Stark's father Howard, his butler Jarvis, and more.
But don't let us simply tell you. This is the Internet. Watch a high energy YouTube video showing you the five best Agent Carter Easter Eggs that link the show to the MCU.
Thanks to Mr Sunday Movies (via Comic Book Movie) for the video.
Video: Agent Carter Easter Eggs
So what did he miss? Do you agree with his picks?