Steven Spielberg And Jennifer Lawrence Team For Lynsey Addario Memoir 'It's What I Do'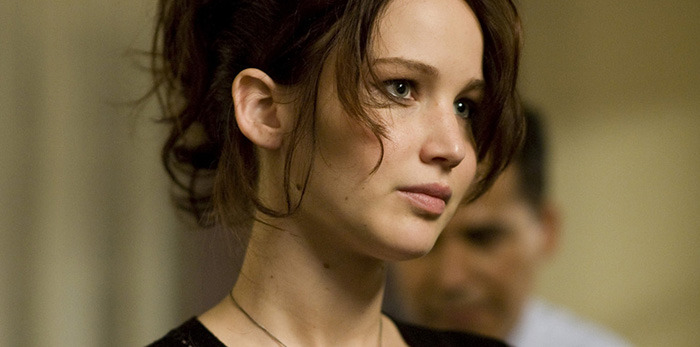 Warner Bros. is in the process of picking up rights to the memoir It's What I Do: A Photographer's Life Of Love and War, the account by photographer Lynsey Addario of her time documenting war zones and scenes of severe strife and unrest across the globe. The book has been a hot property recently, and it has just landed a notable filmmaking team, as Steven Spielberg is now attached to direct Jennifer Lawrence in the Lynsey Addario movie It's What I Do.
Deadline reports on the deal, saying that a host of other production companies and talent teams were trying to land the rights. (Other bidders included Darren Aronofsky, Margot Robbie, and The Weinstein Company on behalf of George Clooney and Grant Heslov.)
Addario has worked as part of a Pulitzer Prize-winning team, and is a McArthur Genius grant recipient; she has worked in nearly every major war zone and many areas of global strife since 2001.
War photographer Lynsey Addario's memoir It's What I Do is the story of how the relentless pursuit of truth, in virtually every major theater of war in the twenty-first century, has shaped her life. What she does, with clarity, beauty, and candor, is to document, often in their most extreme moments, the complex lives of others. It's her work, but it's much more than that: it's her singular calling.
Lynsey Addario was just finding her way as a young photographer when September 11 changed the world. One of the few photojournalists with experience in Afghanistan, she gets the call to return and cover the American invasion. She makes a decision she would often find herself making—not to stay home, not to lead a quiet or predictable life, but to set out across the world, face the chaos of crisis, and make a name for herself.
Addario finds a way to travel with a purpose. She photographs the Afghan people before and after the Taliban reign, the civilian casualties and misunderstood insurgents of the Iraq War, as well as the burned villages and countless dead in Darfur. She exposes a culture of violence against women in the Congo and tells the riveting story of her headline-making kidnapping by pro-Qaddafi forces in the Libyan civil war.