Chinese Box Office Overtakes U.S. For First Time In History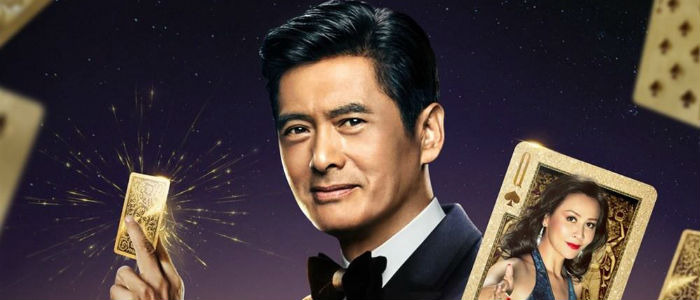 Hollywood is regularly considered the center of the movie universe. American films are made there, and those films not only play within America's borders, they get shipped all over the world. But as technology gets better and movie tickets more expensive, those tables have been turning. These days, an American film will regularly make more money overseas than it will in the U.S. Of course, that's one country versus hundreds, but that's certainly a newer trend.
Until this month though, even if some movies made more money overseas, our monthly box office has always been the highest. The second largest market, China, has done well but never overtaken us. That changed in February 2015 when the U.S. box office grossed $640 million while the Chinese box office took in $650 million.
The Hollywood Reporter made this surprising discovery. The point out that North America as a whole outgrossed China, but Canada accounted for $50 million of the $710 million.
Almost more impressively, China accomplished this feat almost all on its own. Several big American films like The Hobbit: The Battle of the Five Armies and The Hunger Games: Mockingjay Part 1 did play there and count towards the $650 million total. But they didn't rank among the top five.
Here are the top five films at the Chinese box office in February 2015:
The Man From Macau II starring Chow Yun-Fat – $104 million (pictured above)
Dragon Blade starring Jackie Chan, John Cusack and Adrien Brody – $95 million
Wolf Totem directed by Jean-Jacques Annaud- $72 million
Zhong Kui: Snow Girl and the Dark Crystal directed by Peter Pau and Zhao Tianyu – $56 million
Somewhere Only We Know directed by Xu Jinglei – $44 million
And here are top five highest grossing films in the US in February 2015:
Fifty Shades of Grey – $147.8 million
The SpongeBob Movie: Sponge Out of Water – $140.3 million
Kingsman: The Secret Service – $85.7 million
Jupiter Ascending – $43.1 million
McFarland, USA – $22 million
As you can see, the US films are a bit more top heavy. However, despite the ultra success of Fifty Shades, Spongebob and new movies from Matthew Vaughn and the Wachowskis, February is generally a weak month. It's sort of the dead zone between the big blockbusters of the holidays and the summer season, which is starting earlier and earlier. And with films like Furious 7 and Avengers: Age of Ultron coming, China likely won't outgross the U.S. again for sometime.
Nevertheless, more money was spent going to the movies in China in February than was in the U.S. It's a historic moment.