Leonardo DiCaprio Walks Into 'The Crowded Room'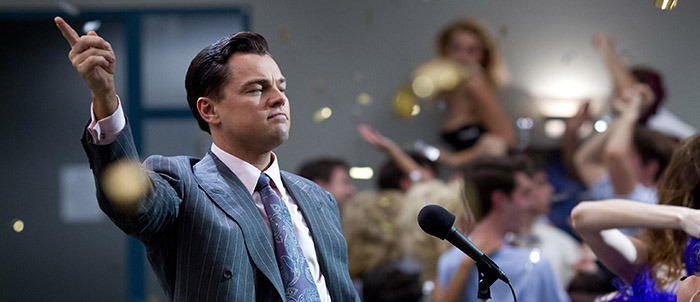 It's an actor's job to inhabit many different personalities, but not many get the chance to play someone who is inhabited by many different personalities. Now, after circling the role for years, Leonardo DiCaprio is set to play Billy Milligan, the man who was the first to successfully use multiple personality disorder as a legal gambit in court, leading to his hospitalization rather than imprisonment after being tried for rape. The Billy Milligan movie will be called The Crowded Room, and it will give DiCaprio the chance to play as many as two dozen different personalities.
The Wrap reports, saying that New Regency, which has held rights to The Minds of Billy Milligan, a book about Milligan by Daniel Keyes, is still backing the film, with DiCaprio's Appian Way producing and screenwriters Jason Smilovic and Todd Katzberg adapting the script. (Keyes also wrote Flowers for Algernon.)
Milligan became famous in the late '70s when he was arrested and tried for armed robbery, kidnapping, and most importantly for four counts of rape at Ohio State University. Milligan was diagnosed with multiple personality disorder, and his defense argued that he had committed various crimes while acting under the influence of some of the twenty-four personalities inhabiting Milligan's consciousness. Several of these personalities were designated as "undesirables," with many exhibiting criminal compulsions, and claiming responsibility for Milligan's crimes. Adalana, a lesbian personality, reportedly admitted to committing the rapes.
This film project has a long history in Hollywood. In the early '90s James Cameron co-wrote a script based on Keyes' book, but a lawsuit blocked that version. Joel Schumacher and David Fincher were also attached to adapt it at various times. Milligan died in December 2014, which is likely part of the reason this incarnation of the film is likely to go forward. No director has been announced.