'Adventure Time' Movie Developing At Warner Bros.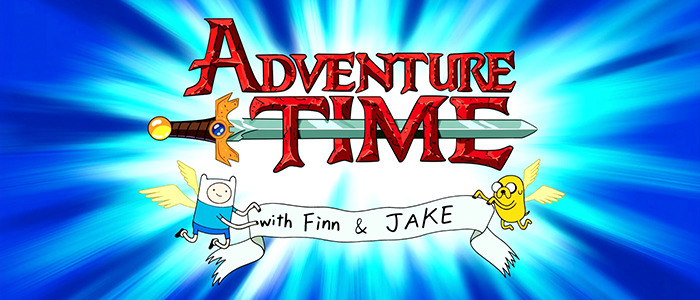 An Adventure Time movie has been brewing slowly at Warner Bros. for several months, and while there is no director or writer announcement just yet, some of the team working on the film has been revealed. The film will be animated — no live-action translation to worry about, which is for the best — and will be shepherded by Chris McKay, who worked on Robot Chicken and The Lego Movie and is directing Lego Batman, and producer Roy Lee.
Deadline has news of the development, but no particular info about what sort of story the film will present, or how it might integrate with the television series created by Pendleton Ward, which began airing on Cartoon Network in 2010 and is nearly through its sixth season now.Adventure Time began as the story of 12-year-old boy Finn and best friend dog Jake. But Finn and Jake aren't your typical "boy and his dog" pair, as Jake can change shape and size at will, and their home, the Land of Ooo exists in a post-apocalyptic future many centuries after our own civilization ended. And Finn ages as the show goes on, so this isn't a static template in which nothing changes.
The cast of characters around them, including antagonists the Ice King and the Lich, is expansive and odd, and Adventure Time's tone hovers delicately between being a show for kids and something that isn't afraid to deal with some heavy and at times complex stuff. If the movie can keep the show's sensibility intact we'll be impressed and psyched, and having Chris McKay on board is a good sign that Warner Bros. is ready to make it work.