Will Forte Says 'MacGruber 2' Is "Priority No. 1"... After 'The Last Man On Earth'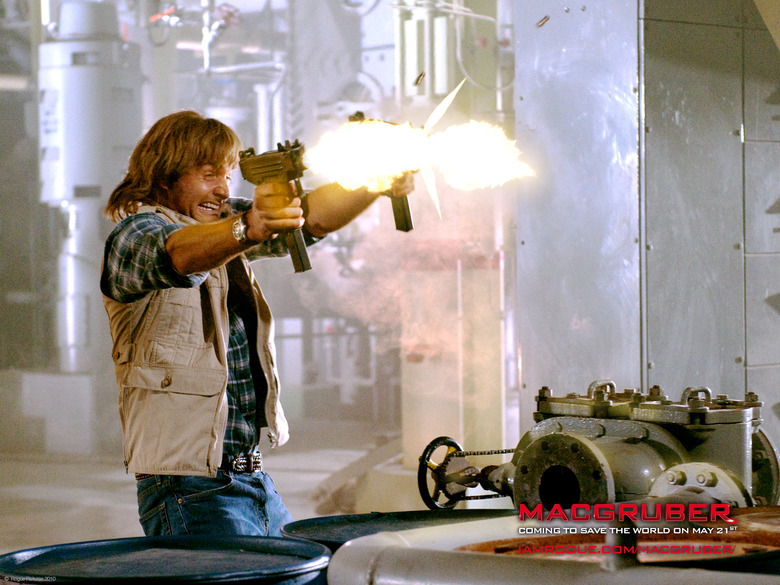 Will Forte has heard your cries for a MacGruber 2, America, and he is ready to deliver. All he needs is to get his new Fox series The Last Man on Earth out of the way first. But after that, he says, the sequel is "Priority No. 1." Read the MacGruber 2 Will Forte comments after the jump. 
Speaking with The Wrap, Forte emphasized that he is serious about MacGruber 2:
It seems like we have a realistic shot at getting it made. We have a loose outline of the first couple of acts, which we're really excited about. So we've just got to flesh it out a little more.
(Forte also told Hollywood Life, "In a couple weeks, when post-production is over, I'm gonna get in there." That site and others are taking that to mean MacGruber 2 has already wrapped, but it seems far more likely he's referring to post-production on The Last Man on Earth.)
In a weird way, though, it might be better for Forte if MacGruber 2 doesn't get going too soon, because it'd mean The Last Man on Earth is doing well. The actor continuded:
If [The Last Man on Earth] were to ever be successful enough to get a second season, we'd probably have to wait until after that season to make it. If the show isn't successful enough to do that, we'd probably jump in right away.
Forte expects the entire cast to return for MacGruber 2, if and when it comes together. Comments from his co-stars seem to back him up: Kristen Wiig has previously said she's "in" for a sequel, and Ryan Phillippe stated last year that they were "very close" to making it.
"And wait until you find out who's going to be in it," added Phillippe. "The villain is going to blow your mind."
The original MacGruber was not what you'd call a hit. Critics weren't quite sold on it, and general audiences were even less interested – it couldn't even make back its $10 million production budget at the box office. Since then, however, it's gained enough of a cult following that talk of a MacGruber 2 isn't entirely crazy.
In the meantime, Forte's The Last Man on Earth seems like a pretty good consolation prize. The series is executive produced by Phil Lord and Chris Miller, who also directed the first two episodes, and has been getting pretty good reviews from critics. Check out the series premiere this Sunday, March 1, on Fox.