First Look: Eddie Redmayne Is 'The Danish Girl'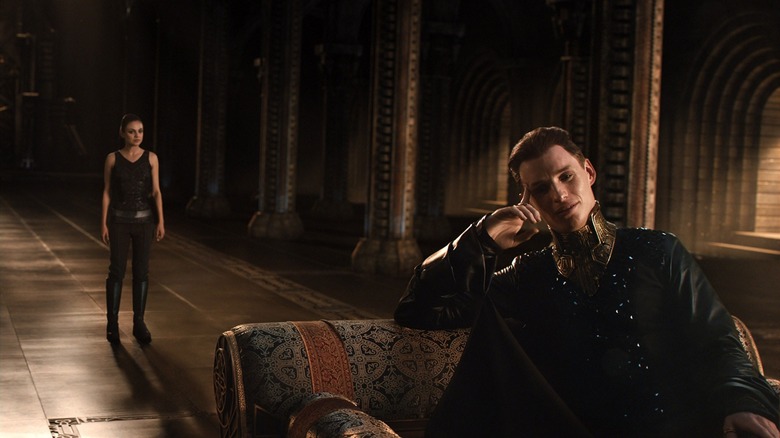 Eddie Redmayne is following up his Oscar win for The Theory of Everything with another biopic. The Danish Girl stars Redmayne as Lili Elbe, an early 20th century painter who became one of the first people to undergo gender reassignment surgery. Get your The Danish Girl first look after the jump. 
Working Title unveiled The Danish Girl first look on Twitter.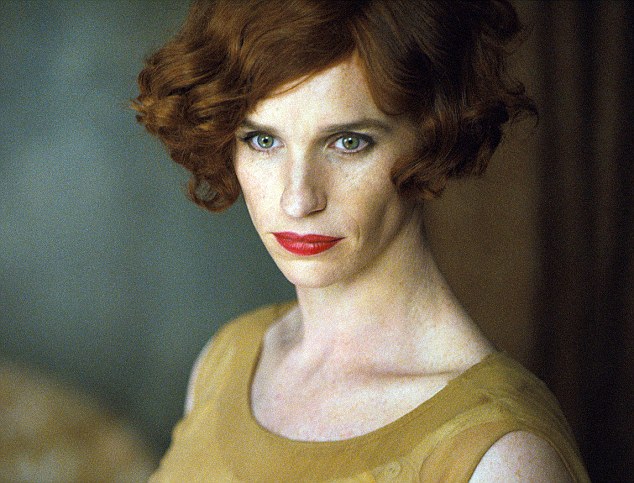 The Danish Girl is based on the 2000 novel by David Ebershoff, which in turn was a fictionalized account of Elbe's real life. The film chronicles Elbe's unusual relationship with fellow artist Gerda (played by Alicia Vikander). Their marriage was dissolved in 1930 as Elbe began undergoing her gender reassignment operations. Elbe passed away in 1931 following complications from one of the surgeries.
The project reunites Redmayne with director Tom Hooper, with whom he worked on 2012's Les Misérables and the 2005 miniseries Elizabeth I. Amber Heard and Matthias Schoenaerts also star.
While the recent uptick in trans visibility is encouraging, Hollywood has come under fire for defaulting to cis (not trans) actors. Dallas Buyers Club was criticized for casting eventual Best Actor winner Jared Leto as trans woman Rayon, and Jeffrey Tambor's otherwise excellent performance in Amazon's Transparent has sparked debate for similar reasons.
Redmayne is clearly aware of those issues, and addressed them head-on in a chat with the Telegraph:
There is an incredibly valid discussion for why a trans actress isn't playing the part, because there are so many brilliant trans actresses, and I'm sure there are many who could play this part sensationally.
But one of the complications is that nowadays you have hormones, and many trans women have taken hormones. But to start this part playing male you'd have to come off the hormones, so that has been a discussion as well. Because back in that period there weren't hormones.
There's also a great history of cisgender, cis people sort of gaining on the back of trans stories, and I absolutely understand that that is not cool. But I hope firstly this is a specific period piece, and really is set in its time, in which the bravery that it took, if you were in your mind not of the same gender as your physical being, to undertake when there was no question... no one had done it before. So it was basically death or... But the absolute need to be authentic and strive to be comfortable in your own... or to be your own gender, was pretty formidable and brave to me.
No doubt the conversation will continue as The Danish Girl nears release. The drama does not yet have a release date.
Meanwhile, if you think Lili Elbe seems like a dramatic transformation for Redmayne, just wait til you hear about his next role after that. The Guardian reports Redmayne will play an engine in the next Thomas the Tank Engine movie, Sodor's Legend of the Lost Treasure. He joins John Hurt and Jamie Campbell Bower. That one should hit later this year.