'Fault In Our Stars' Writers To Adapt Their Third John Green Book, 'Looking For Alaska'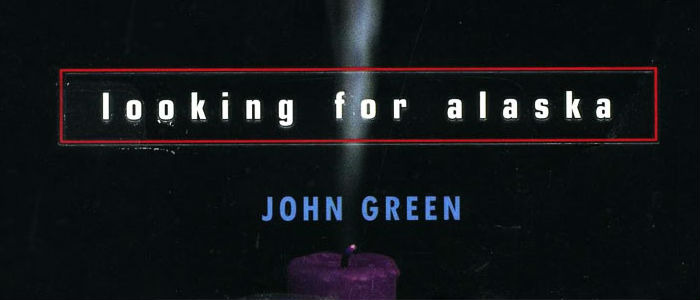 We may receive a commission on purchases made from links.
It's good to be Scott Neustadter and Michael H. Weber. The screenwriters behind 500 Days of Summer and The Spectacular Now had their biggest hit yet in 2014 by adapting John Green's hit novel, The Fault In Our Stars. They followed that up with another of Green's books, Paper Towns, which hits theaters this summer. Now the band is getting back together one more time. Neustadter and Weber have signed to adapt Looking for Alaska, Green's debut novel, the rights to which Paramount has owned since 2005.
Sarah Polley was once attached to direct, but that no longer seems to be the case. Read more about the Looking for Alaska movie below.
The Hollywood Reporter broke the news of the Looking for Alaska movie. The writers and author will also once again be joined on the project by Temple Hill Productions, which produced the other two movies as well as several other YA properties.
Here's the Amazon description of Looking for Alaska:
Before. Miles "Pudge" Halter is done with his safe life at home. His whole life has been one big non-event, and his obsession with famous last words has only made him crave "the Great Perhaps" even more (Francois Rabelais, poet). He heads off to the sometimes crazy and anything-but-boring world of Culver Creek Boarding School, and his life becomes the opposite of safe. Because down the hall is Alaska Young. The gorgeous, clever, funny, sexy, self-destructive, screwed up, and utterly fascinating Alaska Young. She is an event unto herself. She pulls Pudge into her world, launches him into the Great Perhaps, and steals his heart. Then. . . .
After. Nothing is ever the same.
Know what that sounds like? Dollar signs. Teen based films like this can be made cheaply, cast well, and then explode to big profits. Plus, Green's name with the same team behind him will be very assuring to audiences. It'll be interesting to see who they get to direct though If Polley is out (she was attached last year, but isn't mentioned in this new article), maybe Fault in Our Stars director Josh Boone or Paper Towns director Jake Schreier will return.
Any thoughts on a Looking for Alaska movie?