Tom Ellis Cast As 'Lucifer' In Fox Series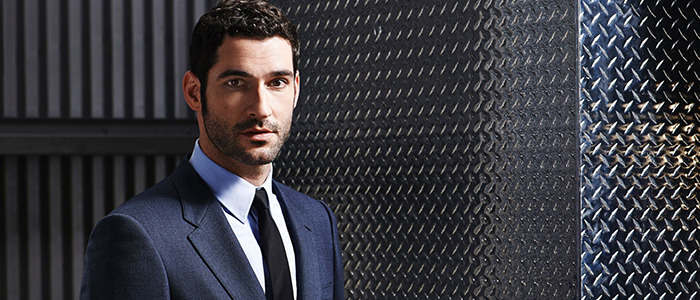 Fox has a new DC Comics-based series in development, but it's something very different from the Batman origin story Gotham. Lucifer is based, perhaps loosely, upon the vision of the fallen angel originally seen in Neil Gaiman's Sandman series, and will follow the Morningstar to Los Angeles, where he helps cops solve crimes. (Seriously.) Now Tom Ellis (Rush) is the Lucifer series lead, and will head to LA for the Fox series.
The Wrap reports; Fox has given the show a pilot pickup order, and the one-hour series is being exec produced by Jerry Bruckheimer, with Len Wiseman set to direct the pilot. Tom Kapinos is also exec producer, and is writing the pilot.
The plot info on the show goes like this:
Lucifer (Ellis), the Lord of Hell, bored and unhappy, resigns his throne and abandons his kingdom for the gorgeous, shimmering insanity of Los Angeles, where he gets his kicks helping the LAPD punish criminals.
That setup of the show as a procedural is relatively recent; until not too long ago we'd been under the impression that Lucifer would more or less follow the character's journey as he passed from Sandman into his own spin-off comic series written by Mike Carey. That began with Lucifer bored as lord of Hell, leading him to hand off the key to that kingdom and set off for Earth, ending up as the owner of Lux, a piano bar in Los Angeles. From there, Carey's 75-issue series explored a sort of battle between the concepts of free will and predestination.
The procedural concept certainly allows the character to be more active in a familiar TV manner. How the story structure will mesh with Gaiman and Carey's Lucifer concepts — if it will do so at all – remains to be seen. This may be an adaptation in name only.