'Lego Star Wars' Series Will Re-Tell Stories Of The First Six Films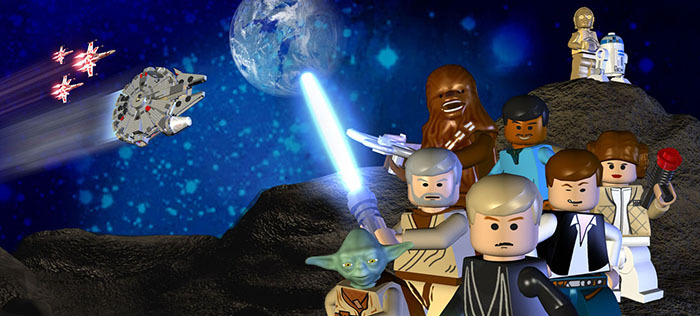 One of the original conceits behind Star Wars was that the droids C-3PO and R2-D2 were the characters that tied everything together, and through whose "eyes" the stories were told. That's not quite how it worked out, because the human characters turned out to be a lot more interesting. But the droids were always around, and now they'll really take center stage in a Disney XD series called Lego Star Wars: Droid Tales. Yeah, that's a Lego Star Wars series, conceived as a limited animated show with five 22-minute episodes that will air later in 2015.
The idea here is interesting: Droid Tales will re-tell the stories of the first six Star Wars films, this time directly through the voices of C-3PO and R2-D2. That's all part of a new story, which will be the first official post-Return of the Jedi tale in the newly defined canon continuity before The Force Awakens opens in December.
THR has details on the show, explaining,
Set after the Rebel Alliance victory on Endor seen at the end of Return of the Jedi, the droids are regaling the assembled of their adventures that led them to their present situation.  An accidental kidnapping leads to a new adventure that progresses to the re-telling of the saga in the chronological order, starting from The Phantom Menace to Return of the Jedi.
So it's a hugely expanded version of C-3PO's storytelling as seen in Jedi, and we'll see a bit of post-Jedi action here as the droids are given space to re-tell the stories of the first six films. Some of that re-telling could be neat, given the droids' selective participation in some sequences.
And it'll all be seen in Lego, which has done a few other Disney Star Wars specials in the past such as The Yoda Chronicles.
There's no word on the creative team for the series, nor a broadcast date. But since everything that is released now is canon (books, comics, TV shows), the actions of C-3Po and R2-D2 truly count.