'Powers' Trailer: Sharlto Copley Offers Life Advice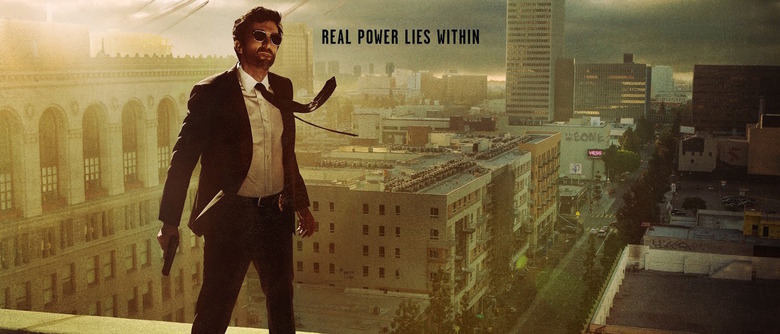 What happens to a superhero when you take away his powers? It's a question that's been asked countless times in comic books, and it'll be asked again in Powers, the first original scripted series from PlayStation.
Sharlto Copley plays former superhero Christian Walker. After losing his abilities, he becomes a cop specializing in cases involving superpowers. He feels kind of conflicted about this, as you might imagine, but in the new trailer he seems to have made some kind of peace with it. Watch the new Powers trailer after the jump.
PlayStation unveiled the new Powers trailer on YouTube. It feels more like an early teaser because there isn't any new footage. But it does give you a good chance to gauge Copley's American accent.
Based on the comic book by Brian Michael Bendis and Michael Avon Oeming, Powers also stars Susan Heyward as Christian's partner Deena Pilgrim; Noah Taylor as criminal mastermind Johnny Royalle; Eddie Izzard as supervillain Wolfe; and Michelle Forbes as superstar superhero Retro Girl.
Powers debuts March 10 at Sony's PlayStation Store with three episodes. New episodes follow each Tuesday. David Slade directed the first two installments of the ten-episode first season.
Powers, an edgy dramatic series, follows the lives of two homicide detectives, Christian Walker and Deena Pilgrim, who are assigned to investigate cases involving people with superhuman abilities, referred to as "Powers." Set amidst today's paparazzi culture, Powers asks the questions, what if the world was full of superheroes who aren't actually heroic at all? What if all that power was just one more excuse for mischief, mayhem, murder, and endorsement deals?
Enter the men and women of the Powers Division, the brave people in charge of protecting humans like us and keeping the peace over commercialized, god-like men and women who glide through the sky imposing their power over the mortals who both worship and fear them.