Cool Stuff: Pop Culture Quotes Inspire An Art Show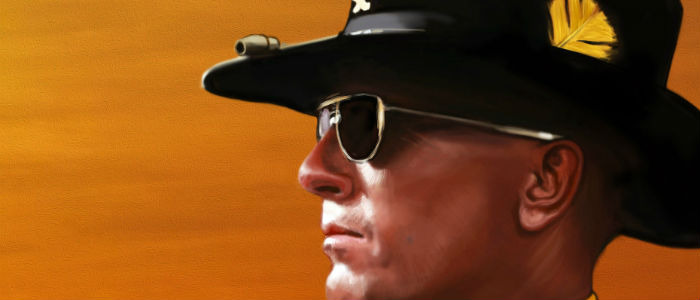 Movie quotes are the currency by which we pay respect to our favorite films. Buy all the tickets you want, but the moment you truly prove your love of a movie is when you quote it in regular conversation. By that rationale, the new show at the Hero Complex Gallery in Los Angeles is an unabashed love fest.
The show is called Quotes, Lines & Lyrics and it's comprised of the work of over 70 artists all who have created work based around famous lines of dialogue from a movie, TV show or song. It opens February 27 and remains on display through March 15. Online sales start February 28. Below, see just a few of our favorite pop culture quotes turned into art. 
Quotes Lines and Lyrics opens from 7-10 p.m. February 27 at the Hero Complex Gallery, 2020 South Robertson Blvd., Los Angeles CA. Online sales start February 28 at www.hcgart.com.
Click on each for the artist's name.
Pop Culture Quotes Lines and Lyrics at Hero Complex Gallery