'Eva' Trailer: Daniel Brühl Builts A Robot Child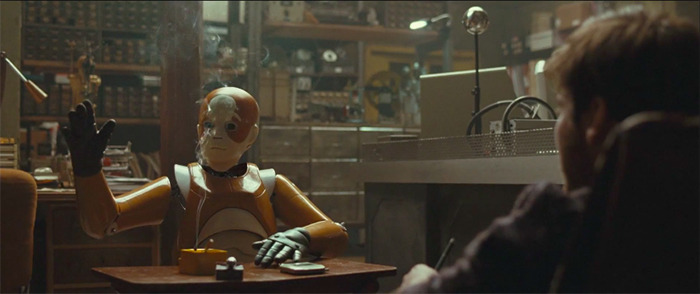 In the film Eva, Daniel Brühl plays a cybernetic engineer who, while attempting to craft a robotic child, is reunited with his former lover, who happens to be paired up with his brother. So the film, from director Kike Maíllo, has a blend of deep sci-fi and some heady romantic entanglement, all of which is on display in this Eva trailer. Marta Etura, Lluís Homar and Alberto Ammann also star; check out the footage below.
Eva is actually from 2011, when the Spanish film played out of competition in Venice. The Weinstein Company is prepping to release it in the US in March. Why the delay? It's the Weinsteins, so we may never know.Eva opens on March 13. Trailer via The Weinstein Company.
The year 2041. Humans live along with machines. Alex, a renowned cybernetic engineer, returns to Santa Irene to carry out a very specific mission for the Robotic Faculty: the creation of a child robot. During his ten-year absence, life has moved on for his brother David and Lana, who got her life back together after his departure. Alex's routine is altered in an unexpected way by Eva, Lana and David's amazing daughter. She is a very special, charismatic little girl. She and Alex have a special connection from the moment they meet. They set out on a journey together, which will bring them to a revelatory end.