'House Of Cards' Video Recap: Catch Up On 2 Seasons In 9 Minutes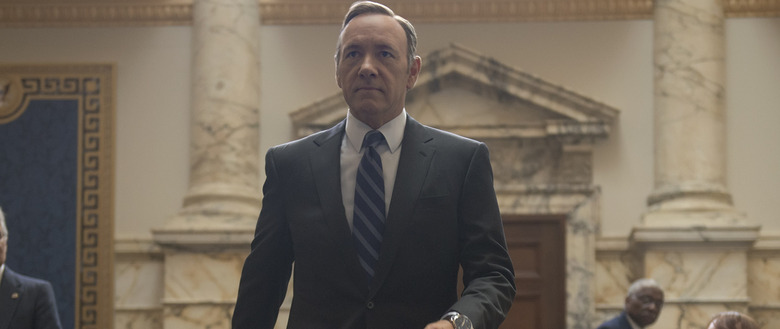 There are less than 24 hours to go until Netflix premieres the third season of House of Cards, meaning you're running out of time if you still need to catch up or brush up on the first two seasons. Luckily, the Fine Bros. are here to help.
The fast-talking duo have put together a nine-minute House of Cards video recap that covers the past 26 episodes. You'll have a hard time finding a more efficient way to get yourself up to speed. Watch it after the jump.
House of Cards Video Recap
The House of Cards video recap comes to us from YouTube. We don't need to warn you that major spoilers for the first two seasons of House of Cards follow, right?
House of Cards premieres Friday, February 27 at 12:01 AM Pacific time. Which is 3:01 AM Eastern time, because Netflix hates us.