Warner Bros. To Distribute 'Tomb Raider' Movie Reboot; New Writer Hired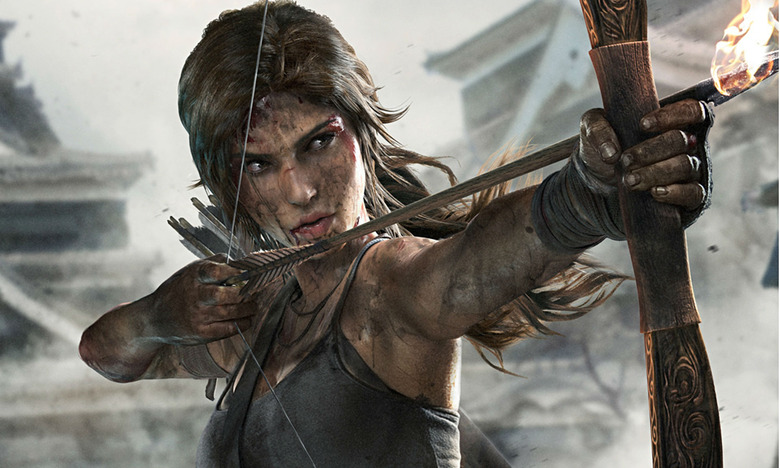 Six years ago, news of a Tomb Raider movie reboot first hit the web. It was being developed by GK Films as an origin story drawing inspiration from Rise of the Planet of the Apes. MGM then came on board and there a script was even commissioned. But we haven't heard anything since 2013.
Now there's the first significant update in two years. Warner Bros. has come on board to distribute the film, which will be written by Evan Daugherty, the writer of Snow White and the Huntsman, Teenage Mutant Ninja Turtles, Divergent and the upcoming G.I. Joe 3. Read more about the Tomb Raider movie reboot below.
Deadline broke the latest Tomb Raider movie reboot news. They say with Warner Bros. on board to distribute and Daugherty's hire, the film is "on a fast track, and there is strong progress to production language in the rights deal with Square Enix, the video game company behind the title." We'll see if that's true. We have been hearing about this movie since 2009 after all.Tomb Raider is the massively successful video game series starring Lara Croft, a bad-ass, gun-toting female version of Indiana Jones. After launching in 1996, the franchise was made into two successful movies in 2001 and 2003 with Angelina Jolie playing Croft. Since then, more games have been released keeping the character very much in the public consciousness.
According to Deadline, the same structure pitched years ago remains in place. Tomb Raider will feature "a younger Lara Croft going on her first adventure." So this is full-on reboot. That's one way to help fans forget about Angelina Jolie, who was just about the all-time perfect actress for that role.
However, is Croft going to be learning how to be the "Tomb Raider" in this film or is she just going to be going on her first adventure? Is this Tim Burton's Batman or Batman Begins? I guess that's up to Daugherty now. Marti Noxon, writer/showrunner for Buffy the Vampire Slayer, was most recently attached to write the screenplay but there's no mention of her.
What are your thoughts about a Tomb Raider reboot written by the man behind Snow White and the Huntsman?