The LEGO Movie 4D A New Adventure Will Debut At Legoland In January 2016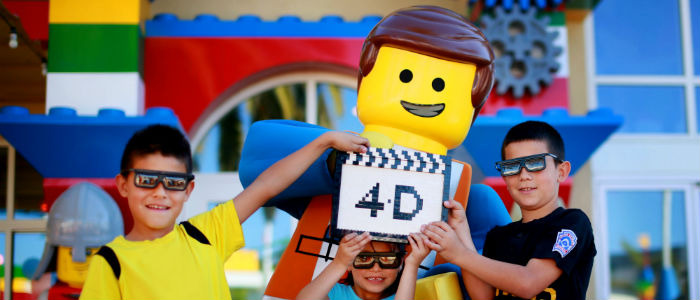 Legoland has announced that a new animated short film based on The LEGO Movie will premiere in January 2016 at Legoland. Hit the jump to learn more about The LEGO Movie 4D A New Adventure, including images from the new film.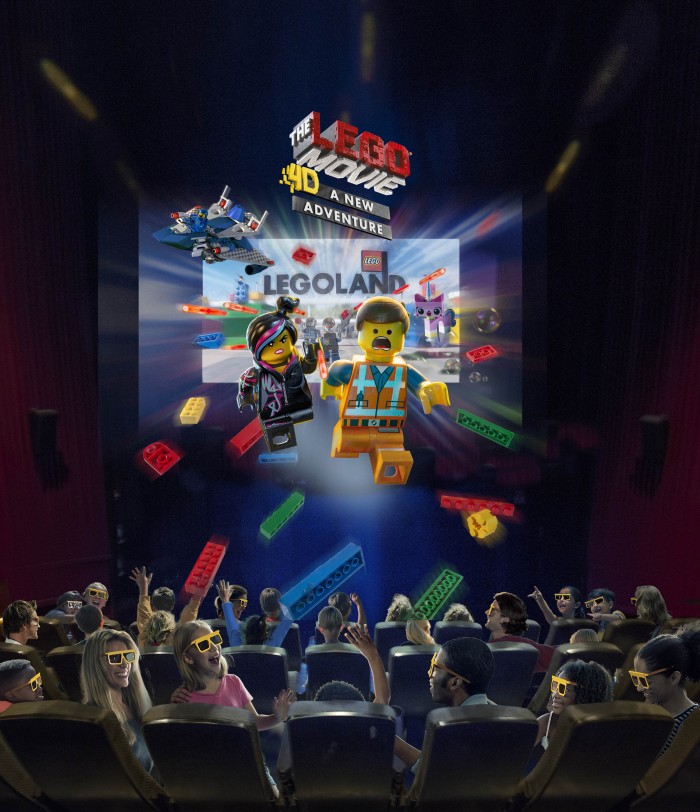 The LEGO Movie 4D A New Adventure will premiere exclusively to Legoland parks and Legoland Discovery Centers worldwide beginning at Legoland Florida Resort on January 29th 2016, followed by Legoland California Resort on February 6th 2016 and the remaining four Legolands worldwide soon afterwards. The film will later be added to all 11 Legoland Discovery Centers in North America, Asia and Europe.
The LEGO Movie 4D A New Adventure stars Elizabeth Banks (Wildstyle), Alison Brie (Unikitty), Nick Offerman (MetalBeard) and Charlie Day (Benny). New to the adventures is a villain called "Risky Business" voiced by Patton Oswalt. Here is the official plot synopsis for the ride film:
"The LEGO Movie 4D A New Adventure" follows a new journey for Emmet, Wyldstyle, Unikitty, Benny and MetalBeard after they receive a mysterious invitation leading them to a new theme park where all of the rides are based on the characters' adventures in "The LEGO Movie." But not all is as it seems as the heroes are once again thrust into the middle of an evil secret plot, only this time, it will be up to the audience to use their Master Builder skills to help save them! Using elements such as wind, water, smoke and special lighting effects, the larger-than-life experience brings the film's main characters, Emmet and Wyldstyle, back together with their friends for another awesome adventure.
The 4D experience will use elements such as wind, water, smoke and special effects seen in previous 4D films at Legoland.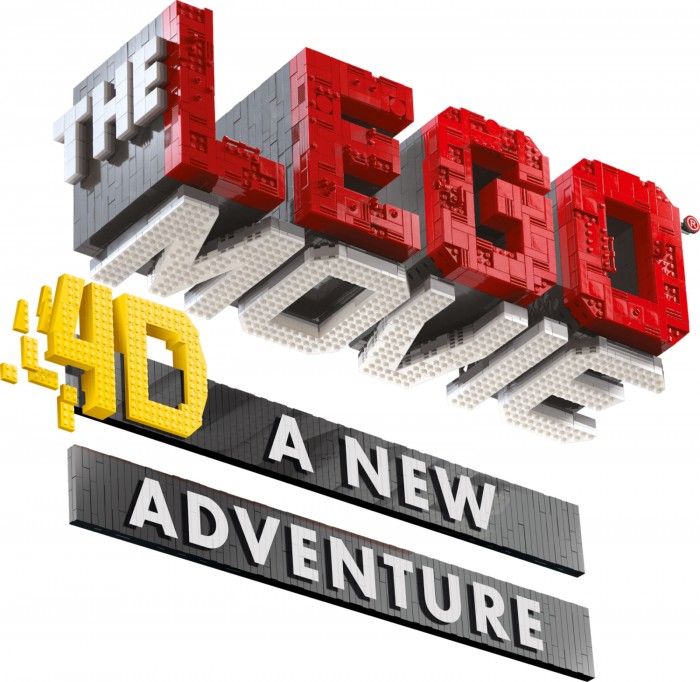 Germain Lussier's original story from the announcement on February 25th 2015 follows:
The Lego Movie will be followed by several big screen sequels and spin-offs. The direct sequel just landed a director and will be out in 2018. A Ninjago spin-off will come out in 2016 and the Lego Batman spin-off will be out in 2017. But we now know that's not all. We're going to get a sort-of sequel later this year. Just not on the big screen.
LEGO has announced later this year, their LEGOLAND theme parks and Discover Centers will debut a brand new 4D short film based on The Lego Movie, featuring Emmet and Wyldstyle. Read more about the new LEGOLAND Lego Movie ride below.
According to a press release, "The new 4D animated film will open exclusively at the six LEGOLAND Parks and 11 LEGOLAND Discovery Centers in North America, Asia and Europe" and that'll happen later this year
The film will feature "wind, water, smoke and special lighting effects" to go along with the new story with Emmet, Wyldstyle and their friends. So basically, you'll sit in a theaters, watch a 3D movie and have effects happen around you while you watch. It's pretty much a Legoland Lego Movie ride.
"More than a film, The LEGO Movie became an anthem for creative building, inspiring families around the world to pull their LEGO collections out and piece together their imaginations," said Jill Wilfert, vice president licensing & entertainment for the LEGO Group, in the release."I know that LEGOLAND guests are going to love seeing these characters in a fun, new adventure."
What we don't know about this Lego Movie short is how much input Chris Miller and Phil Lord will have on it. (We've put in inquiries and will update if we hear.) You have to think Warner Bros. wouldn't let a Lego Movie product out into the wild without at least some of their input, especially something that will potentially live at LEGOLAND theme parks for decades and decades. Theme park attractions are incredibly delicate projects, especially with a franchise that has a lot more versions coming. I'm very curious how this will fit in.
Have you been to LEGOLAND? Do you think a new Lego Movie short film will get you to go?
Additional source: Inside the Magic