Netflix Will Air New Versions Of 'Inspector Gadget' And 'Danger Mouse'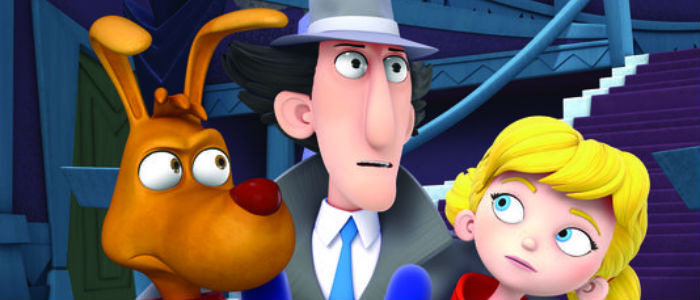 Apparently, Wednesday is "remake cartoons from the Eighties day." Earlier, news broke that Disney is remaking DuckTales. Now, Netflix has announced they've exclusively picked up the US rights to a brand new version of Inspector Gadget that has already debuted in Europe. The episodes will start airing in March.
They'll also premiere a brand new, revived version of Danger Mouse in 2016 along with three other shows. Read more about Netflix's new Inspector Gadget cartoon and others below.
USA Today broke the news of the new Netflix shows. The new Inspector Gadget is produced by a Canadian company called DHX Media. They've already aired the 26-episode, computer animated series in Europe but Netflix will exclusively debut the episodes in the US in March. Other territories will get them later.
Erik Barmack, VP of global independent content at Netflix, said the following about Gadget:
It's one of those shows where we're able to hit a few different audiences. We think that kids are going to love the show ... but it's also going to get some co-viewing because there is a generation of parents who grew up on the original.
As for Danger Mouse, it's a totally new version of the hit UK show that later aired on Nickelodeon. 26 half-hour episodes will debut in Spring 2016.
I was aware of Danger Mouse growing up but never really got into it. Inspector Gadget, on the other hand, was one of my go-to shows. The show had such a great mix of comedy, mystery and science. The Inspector would be bumbling around with all his gadgets, he'd get into mortal danger, and then his niece Penny and her dog would save the day. Dr. Claw, the nefarious villain, would then vow to get revenge on Gadget. There were so many opportunities for cool sequences, great interactions and more. It's not going to be hard to find an audience with that formula.
In addition to Gadget and Danger Mouse, Netflix also picked up shows called Some Assembly Required, Bottersnikes & Gumbles and SUPER 4.
Do you think Inspector Gadget and Danger Mouse will be successful on Netflix?