'The Lego Movie Sequel' Gets A New Director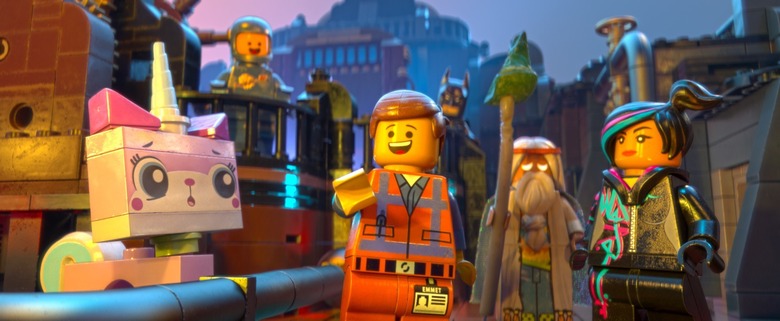 Phil Lord and Chris Miller wrote and directed The Lego Movie to massive hit status, and created a legitimately good movie at the same time. We knew a sequel was in the works, but the Lego Batman spin-off movie (to be directed by The Lego Movie's director of animation Chris McKay) recently took over the release date once meant for the sequel. McKay was also set to direct the proper Lego sequel, and him moving to the Batman movie created an empty director's chair on the sequel.
Now The Lego Movie Sequel – that's the legit title, based on a new press release — has a new director. Rob Schrab, a directing veteran of Community, The Mindy Project, Childrens Hospital, and writer on The Sarah Silverman Show, will direct the sequel.
THR reports, and notes that Lord and Miller are still the primary screenwriters on the sequel, working from a story by Lord, Miller, Jared Stern and Michelle Morgan.
We don't know much about the sequel plot, but we do know that it takes place four years after the first film. Not too long ago, Chris Miller said,
Well I don't want to give you spoilers but we were really interested in what happens to that boy who's in the meta story in the first movie when he's four years older. When he's an adolescent how does that change his point of view? And it's nice to have the characters start in a different place from the first movie. Emmet, for example, was in an existential crisis of having seen another dimension and was questioning the whole point of his existence.
Asked about waiting for young actor Jadon Sand to grow up a bit before shooting any more live action material, Miller recently told ComingSoon,
Well, it comes out four years later. We'll have to figure that out when we get to shooting. The live-action part, it'll be several years before we shoot that part for sure.
The next Lego movie, Ninjago, will be released on September 23, 2016, with Lego Batman scheduled for May 2017. Finally, The Lego Movie Sequel should arrive in 2018.