LOL: 'Birdman' Gets A Perfect '90s-Style Toy Commercial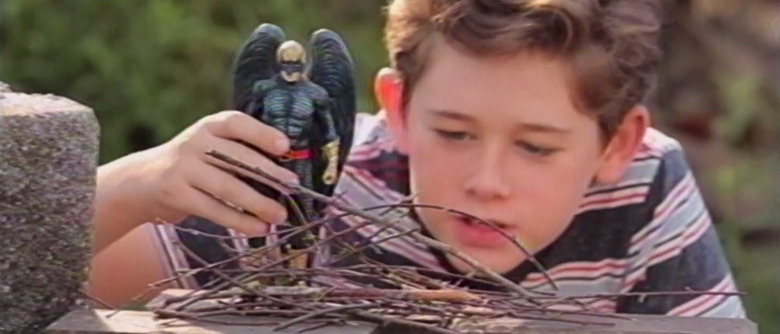 Birdman took home a lot of gold statuettes this Sunday, but Riggan Thomson of all people would know that you haven't really made it until you have your own action figure.
The latest advert for the Alejandro González Iñárritu picture takes the form of a toy commercial, done up in perfect 1990s style. It goes great with the Birdman Returns trailer released last year. Watch the Birdman toy commercial after the jump.
Fox Searchlight released this tongue-in-cheek promo for Birdman.
Hey kids! You too can now defeat Birdman's arch-nemesis The Condor with this spiffy Birdman Action Figure! Batteries not included.
The Birdman toy commercial is presumably an advertisement for the Birdman Blu-ray / DVD, which hits shelves this week. But it makes more sense if you've already seen the film.
Then again, you don't need to know the ins and outs of Riggan's predicament to see the ad is a spot-on recreation of a cheesy toy commercial from the 1990s. If you were an American kid with a working television at that time, you no doubt saw about a hundred ads just like this one every Saturday morning.
The toy itself is a less accurate recreation. Any proper '90s action figure would be made of plastic and have articulated arms and legs, right? And the talk button should be on his back, not on a detachable base. This looks like more of a collectible statue for adults. Probably because that's what it is. Assuming it's the same thing, the toy has some really fun details not shown in the video above.
Our real complaint, though, is that you can't actually buy one at your local Toys 'R Us. Fox Searchlight, please consider making a Birdman action figure a real thing. Why should $200 million blockbusters be the only ones to get in on the merchandising tie-in fun?