The Rock Says Shazam May Show Up Sooner Than Expected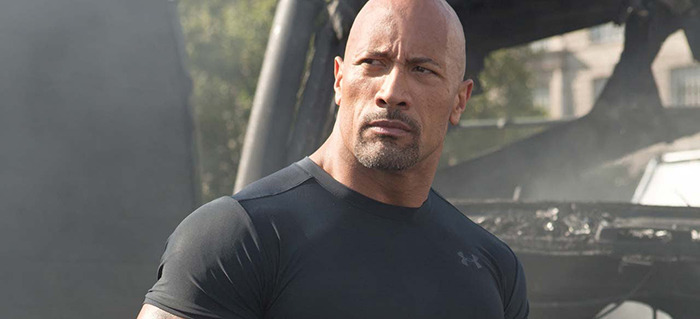 Shazam is set for 2019, with DC and Warner Bros. having scheduled the big-screen debut of DC's own version of Captain Marvel last year when it set a film slate through 2020. We don't know who'll play the title character in Shazam, but Dwayne "The Rock" Johnson will play Black Adam, the anti-hero who begins as a villain, but seems set to experience some redemptive story arc in the film. The Rock has been the person talking most about Shazam in the past year, and now he says the character (or the film?) may arrive sooner than expected.
Speaking to MTV Sunday at the 87th Academy Awards, Johnson said,
You know, it may happen a little earlier than what has been predicted. The script is coming in, it's great. The support from the studio has been great. And it is just a great opportunity especially with Black Adam where you can take a guy that starts off as bad guy turns into an anti-hero. We can make him vicious; a little bit of winking charm.
That bold text above is highlighted by us, and it's really the thing we're wondering about. The obvious idea with Shazam and/or Black Adam arriving sooner than expected would be that we'd see either character in the first Justice League film, scheduled for 2017. But his comments about the script coming in suggest that he's referring to Shazam, the film itself.
The rest of his comment is stuff we've heard from Johnson before, and that does all sound good with respect to Black Adam. Beyond that, however, we'll have to wait. Warner Bros. has barely been forthcoming with materials for 2016's Batman v Superman; they're not likely to start making official comments on Shazam just yet.
Here's the video: