'Pee-Wee's Big Holiday' Picks Up 'Broad City' Director John Lee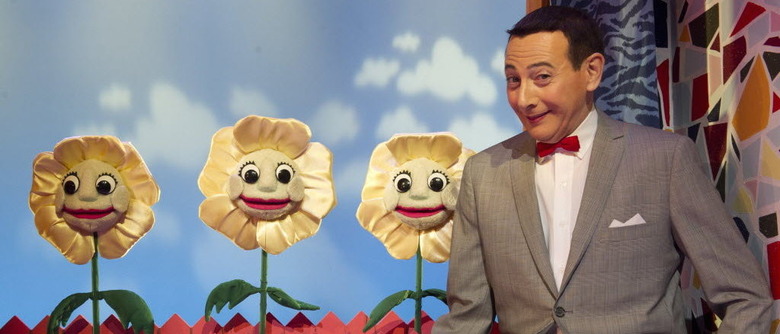 Pee-wee Herman is finally ready to make his big return. Netflix has announced that Pee-wee's Big Holiday will shoot in March for release on the streaming service later this year. Paul Reubens reprises the character and serves as producer with Judd Apatow. John Lee (Inside Amy Schumer, Broad City) will direct.
Get all the latest on the Pee-wee Netflix movie director, plot details, and more after the jump. 
Netflix will exclusively distribute Pee-wee's Big Holiday in all of its territories. The company describes the plot as follows:
In "Pee-wee's Big Holiday," a fateful meeting with a mysterious stranger inspires Pee-wee to take his first-ever holiday in an epic story of friendship and destiny.
Reubens and Paul Rust (Arrested Development, Comedy Bang! Bang!) wrote the script. Pee-wee's Big Holiday will be the feature debut of director John Lee. Those surrealist sequences in Broad City will probably turn out to have been pretty good practice.
The new Pee-wee movie has been in development since 2011. Originally it was set up at Universal, but Netflix scooped it up late last year. In a statement, Netflix chief content officer Ted Sarandos explained why they were interested:
We didn't hesitate for a moment knowing that 'Pee-wee's Big Holiday' was such a passion project for Paul and Judd and we are delighted by the opportunity to introduce such a beloved character to a new generation
Apatow sounds similarly excited:
As a fan of Pee-wee Herman since he first appeared on 'The Dating Game,' I am thrilled to have the opportunity to work with the brilliant Paul Reubens on this film. It is a dream come true.
And so does Herman (Reubens):
Judd and I dreamt up this movie four years ago. The world was much different back then — Netflix was waiting by the mailbox for red envelopes to arrive. I've changed all that. The future is here. Get used to it. Bow tie is the new black.
Expect more news to arrive as production gets underway. No premiere date has been set, but a release late this year looks likely.