Nicolas Cage Joins Oliver Stone's Edward Snowden Movie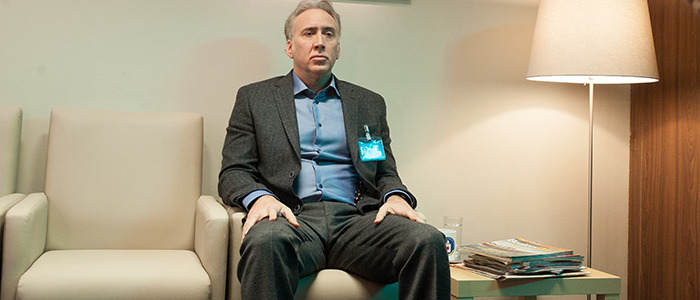 Snowden, the film Oliver Stone is making based on the story of whistleblower Edward Snowden, who released thousands of National Security Administration documents to the press, just recruited Nicolas Cage. The actor will play "a former U.S. Intelligence Official" in the Edward Snowden movie, which is shooting now in Munich. But which Nic Cage will we get for this project?Variety reports Cage signing on for the film; he joins a cast that includes Joseph Gordon-Levitt as Snowden, and also features Shailene Woodley, Melissa Leo, Zachary Quinto, Tom Wilkinson, Rhys Ifans, Joely Richardson and Timothy Olyphant.
The film is based on two books: the novel Time of the Octopus by Snowden's lawyer Anatoly Kucherena, and The Snowden Files, The Inside Story of the World's Most Wanted Man by Luke Harding. Oliver Stone wrote the screenplay.
Hopefully this represents the more careful and restrained side of Cage's career, though "careful and restrained" is not a phrase we'd ever think to apply to Oliver Stone. So probably not. At the very least, we'll hope this works out better than Cage's recent Dying of the Light (above), which was recut by producers, or Left Behind and Outcast.
If you want to see Cage when he's really on his game, there is the recent Joe, from David Gordon Green, and hopefully that will be the Cage we see in this film, too.
Edward Snowden is also the subject of Citizenfour, the documentary by Laura Poitras which won the Best Documentary Academy Award on Sunday night. That film begins airing on HBO today.
Snowden will play in US theaters beginning on December 25.