Has Chris Pratt Been Contacted About Indiana Jones?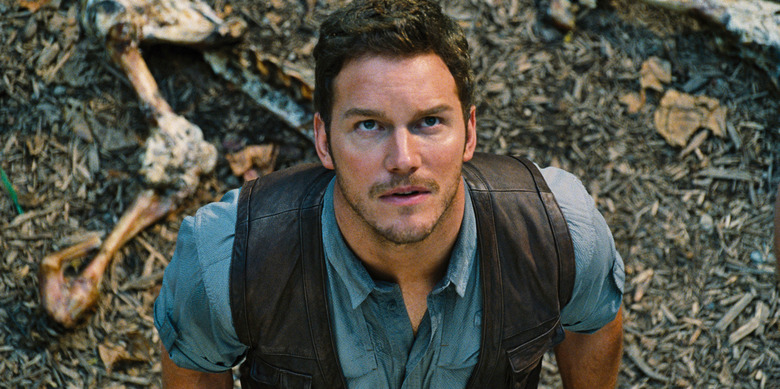 The Indiana Jones rumors continue to swirl and it feels like everyone is in the know except the principals. A few weeks back, Chris Pratt was cornered at an airport and asked about the rumors of him playing the role. He seemed fairly clueless about it. Then late last week, a report said that Steven Spielberg would be interested in directing a new film, if all the pieces fit. That suggested very little has actually moved forward on the film.
Then, on the Oscars red carpet, Pratt was cornered about the project again. This time he was much more prepared for the question and said he hadn't been contacted about the role, but was intrigued by it and not intimidated. Listen to the latest Chris Pratt Indiana Jones interview below.
The Chris Pratt Indiana Jones interview was conducted by MTV.
Chris Pratt Indiana Jones Interview
And here's his quote, which reads somewhat different than it sounds.
It's all nothing until it's something and so far it's not something....I don't think it's overwhelming to contemplate....I don't know. It'd be cool. No one's called me. There's a lot of talk about it. The pressure would come just because it's such a great franchise you wouldn't want to get it wrong, so for me it would have to be perfect to do it. We'll see, like I said it's nothing until it's something.
To hear Pratt talk about the role, he's definitely been thinking about it. Whether or not he's heard from Lucasfilm, Steven Spielberg, Disney or whomever else, he's definitely thought about the potential of putting on the fedora and is intrigued by it. Plus, as the interviewer says, the fact he's not intimidated by it is encouraging as is his sentiment that things have to be perfect to move forward.
I think this interview is just further confirmation of what we've said before. A new Indiana Jones movie is going to happen, but nothing is set in stone. Maybe Chris Pratt will star, maybe Steven Spielberg will direct, or maybe neither of those things happen. The film is at that stage where the people who make the decisions and write the checks are exploring every single option but haven't officially moved forward with anything. It's all just on the table.
Would a Chris Pratt/Steven Spielberg Indiana Jones movie put asses in seats? There's no doubt, but it's no closer to happening today than it was in recents weeks.
What do you think about this latest Chris Pratt Indiana Jones interview?