Oliver Stone's 'Snowden' Sets Christmas Release; Adds Timothy Olyphant And More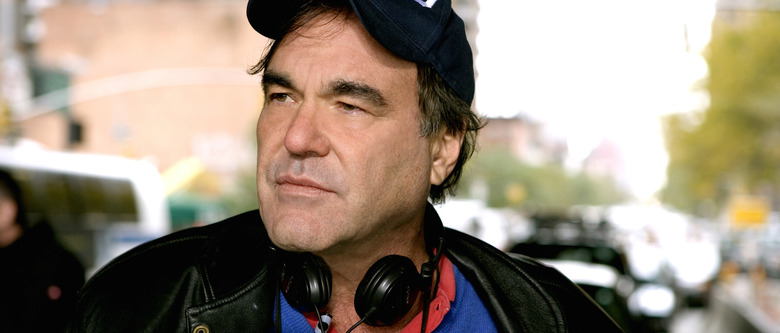 Every year, the studios release approximately 8 million prestige dramas between November and December, and it looks like this year's slate is already getting crowded. The latest to join the year-end fray is Oliver Stone's Snowden, a biopic of the NSA whistleblower.
In addition to Joseph Gordon-Levitt, who plays the title character, Snowden also features an admirable supporting cast that now includes Timothy Olyphant, Rhys Ifans, and Joely Richardson. More on the Snowden release date and casting updates after the jump. 
Open Road Films has just announced that Snowden will open December 25, 2015. It's already got some stiff competition on that date including three other dramas based on historical events: Will Smith's NFL pic Concussion; David O. Russell and Jennifer Lawrence's Miracle Mop biopic Joy; and Alejandro González Iñárritu and Leonardo DiCaprio's frontier saga The Revenant.
For moviegoers who aren't into heavy drama, the weekend's offerings additionally include Monster Trucks, the Point Break remake, and Alvin and the Chipmunks: The Road Chip. And all of these films will also be up against the second weeks of Star Wars: The Force Awakens and the Tina Fey / Amy Poehler comedy Sisters.
It's not unusual for release dates to shift as they get closer, particularly for weekends as crowded as this one. But even if Snowden moves around a bit, it's probably safe to assume we'll see it near the end of this year. The initial timing suggests producers are hoping to mount an Oscar campaign.
The very premise of Snowden is bound to inspire controversy, but Stone's never been afraid of that. And public interest in Snowden remains high. The real Snowden is the subject of Poitras' documentary Citizenfour, which is up for the Best Documentary Feature award at this weekend's Oscars.
As previously reported, Shailene Woodley plays Snowden's girlfriend Lindsay Mills; Melissa Leo is documentary filmmaker Laura Poitras; Zachary Quinto is journalist Glenn Greenwald; and Tom Wilkinson is political reporter Ewen MacAskill. Olyphant has now been added as a CIA agent who befriends Snowden. Ifans and Richardson's roles have not been revealed.
The script by Stone and Kieran Fitzgerald is based on the books The Snowden Files: The Inside Story of the World's Most Wanted Man by journalist Luke Harding and Time of the Octopus by Snowden's lawyer Anatoly Kucherena. (The latter is technically a novel, but it's heavily inspired by Snowden's ordeal.) Filming on Snowden is already underway in Munich.
[Source: THR]