Superhero Bits: Suicide Squad, Ant-Man, Kingsman, Gotham, Captain Marvel, Agent Carter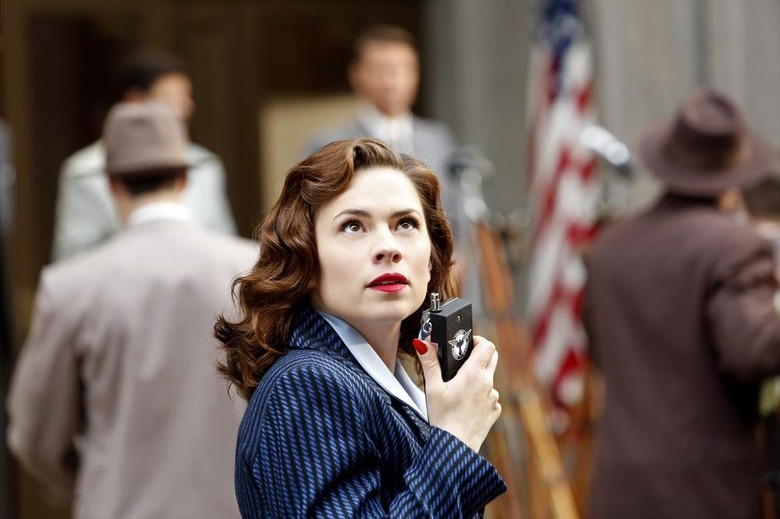 Who is voicing Gamora and Yondu in the animated Guardians of the Galaxy series? Does Matthew Vaughn agree with the Kingsman: The Secret Service controversy? Which character is Jay Hernandez playing in Suicide Squad? Will Quicksilver be back in X-Men Apocalypse? Did Kevin Smith enjoy The Marvel Experience? Did someone 3D print their own Ant-Man helmet? Would Katheryn Winnick like to play Captain Marvel? Read about all this and more in today's Superhero Bits.
Vanessa Marshall and James Arnold Taylor have joined the voice cast of Guardians of the Galaxy.
Matthew Vaughn responds to the controversy about the ending of Kingsman: The Secret Service.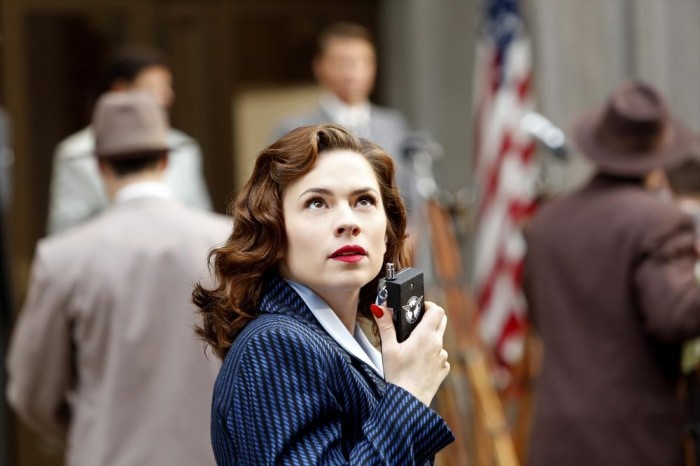 40 images from the Agent Carter finale are now online.
Latino Review's El Mayimbe believes Jay Hernandez will be playing El Diablo in Suicide Squad.
Will Smith is excited he'll get to define the global look and feel of Deadshot in Suicide Squad.
Comicbook.com noticed some Supergirl audition videos that may hint at the unconventional origin of her costume in the show.

These Avengers: Age of Ultron earphone "plugys" are cool, and provide a great look at the Iron Legion soldiers.
Despite yesterday's rumor, Suicide Squad actress Cara Delevinge is not seeing a psychologist for help with the movie. She said so on Twitter.
Due to the amount of graphics and images included in Superhero Bits, we have to split this post over THREE pages. Click the link above to continue to the second page of Superhero Bits.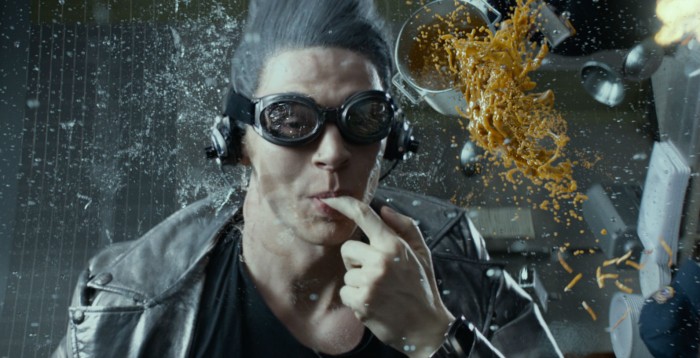 Evan Peters told I Am Rogue that he "thinks" and "assumes" he'll be back for X-Men Apocalypse but hasn't seen the script yet.
Flash co-star Robbie Amell posted a photo on his Instagram with is cousin Stephen, who plays Arrow. Will Firestorm crossover?
An extended preview of the "Red Hood" episode of Gotham.
Spider-Man comics writer Dan Slott talked to The Verge about the character going into the Marvel Cinematic Universe.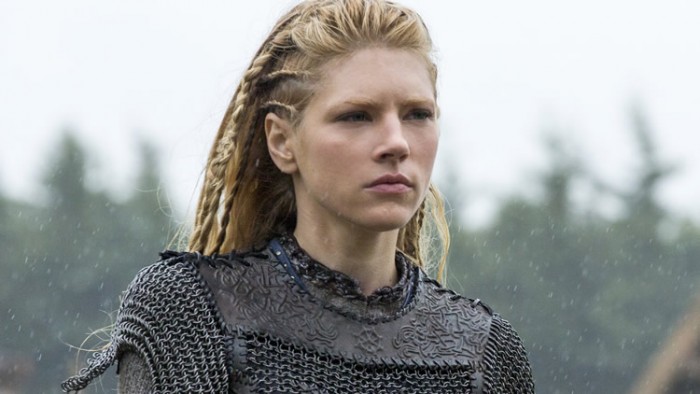 IGN Movies asked Vikings star Katheryn Winnick if she'd like to be Captain Marvel. She, of course, said "Yes."
Twenty superhero movies that didn't quite make it.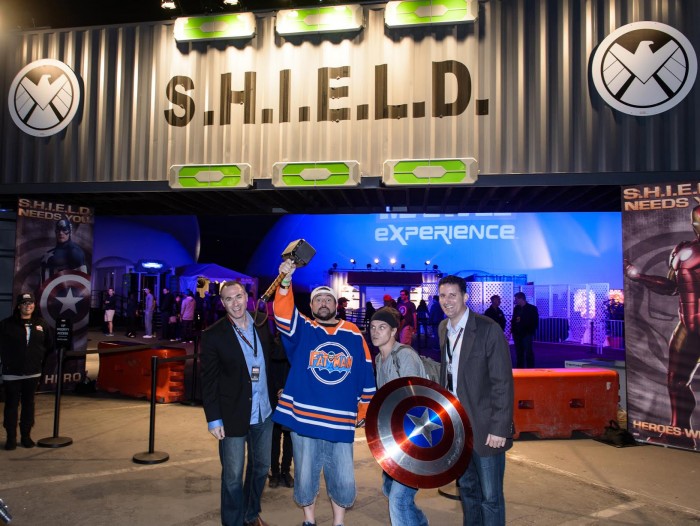 Kevin Smith went to The Marvel Experience in San Diego and said the following: "The Marvel Experience made a middle-aged man of 44 feel like a middle school student of 12! It was like entering a life-sized, living comic book! Seeing Black Panther and Vision come to life was worth the trip alone but the Marvel-centric simulator ride at the end will bring me back again with family and friends! Jay Mewes and I both had an excellent experience at The Marvel Experience!"
Due to the amount of graphics and images included in Superhero Bits, we have to split this post over THREE pages. Click the link above to continue to the third page of Superhero Bits.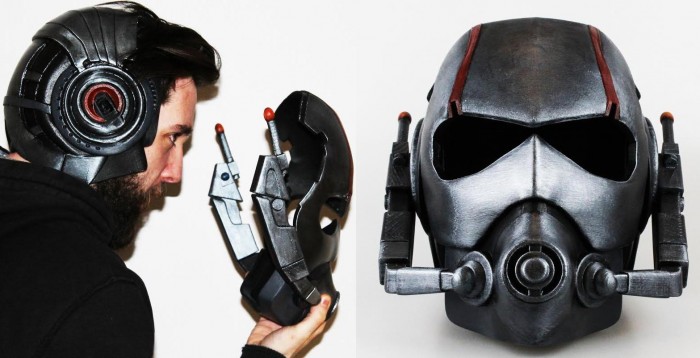 A Reddit user posted his 3D printed Ant-Man helmet.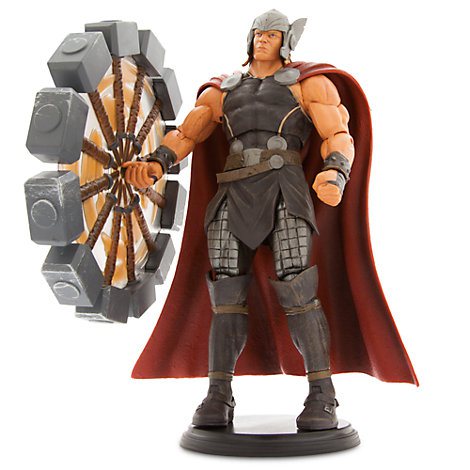 This Diamond Select Thor toy has an amazing spinning Mjolnir attachment.
Flamethrower test #skwad pic.twitter.com/wdPBR43xz1

— David Ayer (@DavidAyerMovies) February 18, 2015
Looks like someone will have a flame thrower in Suicide Squad.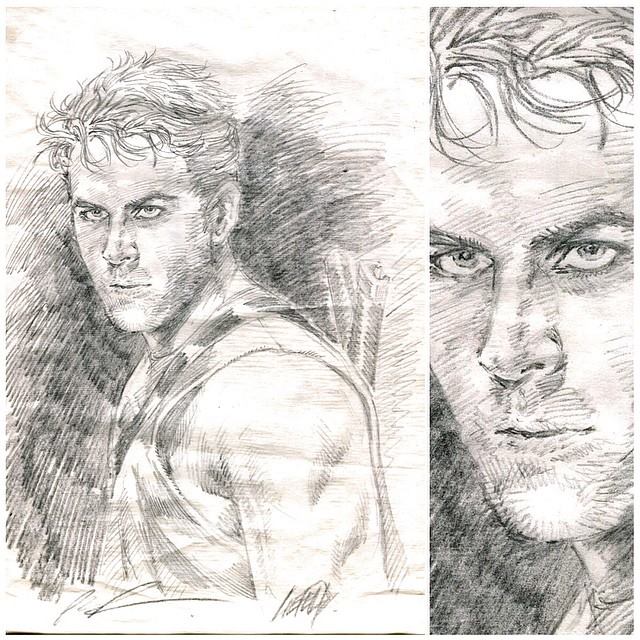 Deadpool creator Rob Liefeld drew a photo of Deadpool actor, Ryan Reynolds.