Fox Orders 'Lucifer' Pilot With Plot Changes; Len Wiseman To Direct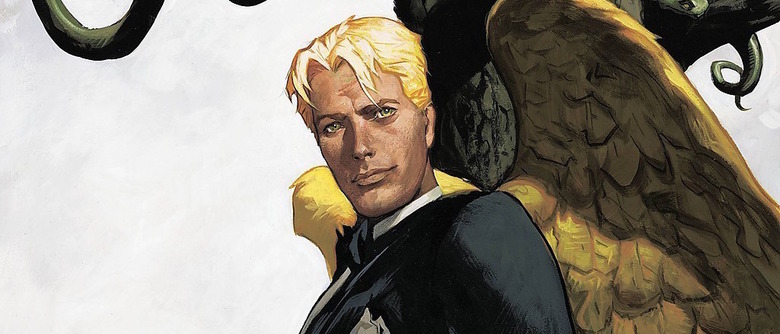 Yet another part of the DC universe is coming to the small screen. Fox has officially given a pilot order to Lucifer, based on the DC Comics character created by Neil Gaiman. Len Wiseman is directing and will produce with Jerry Bruckheimer.
Worth noting is that the premise of the series has been tweaked since the last time we reported on this project. The Devil will now work in law enforcement. Which might be a commentary on the current state of American law enforcement, but is more likely just a concession to the enduring popularity of crime dramas. Get all the details on the Lucifer pilot after the jump. 
Deadline got the scoop. We first got wind of the project a few months ago, when Fox gave it a put pilot commitment, but the official pilot order brings it one step closer to reality.
The TV series centers around Lucifer, who's grown bored and restless as the Lord of Hell. He abdicates his throne and leaves behind his kingdom to head for Los Angeles, where he helps the LAPD punish bad guys. When we first reported on the project a few months ago, Lucifer's new gig was running an exclusive piano bar called Lux.
The change makes some sense, as a cop show is easier to explain than a... whatever the piano bar thing was going to be. But it also makes Lucifer sound a lot like two other shows already on the Fox schedule. One is Gotham, another police procedural based on a DC property. (No, we don't know yet if they'll cross over.) The other is Sleepy Hollow, another supernatural cop drama that began as a pilot directed by Wiseman.
At least the lead character has the potential to be unique. Lucifer's Lucifer is based on the character introduced by Gaiman in 1989 for Vertigo's Sandman series. He, in turn, was inspired by the depiction of the Devil from John Milton's Paradise Lost. The character later got his own spinoff comic penned by Mike Carey.
Californication creator Tom Kapinos will write and executive produce the Lucifer pilot. Jonathan Littman (CSI) is also executive producing, and KristieAnne Reed (Hostages) serves as co-executive producer.
In addition to Lucifer and Sleepy Hollow, Wiseman has also helmed the pilot for CBS' Hawaii Five-0. His feature credits include Underworld, Life Free or Die Hard, and the Total Recall reboot.
Lucifer is one of many Warner Bros. / DC shows either already airing or expected to air in the near future. There's also Arrow and The Flash on the CW, Constantine at NBC, and the upcoming Titans at TNT and Supergirl at CBS.