'Lost River' International Trailer: Desperate Times In A Drowned Town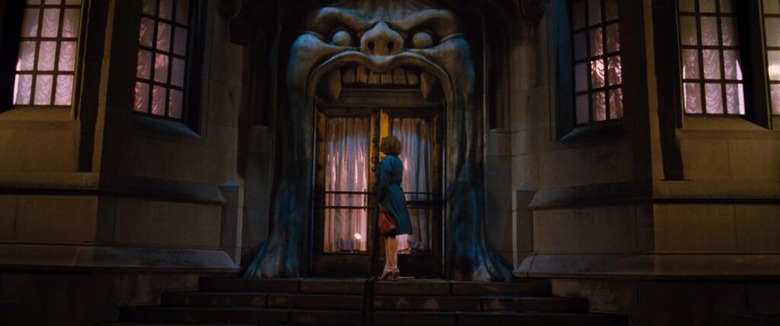 Here's a new trailer for Ryan Gosling's directorial debut Lost River, which features Eva Mendes, Christina Hendricks, Saoirse Ronan, Ben Mendelsohn, and Matt Smith.
The film has been the subject of plenty of talk since it debuted at Cannes almost a year ago. The Cannes reviews weren't particularly kind, but Cannes reviews can be polarized at times, and this clearly isn't intended to be a movie for everyone. Influences seem to play heavily on this story of a single mother trying to make a living for her family in an all-but-abandoned town; the works of Nicolas Winding Refn and Terrence Malick appears to echo in footage we've seen.
This Lost River international trailer might show you a new angle or two from the upcoming film, and we're still very curious to see how the movie itself plays.
Note that this trailer has some language that might make it unsafe for work.
And here are two tracks from the film's soundtrack, the first by Chromatics (heard in excerpts in the trailer above), the second by Chromatics member/producer Johnny Jewel, who has done the score for the film. They'll give you even more clues as to what Lost River might really be like.
Lost River will be on VOD and in a limited theatrical run starting April 10. Trailer via the Film Stage.
"Lost River" is a dark fairy tale about love, family and the fight for survival in the face of danger. In the virtually abandoned city of Lost River, Billy (Christina Hendricks), a single mother of two, is led into a macabre underworld in her quest to save her childhood home and hold her family together. Her teenage son Bones (Iain De Casestecker) discovers a mystery about the origins of Lost River that triggers his curiosity and sets into motion an unexpected journey that will test his limits and the limits of those he loves.