'Suicide Squad' Picks Up Jay Hernandez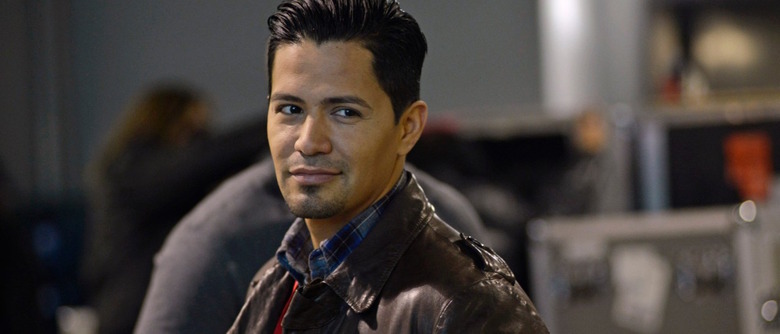 Now that Suicide Squad has its Suicide Squad, director David Ayer is looking to build up the world around them. Starting with Friday Night Lights and Hostel actor Jay Hernandez, who's just entered talks for a mystery role. More on the Suicide Squad Jay Hernandez casting after the jump.
Should Hernandez close his deal, he'll be part of a starry cast that also includes Will Smith as Deadshot, Margot Robbie as Harley Quinn, Jai Courtney as Boomerang, Cara Delevingne as Enchantress, Joel Kinnaman as Rick Flagg, and Jared Leto as the Joker.
In addition, Viola Davis is in negotiations to play Amanda Waller and Jesse Eisenberg is in talks to reprise his Batman v Superman: Dawn of Justice role as Lex Luthor. Ben Affleck is rumored to make a cameo as Batman.
Suicide Squad follows a group of supervillains who strike a deal with the government: In exchange for commuted sentences, they'll embark on a series of dangerous, borderline suicidal, black-ops missions. If you want more details than that, there are plenty of potential spoilers floating around.TheWrap speculates that Hernandez could be playing an inmate in the same Arkham cell block as the Joker, but notes that "there are several other open roles at the time." It's not clear whether he'll play a character from the DC Comics universe, or one created just for the movie. If you have any guesses, feel free to fire away.
Hernandez last starred on the Fox drama Gang Related and will be seen the family adventure Max. He's also been in Friday Night Lights (the movie, not the show), Hostel, Crazy/Beautiful, and World Trade Center. His TV credits include a recurring role on Nashville and the short-lived dramas Last Resort and Six Degrees.
Suicide Squad starts shooting this spring for release on August 5, 2016.