Gary Whitta Talks 'Starlight', 'Rogue Trooper' And 'The Last Starfighter'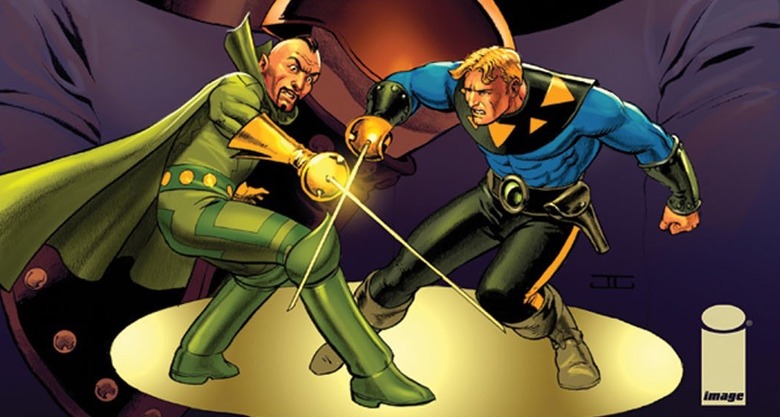 Today is the last installment of our extensive interview with screenwriter Gary Whitta (Book of Eli, After Earth). Promoting the pre-order of his first novel, Abomination, Whitta talked to us not only about his career thus far, but the future and unproduced projects that haven't happened.
Today in the fifth and final installment which primarily focuses on some of the screenwriter/producer's future projects, including a big screen adaptation of Kick-Ass/Wanted creator Mark Millar's Starlight, an adaptation of the 2000AD comic Rogue Trooper that Gary is trying to bring to the big screen (we even get an EXCLUSIVE look at some concept art that has been created for the movie), and we check in with the progress on trying to secure rights to The Last Starfighter remake. Read the Gary Whitta Starlight interview after the jump.
Interview Part 4: Gary Whitta Starlight, Rogue Trooper and The Last Starfighter
Note: The following interview has been split up into five parts. Some questions are being presented out of chronological order so that each post tackles a thematic topic.
If you missed our previous installments, here is what Gary Whitta talked about:
What is the one project that you were either offered or went in and pitched on that you didn't end up doing but wish you had?
Well ESCAPE FROM NEW YORK was certainly hard to say goodbye to because I was so passionate about that one and had put so much work into it. In terms of things I pitched on but never got, there's an adaptation of a Russian short story called Roadside Picnic that I went in on and would have loved to do. It's the story that Tartovsky's Stalker is based on and it absolutely blew my mind when I first read it. I had what I thought was a pretty cool idea to make an event TV series out of it. Alas.
OH! AND! I totally forgot about this but ... the movie adaptation of the 2000AD comic ROGUE TROOPER, which I'm attached to write. I'm still trying to get that set up and I have some concept art we did for the movie that's never been seen.
Okay so tell me about ROGUE TROOPER, why is that adaptation so attractive to you?
As a Brit I naturally grew up reading 2000AD and the two characters I always loved the most were Judge Dredd and Rogue Trooper. Dredd's obviously had a couple of bites of the cinematic apple, but it's always bugged me that Rogue never has. He's such a great character and it's such a great world, it strikes me as one of those "why isn't this a movie yet?" titles. Sam Worthington's production company had the rights a year or so back and I developed it with them as a feature. Chris Weston, the extremely talented comic artist who was also storyboard artist on The Book of Eli, did some amazing concept work on it. We took it out, pitching it to studios, and there was some interest but it never quite came together. The rights have since reverted but I would love to take another crack at getting it set up and made if the opportunity were to arise. I think we had a great story developed, and all it really needs is the right director. Maybe now that Dave Gibbons, who co-created the comic, has had a big hit with Kingsman: The Secret Service?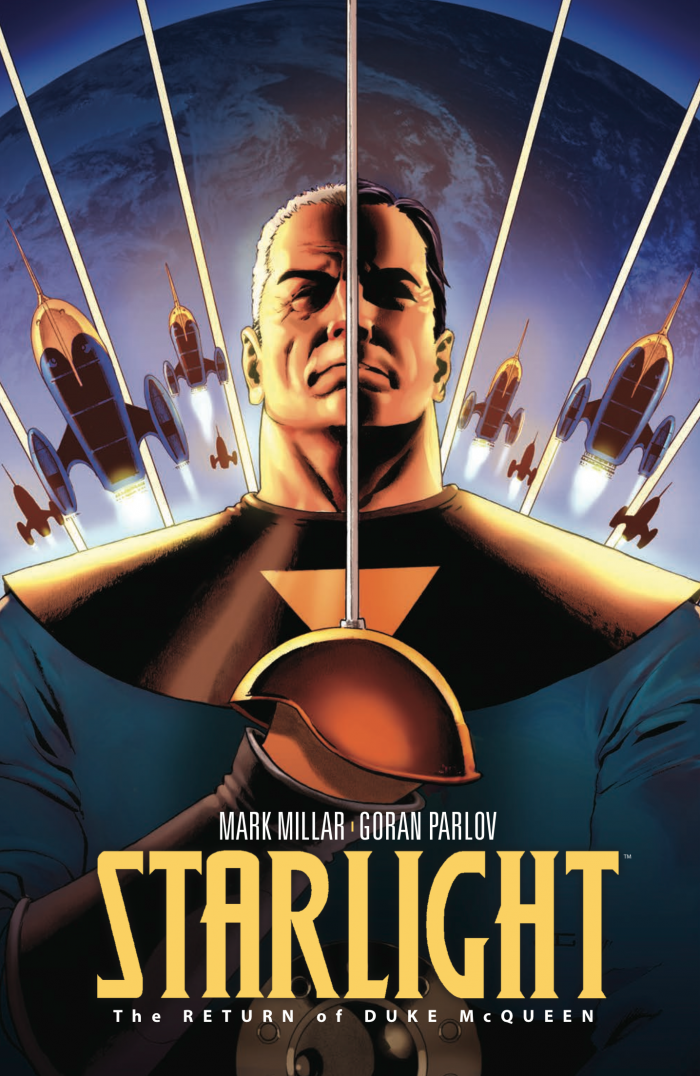 Just as it was announced that your year-long writing job on the Star Wars spin-off was ending, we learned that you were starting work on a big screen adaptation of Mark Millar's Starlight... How did you get involved in that project?
They sent me the comic and I instantly fell in love with it. The genius of Mark Millar is that he comes up with stories that don't just make great comics but also immediately suggest themselves as big movie ideas as well. Starlight is one of those things that, once you start reading it, as a writer you instantly kick yourself for not having the idea first. It's such a big, relatable idea, and so grounded in the kind of fun escapism of the movies I grew up on as a kid in the 1980s.
Simon Kinberg Is a producer, and you just obviously worked with him at LucasFilm, was he instrumental in making this happen?
Simon has been a friend of mine for a long time and is one of the true good guys of this business. Immensely talented, immensely kind and easy to work with. I'm really glad that he thought of me for Starlight.
What makes Starlight different than other stories of this ilk?
I think there's a little more to it than the pulp Flash Gordon adventures it's inspired by in that it's grounded in really powerful, universal themes. Like any good science fiction it's much more about the human story than it is any of the fantastical stuff, though there is certainly plenty of that. It's about the importance of family, about what it means to grow old, and it has at the heart of it a protagonist that is so much more human and vulnerable than the typical two-dimensional space adventure hero.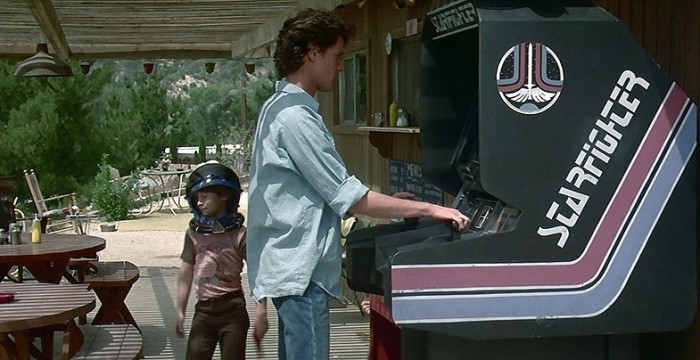 Whats going on with The Last Starfighter remake?
Man, I wish. I'm one of a very long list of screenwriters who would kill for the opportunity to bring that back. It just seems like the rights are impossible to figure out. Maybe one day. If there's one thing that movie taught me, it's to never stop believing that anything is possible. Even in Hollywood.