Gary Whitta On Writing Geek Movies, Sequelitis, Video Games And His Post-Apocalyptic Oliver Twist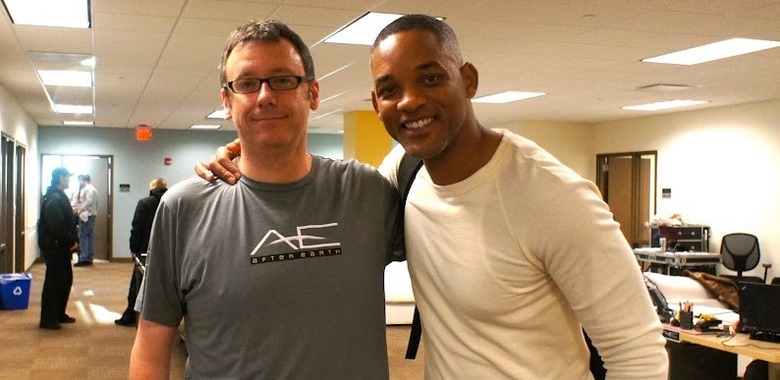 To promote the
, Abomination, screenwriter Gary Whitta (Book of Eli, After Earth) sat down with us for an extensive interview spanning his career thus far. Over the course of this week we will be posting all of the parts of this interview broken up into digestible thematic bites — we're calling it "/Film's Week Of Whitta".
If you missed it, yesterday we ran the first part which featured
Gary Whitta talking about growing up with Star Wars, dealing with prequel and special edition disappointment, writing the Star Wars prequel for director Gareth Edwards
, and much more.
Today we return with the second installment, with Whitta explaining how he went from being a video game journalist to working as a screenwriter. We learn about his first spec screenplay that got him an agent, a futuristic re-telling of Oliver Twist which never got made into a movie but is now coming out in comic book form. (We have an exclusive look at two pages of the Gary Whitta Oliver Twist comic book.) He talks about writing for video games like Duke Nukem Forever and how that's different from writing movies. We also learn the screenwriter's thoughts on sequelitis and the current trend of creating novels and comics as a backdoor way to get "original" stories to the big screen. Read the Gary Whitta screenwriting interview after the jump.
Interview Part 2: Gary Whitta on Screenwriting
Note: The following interview has been split up into five parts. Some questions are being presented out of chronological order so that each post tackles a thematic topic.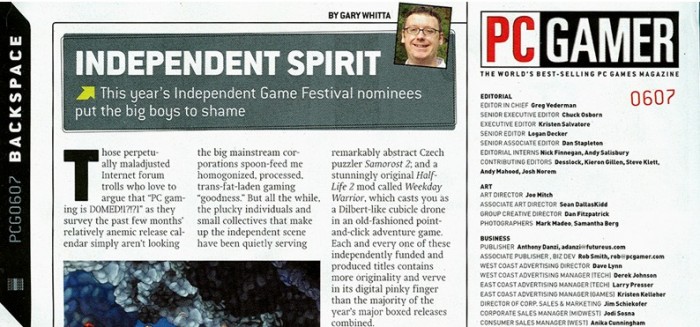 Your journey didn't start with writing movies, it started with a career in video game journalism. Tell me a bit about how that happened and how you found screenwriting.
Aside from movies, computer games were my other big love growing up. The film thing just never seemed like a realistic prospect as a career when I was in my teens so I started typing out my own game reviews and mailing them into the magazines I read. I managed to get a little freelance reviewing gig on Commodore User magazine, so the first money I ever earned writing was bashing out reviews of Commodore 64 and Amiga games while I was still in school. That eventually led me down a whole career of writing and editing magazines in the video game world. I eventually became the Editor of PC Gamer magazine in the UK, and then later the US edition, which is what brought me to the US and also allowed me to start thinking again about maybe trying the screenwriting thing because suddenly I was so much closer to where the kind of films I was interested in were made.
So how did you make the transition from writing and editing a magazine about video games to writing movies?
I wish I could take credit for making a bold leap, but the truth is that circumstances kind of forced me to go for it. In early 2000 I was working in LA as editor of a movie magazine, and when the dot-com bubble burst around that time the company I worked for lost a ton of money and I got laid off. I had for years been telling myself that I would write screenplays and continue to pursue that dream, but the demands of my day job left me with almost no time to really devote to it. Then suddenly I'm unemployed and I've got all the time in the world so no more excuses. It's entirely possible that if I hadn't lost my job I would never have found the courage to really give the screenwriting thing a go of my own volition. So in a sense getting laid off was the best thing that ever happened so me.
I had enough money saved to live very frugally for about a year, so I devoted that time to writing screenplays. In that time I wrote several, each one a little less horrendous than the last, until finally I had one that I wasn't too terribly embarrassed to show to people. I sent that one off to various agents and production companies that accepted unsolicited queries, and wound up getting signed by the same management company that represents the Wachowskis and that was how I got my start. We never went out with that script that got me signed, but I wrote one after that called Reaper, about a private detective who works for the grim reaper, which is the first thing I sold, and I think that one is finally getting made this year.
One thing I've learned is that the projects you really believe in, no matter how much of a challenge they be to see realized, only really die if you let them. That first script that got me signed was called Oliver, and it was a futuristic re-telling of Oliver Twist which re-imagined Oliver as a kind of post-apocalyptic superhero. That sounds ridiculous but trust me, it's awesome. Even though we never tried to sell it as a movie, I was determined to get the story told in some form so I ended up re-doing it as a comic series that's coming out later this year from Image. I'm just glad that the story will finally find an audience in an appropriate medium, but it may also mean that it discovers a second life as a movie adapted from the comic.
Exclusive Look: Two Pages From the Gary Whitta Oliver Twist Comic Book
The following comic book art was created by Darick Robertson.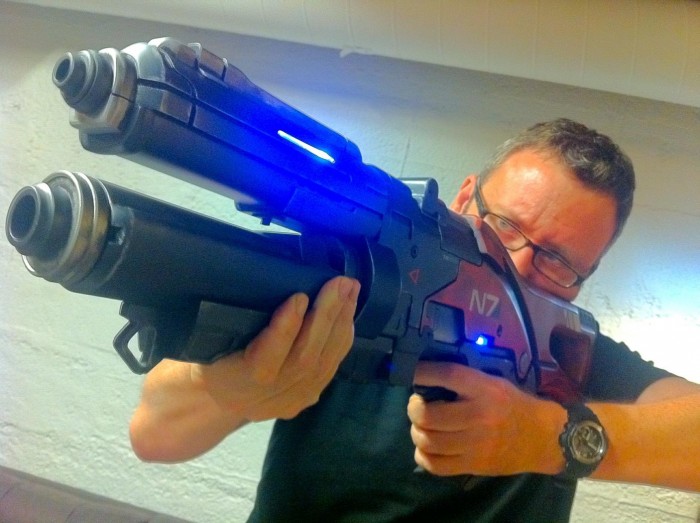 How is writing movies different than writing video games?
I think writing for games is much harder, which is not to say writing movies is easy – it's anything but – but hopefully illustrates just what a challenging medium games are to write for. It's great that games are finally making a real effort to mature as an art form and tell compelling stories, but figuring out how to do that well has been a huge challenge for the industry. We're still very much in the silent-movie era of video games as a storytelling medium, still figuring out what's possible and what works, and I think we're going to see a huge leap forward in the next several years. Games like Brothers, Journey, The Last of Us, and Telltale's The Walking Dead (which I had a small part in writing) have really given a glimpse of what's possible in the future. It's so incredibly compelling to feel like you're really playing an active part in shaping a story rather than just being a passive observer.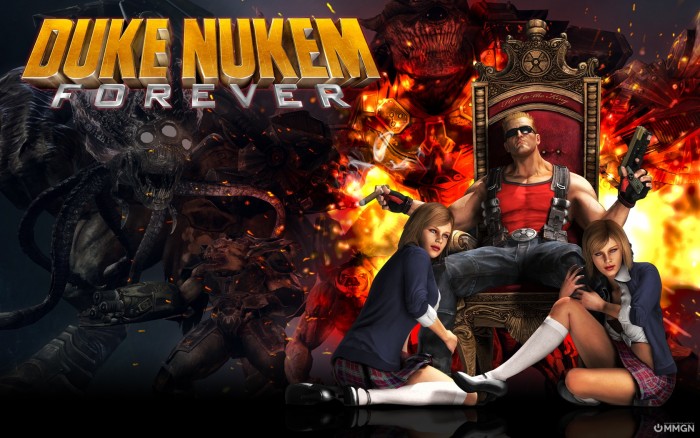 So did your involvement in writing for video games come after Book of Eli?
Kinda before and after? After I left journalism I wrote for a few video games, like Prey and Duke Nukem Forever, but just small jobs here and there. I've been doing a lot more consulting and writing for games in the past few years because I'm better-known as a writer and also because there's more of a desire to do good storytelling in games, and I'm a good person for that because I have backgrounds in both.
You became one of those screenwriters who is sought for all the geek film projects. It sounds like that may have been your goal, or did that somehow become your genre of specialty because of your background?
I never went into screenwriting with a goal of having that kind of career, honestly I'm usually more happy working on my own original stuff than trying to adapt someone else's work. Obviously there are exceptions and it's a huge thrill to have the opportunity to work on things that have meant something to me as a fan, be it Star Wars or Akira or Warcraft or Escape From New York or whatever. But I'm proud of the fact that the films I've had made so far were based on original ideas rather than being adaptations or remakes. It's increasingly rare to be able to do that these days.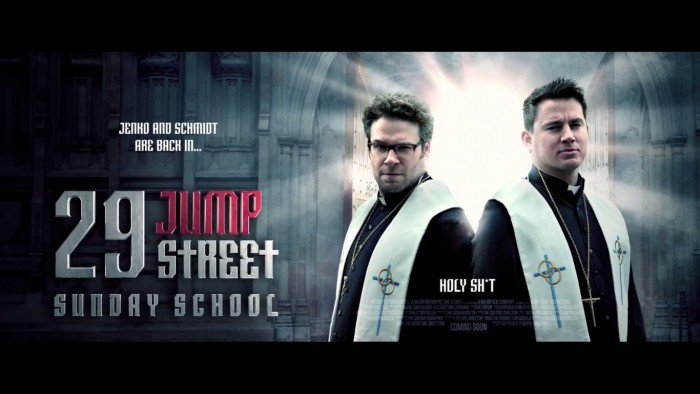 As a fellow geek, I'm sure you are also annoyed at the abundance of sequels, adaptations and remakes and the growing lack of original features — yet you're in a space where you get offered to work on such projects and see positive creative excitement in trying to develop them for the big screen. I'm interested to hear how this affects what you get involved in.
Most of the work I get offered as a screenwriter is some form of adaptation or remake of an existing property and frankly I find it a little depressing sometimes. Unless you're someone like Chris Nolan it's extremely difficult to get big, expensive original ideas through the system. But people seem to forget that every big franchise started with someone taking a risk on an original idea. Star Wars was at one point just a spec script that someone had to take a risk on making. But the industry has become so risk-averse that these days the only big movies that are getting made, for the most part, are based on something that's already been proven popular with an audience in another medium. I think we really have to get back into the business of taking risks and embracing big ideas if Hollywood is going to get back into a position of creative leadership in popular culture, and not just a factory that recycles the original ideas developed in comics and literature and films from twenty years ago.
It seems like the current trend is for filmmakers, screenwriters or actors to now go and make a book or comic book as a backward way of pitching their movie idea as an adaptation. Even you have now written a novel... Do you think that having filmmaking creatives prove their original ideas in the marketplace is a positive step?
I think there's a difference between people choosing to develop their ideas in media like literature and comics because that's how they want to tell their story and others who do that simply as a stepping-stone to getting a movie made. I think that latter approach is very cynical. I look at something like Cowboys & Aliens, where it really seems like the comic-book was little more than a glossy brochure for a potential movie project. With my novel Abomination, and Oliver, the comic-book I'm doing with Image, the endgame for me is just finding an audience for those stories. With the difficulty of getting big original ideas through the Hollywood system I wanted to at least experiment with trying to find an audience for some of my story ideas by different means, through other media. If those projects are successful in their native formats and readers enjoy them, that's enough for me. That's a win. And that's far more satisfying than being paid a lot of money for a spec script which then sits on a studio's shelf forever and no-one ever gets to see. If down the road someone wants to make a movie out of Abomination or Oliver I'd welcome those conversations but it's not the endgame, it's gravy.