'Maps To The Stars' Red-Band Trailer: David Cronenberg Hearts Hollywood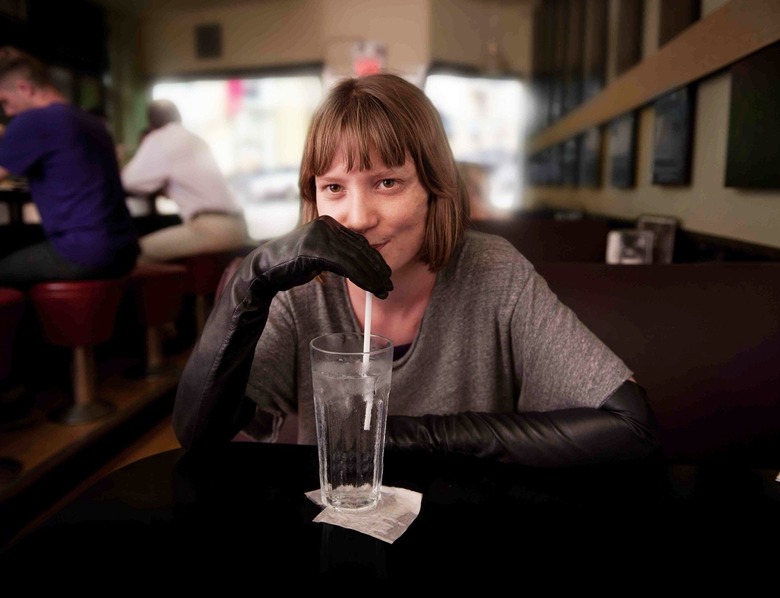 In advance of Maps to the Stars' release next weekend, Focus Features is squeezing in one last trailer. And it might be the craziest one yet. Which, if you've seen the other trailers, is really saying something.
Mia Wasikowska, Julianne Moore, and Robert Pattinson lead the David Cronenberg-directed satire about the unique insanity of modern-day Hollywood. John Cusack, Olivia Williams, Evan Bird, and Sarah Gadon also star. Watch the Maps to the Stars red band trailer after the jump.
Yahoo debuted the Maps to the Stars red band trailer. As far as red-band trailers go, it's not all that extreme, but it's still NSFW thanks to some language and sexuality / nudity.
The trailer is just a mishmash of buzzwords and phrases ("celebrities," "fanbase," "Sundance," "tabloids," "hire me") and intriguing imagery, but it's kind of hypnotic in its nonsensicality. The best part of it, though, is the John Waters stamp of approval — he's quoted as saying, "I love this film more than I love my own mustache." High praise indeed coming from him.
Maps to the Stars opens February 27.
Meet the Weiss family, who are making their way in Hollywood rife with money, fame, envy, and relentless hauntings. Stafford Weiss (John Cusack) is a famed TV self-help therapist with an A-list celebrity clientele. Meanwhile, Cristina Weiss (Olivia Williams) has her work cut out managing the career of their disaffected child-star son, Benjie (Evan Bird), a fresh graduate of rehab at age 13.
Yet unbeknownst to them, another member of the Weiss family has arrived in town – mysteriously scarred and tormented Agatha (Mia Wasikowska), just released from a psych ward and ready to start again. She soon works her way into a friendship with a limo driver (Robert Pattinson) and becomes personal assistant to unraveling actress Havana Segrand (Julianne Moore), who is beset by the ghost of her legendary mother, Clarice (Sarah Gadon). But Agatha is on a quest for redemption – and even in this realm of the artificial, and the unearthly, she's determined to find it, no matter what it takes.