Kodi Smit-McPhee Is Nightcrawler In 'X-Men: Apocalypse'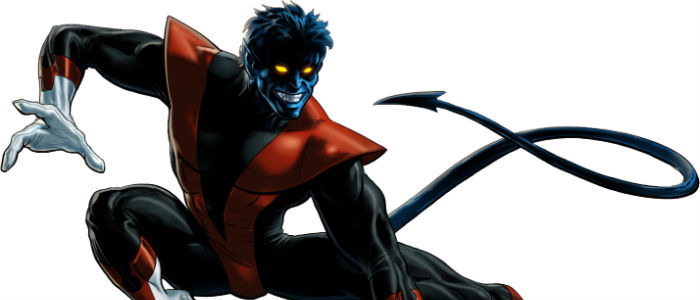 Nightcrawler is joining X-Men: Apocalypse and this time, he's a bit younger. Director Bryan Singer announced Tuesday that Kodi Smit-McPhee (The Road, Let Me In) has been cast in the film as the agile mutant. He was previously seen in X2: X-Men United as played by Alan Cumming. Read more about Nightcrawler being in X-Men Apocalypse below.
Here's the announcement via Singer's Instagram
So Smit-McPhee joins a growing cast to the Summer 2016 film which already has added Sophie Turner (Game of Thrones) as Jean Grey, Tye Sheridan (Tree of Life) as Cyclops and Alexandra Shipp (Drumline: A New Beat) as Storm. Rose Byrne is also returning.
In the comics Nightcrawler is a complex guy — in fact he's often the beating heart, and sometimes the moral center, of the X-Men. He's even been a father figure to some younger mutants, helping out the very same newcomers  to Xavier's school who are initially put off by his appearance. He's the group's swashbuckling elf, a guy who isn't really at home in the modern world. We saw only shades of that in the previous film version of the character, and hopefully Kodi Smit-McPhee will be able to find more of that character.
Here's a recap of the film from a previous article:
X-Men: Apocalypse will be set in the 1980s. Turner, Sheridan, and Shipp are playing the younger versions of the superheroes played by Famke Janssen, James Marsden, and Halle Berry in the original X-Men trilogy. They join fellow franchise newcomer Oscar Isaac, who's playing the titular villain Apocalypse. In addition, Channing Tatum is rumored, but not yet confirmed, to make his debut as Gambit.The film also brings back the core cast from X-Men: First Class: James McAvoy as Professor X, Michael Fassbender as Magneto, Jennifer Lawrence as Mystique, Nicholas Hoult as Beast. Hugh Jackman is in talks to return as Wolverine.X-Men: Apocalypse promises to close out the First Class trilogy with "mass destruction." The character of Apocalypse is an "ancient" mutant born thousands of years ago. The storyline will also prominently feature Mystique and her relationships with Beast and Magneto. Simon Kinberg wrote the script based on a story by himself, Singer, Michael Dougherty, and Dan Harris.X-Men: Apocalypse starts shooting this spring in Canada. It opens May 27, 2016.