'Dumb And Dumber To' Honest Trailer Crushes The Comedy Sequel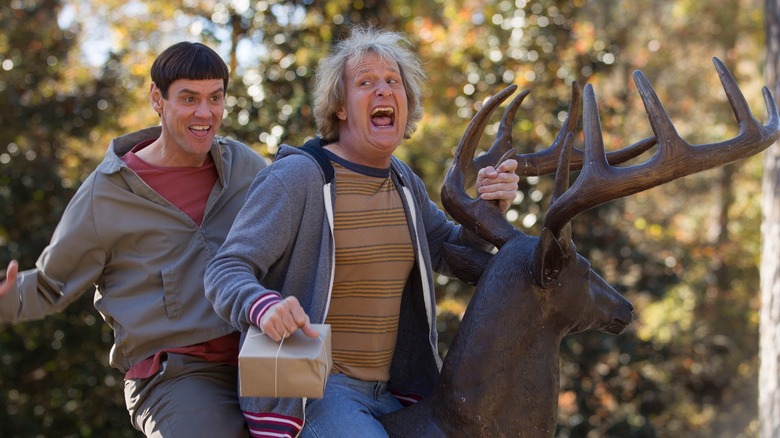 I was cautiously optimistic about Dumb and Dumber To. The Farrelly Brothers were due for a hit; they were revisiting the characters that made them famous; and both Jim Carrey and Jeff Daniels were back for the ride. What could possibly go wrong?
The answer is "everything," as is very well explained in the Dumb and Dumber To Honest Trailer. In this video, the film is rightfully annihilated for being pointlessly gross, uncomfortably mean, and just plain unfunny. Thankfully, in doing so, the Honest Trailer is actually pretty great.
Check out the Dumb and Dumber To Honest trailer below.
Thanks to ScreenJunkies for the video.
Dumb and Dumber To Honest Trailer