Scarlett Johansson Attached To Star In 'The Psychopath Test'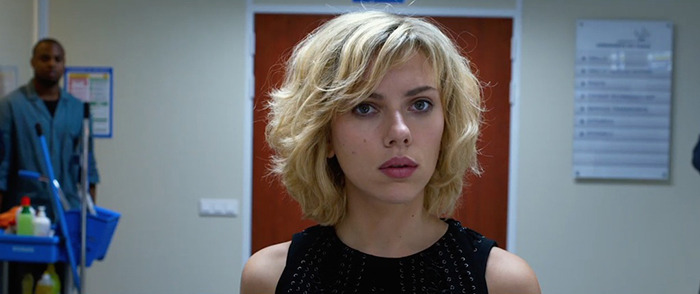 Universal Pictures is doing more business with Scarlett Johansson, no surprise after Lucy turned into a surprise hit. Johansson will star in The Psychopath Test, a film directed by Jay Roach based on the book of the same name by Jon Ronson, who also wrote The Men Who Stare at Goats. The book looks at ways that psychopaths are diagnosed, despite (or because of) their ability to charm and manipulate; the film will be written as a psychological thriller.
Deadline says that Imagine Entertainment is developing the film, with Brian Grazer and Jay Roach set to produce. Kristin Gore (who wrote Nailed, aka Accidental Love) is scripting.
In the absence of more info on the film, which is just starting to develop, here's a long synopsis of Ronson's book.
They say one out of every hundred people is a psychopath. You probably passed one on the street today. These are people who have no empathy, who are manipulative, deceitful, charming, seductive, and delusional. The Psychopath Test is the New York Times bestselling exploration of their world and the madness industry.
When Jon Ronson is drawn into an elaborate hoax played on some of the world's top scientists, his investigation leads him, unexpectedly, to psychopaths. He meets an influential psychologist who is convinced that many important business leaders and politicians are in fact high-flying, high-functioning psychopaths, and teaches Ronson how to spot them. Armed with these new abilities, Ronson meets a patient inside an asylum for the criminally insane who insists that he's sane, a mere run-of-the-mill troubled youth, not a psychopath—a claim that might be only manipulation, and a sign of his psychopathy. He spends time with a death-squad leader institutionalized for mortgage fraud, and with a legendary CEO who took joy in shutting down factories and firing people. He delves into the fascinating history of psychopathy diagnosis and treatments, from LSD-fueled days-long naked therapy sessions in prisons to attempts to understand serial killers.
Along the way, Ronson discovers that relatively ordinary people are, more and more, defined by their most insane edges. The Psychopath Test is a fascinating adventure through the minds of madness.
Jay Roach and Kristin Gore are also working on another project together, the HBO comedy pilot Women in Space, which follows "a group of women on a mission to colonize another planet." That one, announced last year, is further along, but with Universal happy to work with Johansson again there might be some heat under this project now.