Germain's 15 Favorite Sports Movies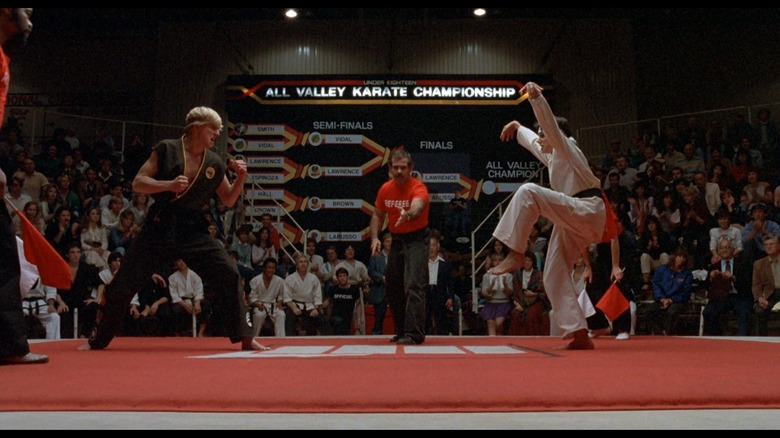 Sports and movies are incredibly similar. Each are complex with intricate characters, comprised of long, detailed storylines. They can make you laugh, cry, and scream. On occasion either can build to a transcendent moment that you'll never forget.
Those similarities are why the sports movie is such an enduring sub-genre in cinema. A sports movie can be anything: a dirty comedy, an inspirational drama, a documentary, a kick-ass action movie, a kids movie, it can even be a sci-fi or horror movie. Sports are such a universal language, they can be translated at will and never lose their power.
This week, another film enters the sports movie conversation: McFarland, USA, the true story of a cross country running team from a very poor town in central California. It's a solid, entertaining sports movie that gets by because it adheres to the beats of the genre while adding a little something extra and different.
Because there's a new sports movie out this week, I decided to take the occasion to rank my favorite sports movies of all time. Now, these are not the best sports movies of all time. Just my favorites. And there are major omissions, because we all have those. But to me, these are the 15 sports movies I can watch again and again.
NA: McFarland, USA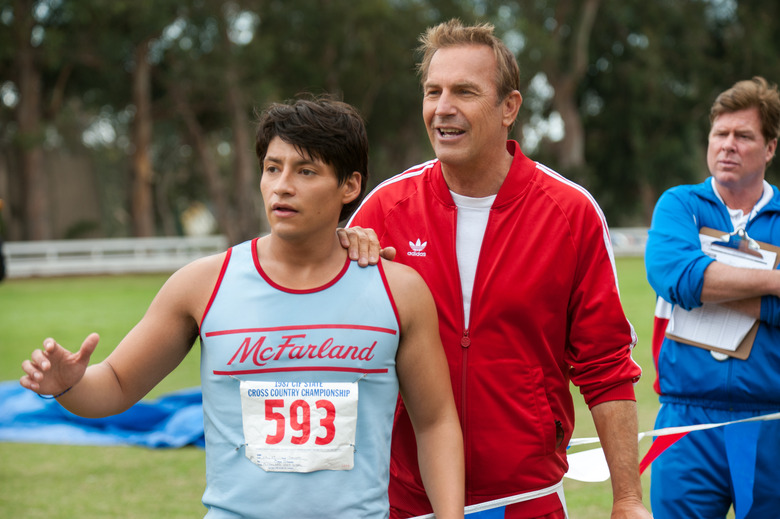 McFarland, USA doesn't make this list. But since that's the reason I'm writing about the rest of the movies on this list, and the only one you can see in theaters this weekend, I figured I'd offer some thoughts. McFarland, USA is a very well done, inspirational sports movie. Period. It differentiates itself from some others by showing an American we rarely see highlighted in a big film — the blue collar immigrant worker — and explores how those skills and determination helped a town become racing champions. The film is a little long and a little obvious but the ending is one of the best sports movie moments in the past twenty years. If you like sports movies, it's definitely worth watch.
Now onto the list:
15. The Mighty Ducks (1992)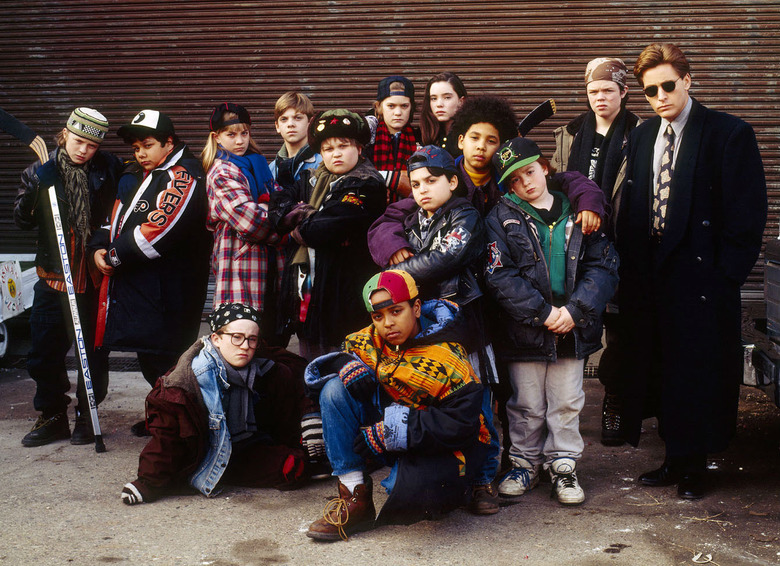 You'll notice this list has lots of the movies from the Nineties on it. That's when I grew up so that's where lots of my tastes came from. And few sports movies are as Nineties as The Mighty Ducks. This Disneyfied hockey film is your super-typical nobody to somebody sports story. However, it's populated with a memorable and eclectic cast of characters, filled with laughs, and is incredibly heartwarming. Any movie that spawned two sequels and a professional team is all right by me.
14. Major League (1989)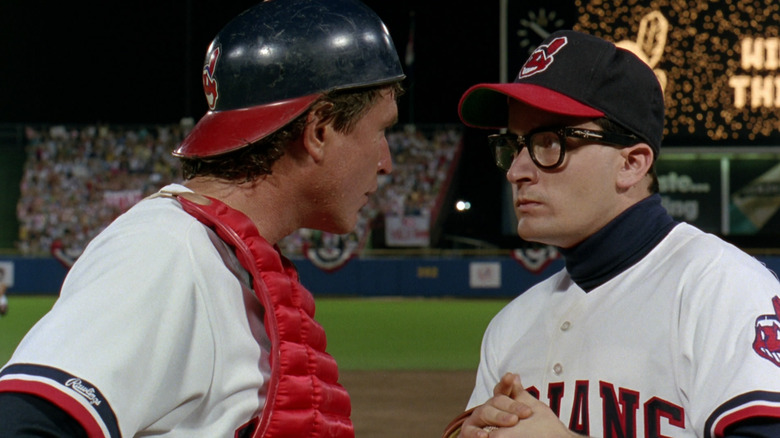 When you're nine years old and a movie has as much cursing and nudity as Major League, it's hard not to fall in love with it. Thankfully, 25 years later, the film still holds up. Lead by an incredible cast (most notably Tom Berenger, Charlie Sheen, Rene Russo and Wesley Snipes), the film has a wonderful sports spirit to go along with the classic zeroes to heroes story. You get to meet the fans, the city, the owner, there's a great villain, it pretty much has everything you'd want in a sports movie as well as lots of wonderful laughs.
13. Caddyshack (1980)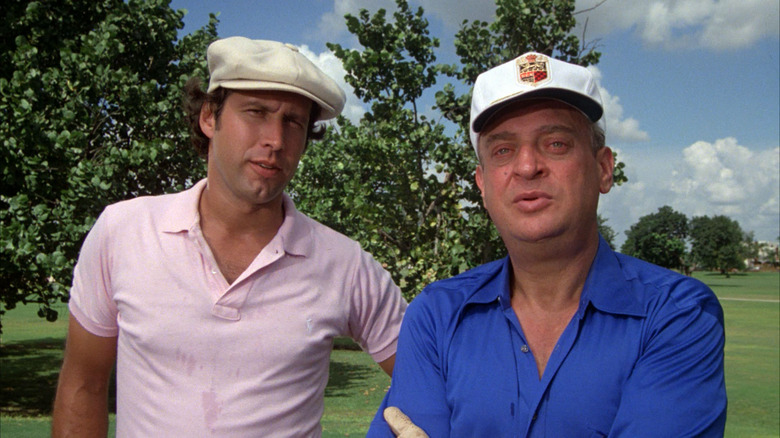 What I still love so much about Caddyshack is that it's almost four or movies rolled into. There's the story of Danny Noonan, the Caddy, and then about a million things going on around him featuring legendary performances by Ted Knight, Chevy Chase, Bill Murray, Rodney Dangerfield and a Gopher. Somehow, all the stories come together in an exciting, hilarious, WTF sport movie ending that's only made better by the great Eighties vibe and soundtrack.
12. Rocky IV (1985)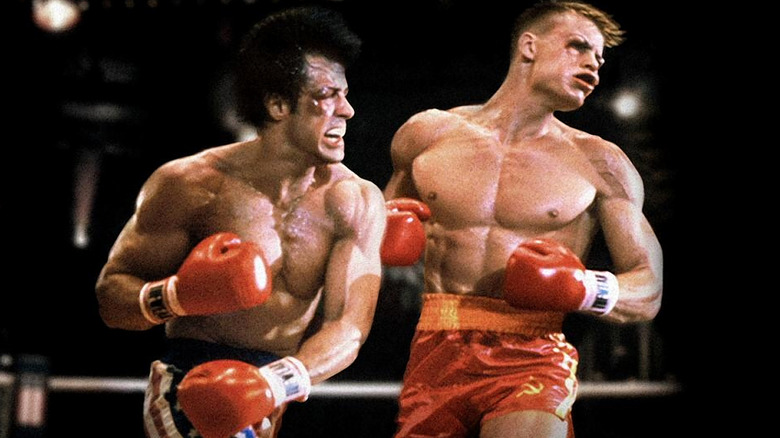 Yes, the first Rocky – the Best Picture winner – is the best Rocky. And for pure cheese, Rocky III is pretty hard to beat. But growing up, Rocky IV was the one I watched the most. A major character dies, the foe is even more unbeatable than the other movies and the film is about 35% montage. Sylvester Stallone basically took all the drama that made the original films so good and replaced it with montages. The film is an absolute blast.
11. Hoop Dreams (1994)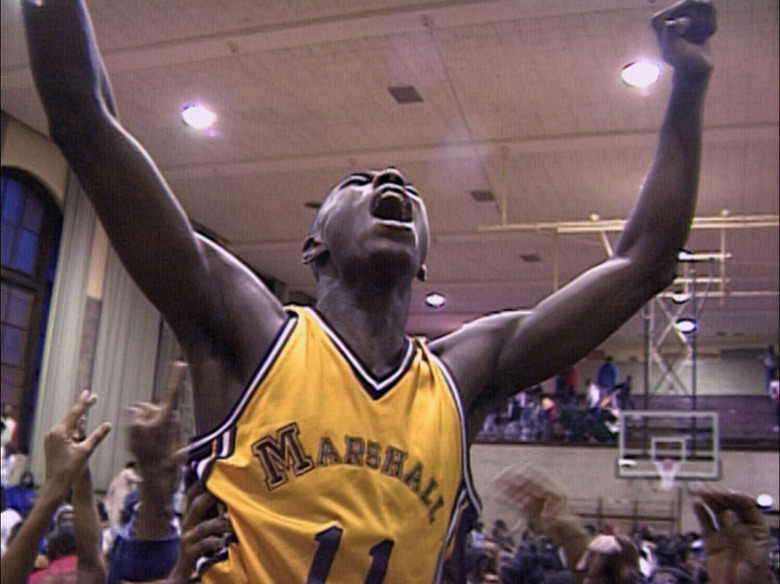 Honestly, Hoop Dreams might be the best sports movie ever. Steve James's incredible documentary about two youths fighting for the ultimate dream of sports immortality is awe-inspiring. What makes it so good is that it shows what most other sports movies do not. Sometimes the dream is just that, no matter how hard you fight for it. It would be higher on the list if it was a bit more rewatchable but it's still a masterpiece.
10. The Wrestler (2008)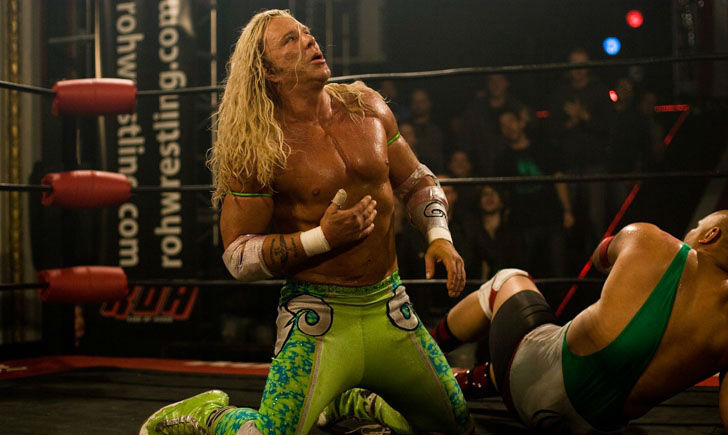 Mickey Rourke gives the performance of his career in this unlikely sports film from director Darren Aronofsky. At its heart, The Wrestler presents an incredible characterization of a man fighting to survive in a world that's past him by. The world he loves. It goes from good to great because it portrays that world in such a detailed, honest way.
9. Rad (1986)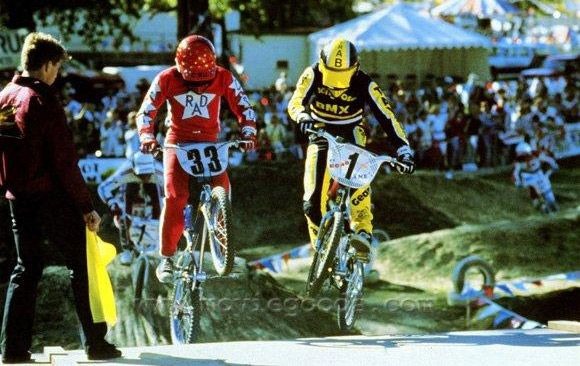 As a pre-teen, my wild dream was to be a BMX racer. What can I say? It was the Eighties. I was never any good but at least I could watch and rewatch Rad, a simple yet awesome sports movie that has pretty much been lost in time. The film was never released on DVD so fans have had to revert to watching bootleg copies of a movie that not only has a fantastic, pulse-pounding Eighties soundtrack, a kick-ass finale but a literal BMX bike dance off. Bonus points for Lori Loughlin and Talia Shire supporting performances.
8. Jerry Maguire (1996)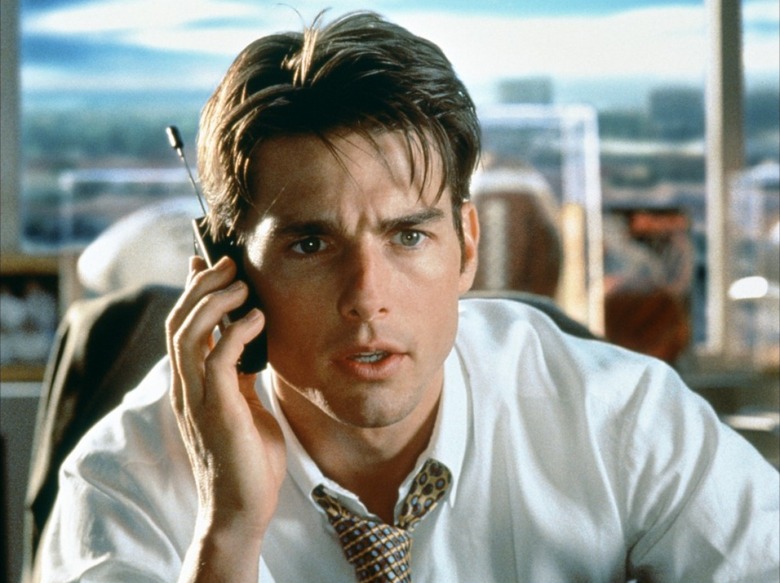 Where as almost every sports movie on this list follows, or at least plays with, the classic sports movie story arc, Cameron Crowe's Jerry Maguire does something different. It tells a sports side story. A tangent. The story of a sports agent who loses everything then fights his way back. So you get that exciting sports narrative in an unconventional way with the main character. Then, simultaneously, you get an actual sports narrative with the supporting characters. The result is miraculous and iconic.
7. The Natural (1984)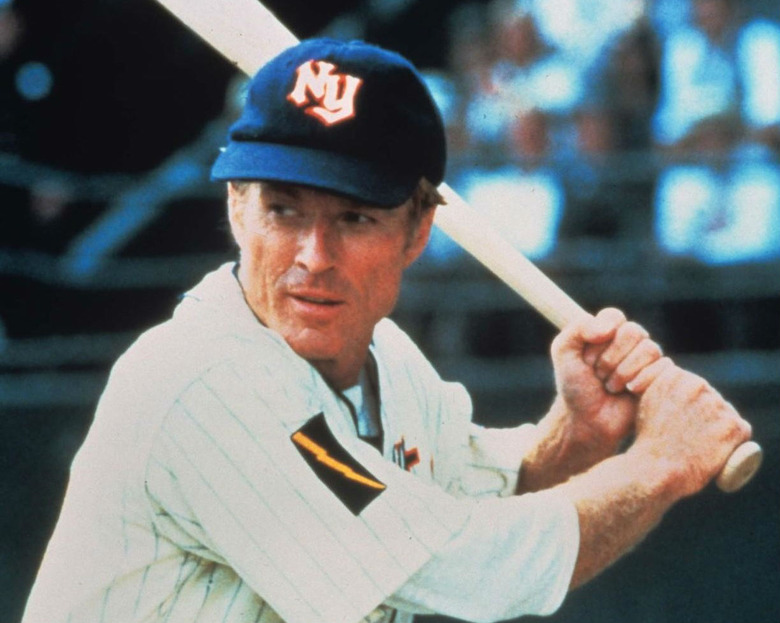 What if the best player in history never got to be a player? That's the story that begins The Natural, a gorgeous film from director Barry Levinson. Robert Redford plays the man who should have been the best, lost his shot, then comes out of nowhere to capture the imaginations of the world. There's so much drama, so much emotion and so much wonder wrapped into this film thanks to the script and the iconic score by Randy Newman.
6. A League Of Their Own (1992)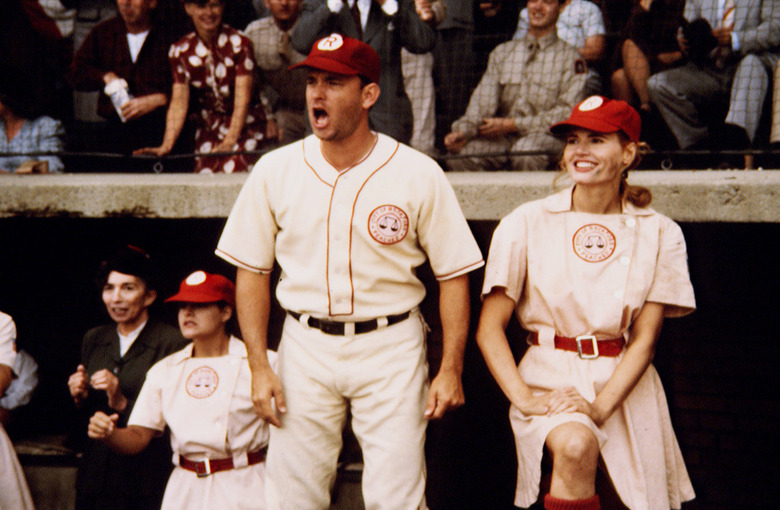 To this point, the only true story on this list was a documentary. A League of Their Own isn't directly a true story, but it's inspired by the real life All-American Girls Professional Baseball League. That alone gives it a wonderful leg up, pun intended, and then the cast, characters, music, relationships, script and directing do the rest. It's a movie that is filled with so many amazing moments, that you almost forget about them if you haven't seen it all the way through in a while. Hilarious, inspirational, exciting and dramatic all at once.
5. White Men Can't Jump (1992)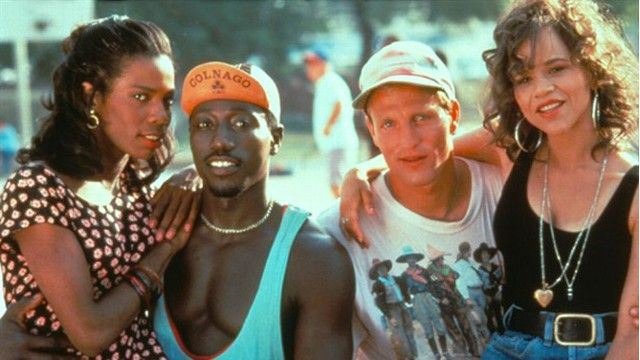 As a 12 year-old suburban kid in 1992, watching Michael Jordan on the TV and pretending to be him in the driveway, I was ready to fall in love with a great basketball movie. It happened with Ron Shelton's White Men Can't Jump. The film had a unique voice, great characters and a hilarious non-stop lingo all its own. There was social commentary, super cool sports action and the undeniable charms of Wesley Snipes and Woody Harrelson to boot. Just is magical, bittersweet tale of friendship, love, struggle and basketball.
4. Field of Dreams (1989)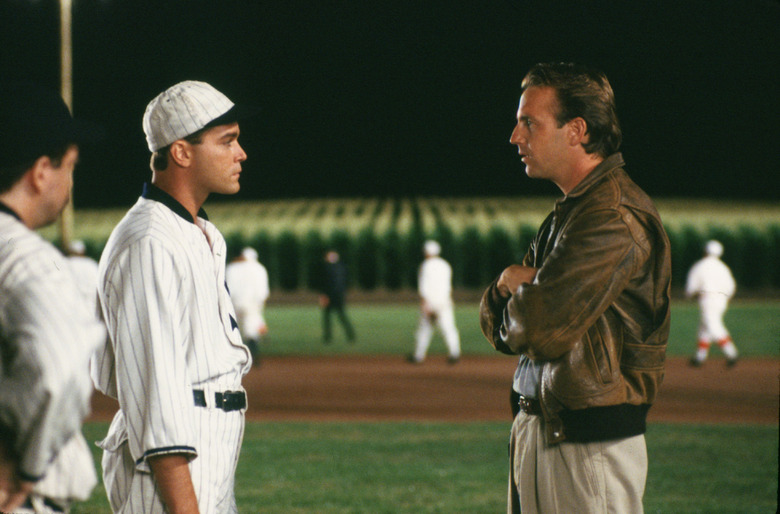 As we near the end of this list you'll notice a trend. My absolute favorite films, the ones that sit atop this list, have one thing in common: emotion. All four of these last films, and two in particular, are tear jerkers. And that's what sports can do. They can give us a common language to express our wishes and desires. In the case of Field of Dreams, it's a weird, etherial film that probably shouldn't work. However, as the film evolves and begins to unravel its mysteries, we get to the center and see it's a simple story of regret. Regret that a little boy never got to share something special with his Dad. Cue tears.
3. The Karate Kid (1984)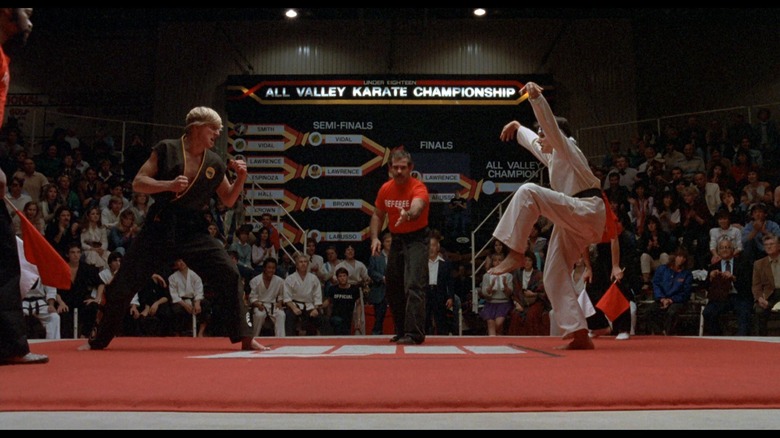 When we talk about The Karate Kid these days, it's easy to talk about the finale. The funny lines and the cheesy Eighties music. To me though, all of that simply enhances a truly sweet, scary story of a family who leaves everything behind for a fresh start. Karate doesn't really even come into the movie until the second act because the film is more interested in sucking you into the story and the budding, unconventional friendship between Daniel and Mr. Miyagi. This way, once you get to "You're The Best" and "Sweep the Leg" you're on the edge of your seat and ultimately, jumping out of it in triumph.
2. Rudy (1993)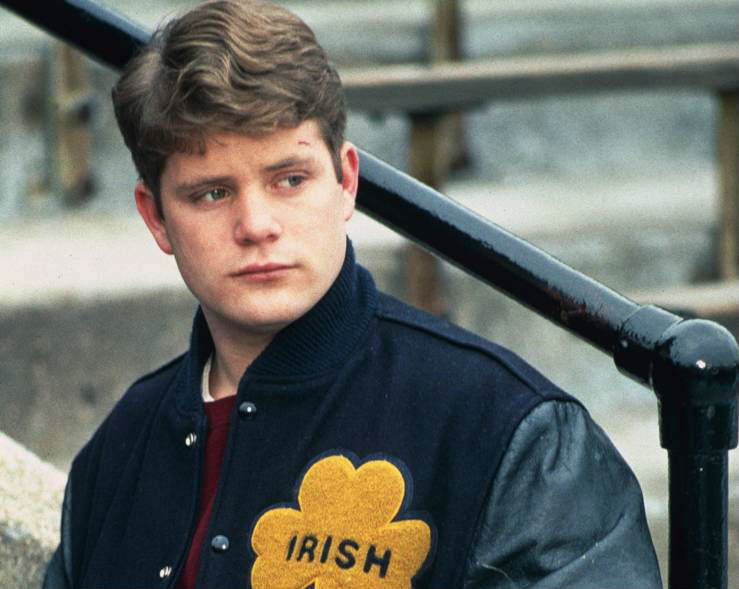 I'll never forget the first time I watched Rudy. I had rented the VHS. My parents didn't care to watch it so I had to watch it by myself on a small TV. I was a Notre Dame fan at the time and this true story of one man's stuggle to fulfill his dream – a dream I too had at that moment – was simply too much for me. At the very end of the movie, I found myself crying so hard I had to stop the movie with about 30 seconds left to go downstairs and tell my parents about it. To this day, the movie has a similar effect on me.
1. The Sandlot (1993)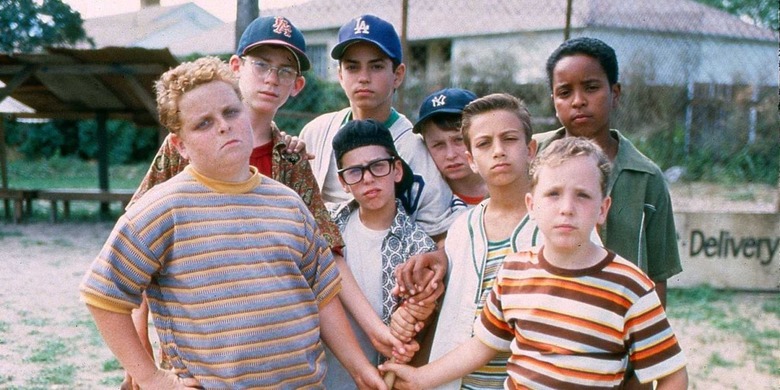 Apparently 1993 was a big year for me. Not only did I cry like a baby watching Rudy, I fell in love with Benny, Squints, Ham, Timmy, Tommy, Yeah Yeah, Smalls and the rest of the gang in The Sandlot. The story starts similar to The Karate Kid as a young man tries to make friends in a new, kind of scary world. He connects with friends through baseball, something he has to learn to become part of the group. Then, the film elevates itself when a shared goal – get back a Babe Ruth signed baseball – turns these boys into a family. I love the characters, the story, the baseball scenes, its surprises and the pitch perfect ending that's exciting and tear-inducing. The Sandlot is kind of a blend of every other movie on this list, which is why it's my favorite sports movies of all time.
Obviously there are so many other great sports movies. A few that came close to making my list but didn't were Raging Bull, Bull Durham, Vision Quest, Varsity Blues, Kingpin and Win Win. What are your favorite sports movies?