'Victoria' Trailer: This Action Film Is (Really) One Single Shot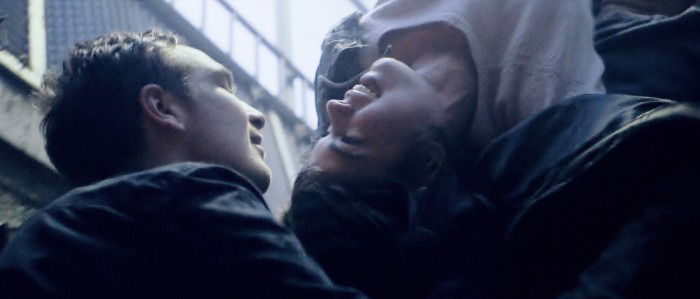 The action film Victoria premiered recently in Berlin and immediately drew attention for being a true single-take project. The film, by director Sebastian Schipper and cinematographer Sturla Brandth Grøvlen, won an Outstanding Artistic Contribution Silver Bear, which was handed to Grovelen. While handing over the trophy jury president Darren Aronofsky said "This film rocked my world," which might be all you need to read.
The film follows a young woman named Victoria (Laia Costa), who is drawn into a late-night escapade with some guys she meets in Berlin, one a romantic interest played by Frederick Lau, the others associates of his. Here's the first Victoria trailer, which only hints at the action, but shows that Costa and Lau definitely have chemistry together.
And here's a behind the scenes piece — all in German, unfortunately.
Adopt Films picked up Victoria in Berlin and will release it in the US later this year. A late summer/early fall release is planned. The heads of Adopt said,
This buy was a real coup for Adopt. Victoria has the energy of Run Lola Run and La Femme Nikita, and shares in common with those earlier titles a strong, smart, beautiful, galvanizing female protagonist. With this ground-breaking film, Schipper has mastered the full potential of digital filmmaking. Movies this good and this visually exciting don't come along every day.
Here's the synopsis, via the Berlinale.
Victoria, a young Spanish woman, dances through the Berlin scene with abandon. She meets four mates outside a club who introduce themselves as Sonne, Boxer, Blinker and Fuß. They quickly get chatting. Sonne and Victoria take a fancy to each other and slip away from the group at the first opportunity. But their tender flirting is rudely interrupted by the others because, for these pals, the night is far from over. To settle an old debt they have to pull off a dodgy deal. And because one of them is too drunk, they decide that Victoria, of all people, should take over the role of driver. What began as a game suddenly becomes deadly serious.