The New 'Ghostbusters' Assemble For A Candid Photo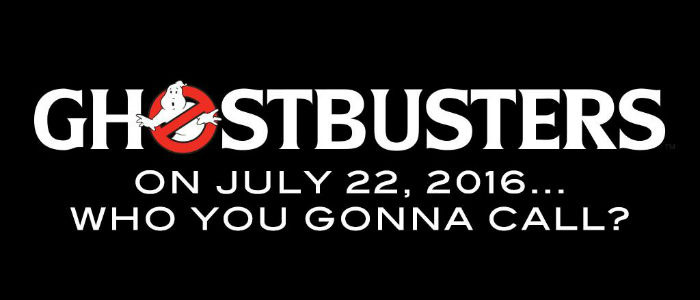 Watching this weekend's Saturday Night Live 40th anniversary show was like the TV version of Where's Waldo. In every single crowd shot, you'd see the likes of Steven Spielberg and Michael Douglas; even in the skits, you never knew who could pop up, with people like Emma Stone and Bradley Cooper showing up.
Four women who were hard to miss were Kristen Wiig, Melissa McCarthy, Leslie Jones and Kate McKinnon. Each comedienne appeared on the show at least once, and some multiple times, making us laugh with their old characters, tributes to their favorite characters and even some current SNL goodness.
Of course, we mention them because those four women also comprise the core cast of Paul Feig's Ghostbusters, which will hit theaters July 22, 2016. And for the first time since the film was announced, the four main actresses posed for a quick photo on social media. See the new Ghostbusters photo below.
Thanks to Leslie Jones for Tweeting this new Ghostbusters photo: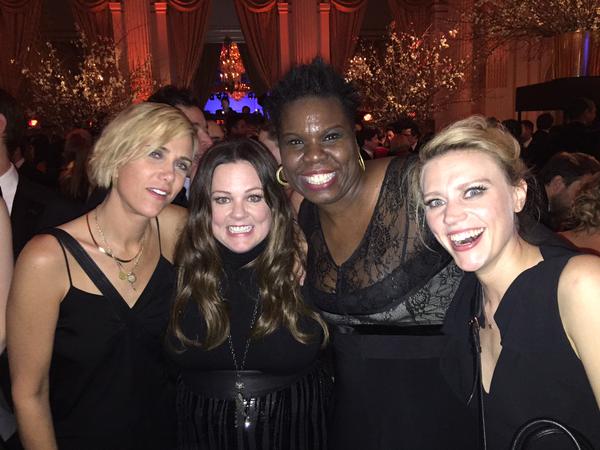 The photo appears to be have taken at the after party for the Saturday Night Live 40th Anniversary event. Hence the loopy, tired expressions on Wiig and McKinnon. However, all the other photos Jones took are of her with other huge celebrities – Beyonce, Kanye West, etc. – so you can be pretty certain this one was done expressly for this reason.
Paul Feig's new Ghostbusters will be released July 22, 2016. The four women above won't simply be reprising the famous roles played by Bill Murray, Dan Aykroyd (both of whom were also at the event), Harold Ramis and Ernie Hudson. Each is playing a new character, which you can read about in some more detail at this link. But with Feig on board, you know there's going to be lots of humor, lots of action and lots of ghostbusting.
How do you think the new Ghostbusters cast looks together in this photo? Does it excite you for the movie?