Krzysztof Kieslowski's 'The Decalogue' To Be Remade For NBC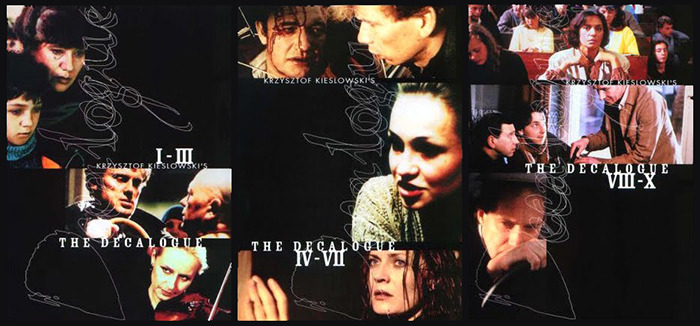 The way things are going now, it was only a matter of time before one of the masterworks by the late Polish director Krzysztof Kieslowski was remade in the US. But I never expected the project to be his ten-part opus The Decalogue; furthermore, I never expected the home to be NBC.
The Decalogue, from 1989, is a truly wonderful ten-hour Polish TV series based on the Ten Commandments, with the stories all set in a large housing block, featuring characters who occasionally cross paths from one episode to the next. The new Decalogue TV remake will be produced by Entertainment One for NBC, with the setting moved to Boston.Deadline reports that Todd Ellis Kessler (The Good Wife) is writing and exec producing, with Stephen McPherson and Debra Stasson and Beata Pisula also exec producing.
The Boston-set show "will similarly explore the moral and ethical issues that are central to the Ten Commandments."
The original series is not so simplistically written that each chapter is based on one of the Commandments. Rather, it is a work in which moral questions suggested by the Commandments play upon the many characters, sometimes with one concept being the primary idea at play in an episode, while at other times a chapter of the series might wrestle with a whole slate of ideas. We hope the remake will carry on that same complex thematic development.
Here's Roger Ebert's introduction to the DVD release of The Decalogue: