A 'Minority Report' Movie Cast Member Migrates To 'Minority Report' TV Show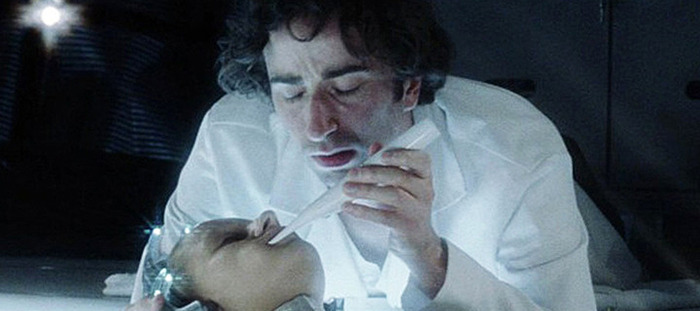 Well, it's not like the show got Tom Cruise to reprise his role, but Fox's TV version of Minority Report can now boast at least one actor from the original Steven Spielberg-directed film. Daniel London, who played the Minority Report precog caretaker — the tech who helped manage the three clairvoyant visionaries in the movie — will now play that same role in the Minority Report TV series.
Deadline reports that London will go back to the role of Wally the Caretaker. The show is a sequel to the original film, this time following a new detective who begins a sort of spiritual working relationship with one of the precogs from the movie. Deadline says,
[Minority Report] is set 10 years after the end of Precrime in D.C. One of the three Precogs, Dash, struggles to lead a "normal" human life, but remains haunted by visions of the future, when he meets a detective, Lara Vega, who is haunted by her past who just might help him find a purpose to his gift.
This time, Wally is "eager to help Vega and is assisting Dash in establishing a new identity."
Also nabbing a role is Li Jun Li, who will play "Akeela, a Crime Scene Investigation technician who works closely with Vega."
The crucial actors for the show will clearly be the actors for Dash and Vega, but they have not been revealed at this point. We do know that Mark Mylod is directing the pilot, which was written by Max Borenstein. Kevin Falls, who has experience on shows such as Sports Night, The West Wing, and Franklin & Bash, will be the showrunner.