This Week In Trailers: Deathgasm, Road Hard, My Life Directed, Office, GameLoading: Rise Of The Indies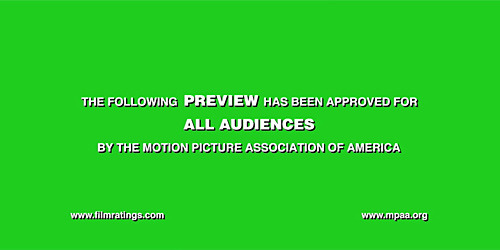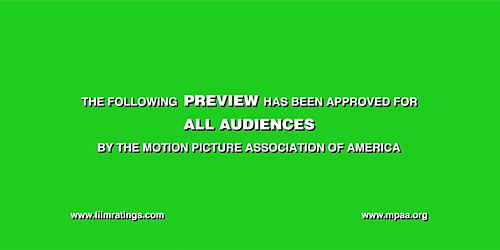 Trailers are an under-appreciated art form insofar that many times they're seen as vehicles for showing footage, explaining films away, or showing their hand about what moviegoers can expect. Foreign, domestic, independent, big budget: What better way to hone your skills as a thoughtful moviegoer than by deconstructing these little pieces of advertising? This week we worship the devil as we do battle with evil, get all up in Nicolas Winding Refn's personal space, see just how elegant Chow Yun-Fat is with the soft shoe, see how Adam Carolla's crowdfunded film turned out, and go pre-GamerGate with a movie about independent video game developers.
Deathgasm Trailer
"Brutal."
Hot damn do I love this trailer.
There is just something so infectious, so on-point with how we're presented director Jason Lei Howden's ode to something spectacular that there is no other thing to do but yield to its wiles. I could care less about why we're gathered here, what really the point is, why some Australian lass is covered in blood and viscera, wielding an ax, while some guy is tuning his guitar, but this flat out one of the best distillations of how to perfectly marry music and motion in an attempt to create something truly unique. I'm going to go out on a limb and say that I think this may have something to do with the undead but, again, all of that can take a backseat to a trailer you should turn up to 11 and let rip. Again, in case someone feels I'm mincing words, stop reading this column, kick up the volume, sit on your hands, and start wondering how the hell you are going to get yourself to SXSW to see this when it shows on Saturday, March 14th. Lucky bastards.
Office Trailer
I'm an aficionado of musicals.
Filmmaker Johnnie To, known to many for his impressive outing with 2013's Drug War, is changing the tempo, literally, in this what looks like an ode to elegance and simplicity. Never knowing quite how light on his feet Chow Yun-Fat seems to be an interesting pull for a movie that just pops and bursts with color with a story that seems to be just out of reach when you sit through this presentation. I'm not quite sure if it would be out of place to compare some of the moments in this to Jacques Tati but it's certainly clear that this is not what you would expect out of a man who rode great critical acclaim a couple of years ago with a movie that couldn't get any more down and dirty. This seems like a cleaned up, spiffy version of himself and To seems well-poised to get the same acclaim for his production design based on what's given to us in these precious seconds. 1933's Design for Living is being bandied about as the source for this adaptation but however To is choosing to distill his vision on the screen it already feels fresh and vibrant to the eyes.
My Life Directed Trailer
"That's when you know you have made great cinema...when half love it and half hate it."
Look out.
There are behind-the-scenes looks at movies that you wish would just go deeper. Some of the film-flam that is simply warmed over EPK that passes itself off as a "raw" look into the process of making a movie is downright shameful. Here though, we have the director's wife documenting not only the process of what it was like making Only God Forgives but documenting the personal pressures and travails one goes through as they balance work and life. Director Liv Corfixen, who is married to Nicolas Winding Refn, has an interesting, if not one of the most interesting, angles of capturing an artist as they try and breathe life into their cinematic creation. To watch this trailer is to see something so wildly personal that you wish every movie had such a making-of that captured the real moments of doubt, of stress, of worry, of elation, that this communicates so well. It's a true diary of a relationship and it stands to reason just how deep we're going to get of the process and the moments with his family but judging by what's here it's leaps and bounds more fascinating as a real document than anything else I've seen put on the extras of any recent movie to date.
Road Hard Trailer
He's a sage.
There's something to Adam Carolla that people get polarized whenever someone spends time listening to him. They either find his personality grating, elating or, what it is, and that's being a human being who has very real thoughts and opinions that are laid bare for people to either use, ignore or utilize for comment fodder. What's particularly striking about the trailer here is that it works not due to any particular creative element, because it's certainly not the music or use of transitions, but because of the promise of its cast. I could have done without the boner gag at the end if only we would have been given more David Allan Grier, Diane Farr, or Howie Mandel. There is interesting mining to be done from the premise of a once promising celeb who has to turn back to the road in order to keep his life afloat and the trailer does a respectable job in carrying us from moment to moment as it colors in the narrative about why we should even care about this guy's plight. It's interesting that, as we progress, the moments we're offered up feel like monologues about Carolla's own feelings about the nature of comedy, comedians, and those who endure the indignity of being an also-ran in show business. In the landscape filled with fizzled crowdfunded films, Da Sweet Blood of Jesus and Wish I Was Here, here's to hoping that there's genuine heart and soul infused into a movie that seems low on production value but big on ideas.
GameLoading: Rise of the Indies Trailer
I love these kinds of documentaries.
Whether it's Video Games: The Movie, Indie Game: The Movie (I'm noticing a pattern) or any of these ilk, it's all fascinating to watch how geeks and nerds are bending popular culture with their ability to capture people's imaginations, attention and, by extension, their wallets. One of the great things about this trailer is how, and it's subtle, balanced it is with regard to those who we are introduced to. Specifically, the voices of women in this subculture of game designers. It's not so much refreshing as it is comfortable to be knowingly ensconced in this bubble where it's not just dudes who can speak to why this space is exploding and is so vibrant. Directors Anna Brady and Lester Francois have a wise hand as they intersperse wildly diverse game footage with the thoughts and opinions of those who are at the helm of creating the video game experiences for those who eschew the idea that only the blockbusters are the ones who deserve all of the attention. While it appears this was filmed before GamerGate became a disgusting blemish on the face of legitimate fans and programmers of these delightful diversions, one hopes this documentary will deal with some of the same tangential issues that have swirled around this community which have always been there in the background.
Nota bene: If you have any suggestions of trailers to possibly be included in this column, even have a trailer of your own to pitch, please let me know by sending me a note at Christopher_Stipp@yahoo.com or look me up via Twitter at @Stipp
In case you missed them, here are the other trailers we covered at /Film this week: