Alejandro Jodorowsky Launches Kickstarter To Back New Film Project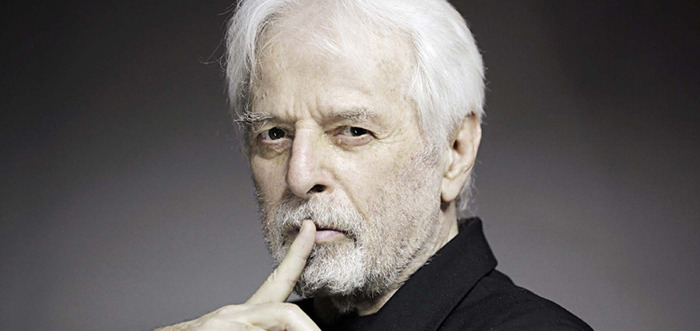 Alejandro Jodorowsky is planning a new film, Endless Poetry, which will pick up where his last movie, Dance of Reality, left off. He's raising funds for the project now, and has just launched a Kickstarter campaign to gather some of the financing. He wants to "exchange your money into Poetic Money to make his latest film," which sounds like a pretty good bargain. And if you're wondering about the exchange rate on the poetic money market, it's basically 1:1, and the director is actually printing "poetic money" to send to backers, which is pretty neat. More details are below.
Here's the pitch from Jodorowsky's Kickstarter. There's a lot more at that link, including, as you'd expect, details on the various rewards available to backers. (The filmmaker is trying to raise about ten percent of the film's projected $3m budget on Kickstarter, with other fundraising going on in Europe now.)
The plot of the film adapts the latter part of his book Dance of Reality, which features an account of Jodorowsky's life as a poet in the '50s.
Leaving his childhood and his native Tocopilla behind, the adolescent Alejandro Jodorowsky follows his parents to Santiago de Chile. Between his lack of self-confidence and the family pressure he is under, Alejandro struggles to express his desires and find his own path. But the flourishing capital, filled with artists and poets offers the perfect setting for him to grow out of his cage. Thinking he'd fit in well, Alejandro's cousin Ricardo takes the young boy to the home of Veronica and Carmen Cereceda, where puppeteers, dancers, sculptors and painters all live and create together. There, defying all of his old limitations, Alejandro takes the first step on his path to becoming a poet in the Chilean artistic epicenter of the 1940s. Alongside rising poets like Enrique Linh, Nicanor Parra and in the arms of his first love, Stella Diaz, Alejandro's poetic destiny takes form and a new world unravels ... changing his life forever.
Finally, here's a ten-minute video talk from Jodorowsky where he talks about making this new project. This is more for the hardcore crowd, but the serious fans of the director will dig it.