'Spring' Trailer: "I Don't Think You're Ready For Where This Is Going"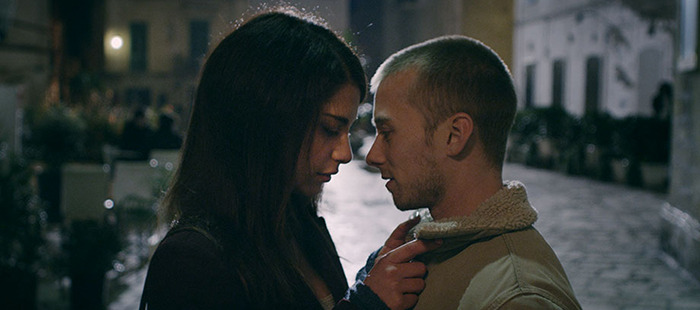 Spring was one of the movies that had the most people talking at Fantastic Fest last year, and it was the one I was most bummed to miss. It comes from writer/directors Justin Benson and Aaron Moorhead, who previously made the intense and unsettling film Resolution, and features Lou Taylor Pucci as an American backpacker who meets a beguiling young woman (Nadia Hilker) in Italy... and then discovers that she has secrets that set her apart from every other girl he's ever met. This Spring trailer is pretty great, starting off with a pretty normal tone before getting really weird. Check it out below.
I'd heard a lot about Spring at the end of last year, but tried to stay fuzzy on the details, and this trailer shows just enough. Whatever that creature shot is, just as the title card comes up, would probably be enough to get me into the theater even if I hadn't heard consistently great things about this movie. I don't want to see any more than this, but I'm definitely hooked based on this look.
Spring will hit theaters and VOD on March 20. Trailer via Collider.
Evan (Lou Taylor Pucci, Evil Dead, Thumbsucker) is a young American fleeing to Europe to escape his past. While backpacking along the Italian coast, everything changes during a stop at an idyllic Italian village, where he meets and instantly connects with the enchanting and mysterious Louise. A flirtatious romance begins to bloom between the two – however, Evan soon realizes that Louise has been harboring a monstrous, primordial secret that puts both their relationship and their lives in jeopardy.