Gina Carano And Colossus Will Both Be In 'Deadpool'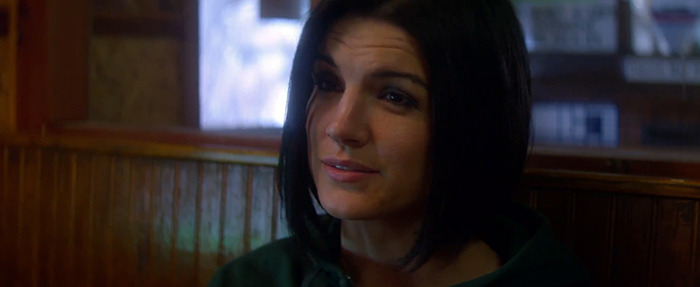 The Deadpool movie will basically ignore the existence of the first solo Wolverine movie, but the new film won't forget the character's roots in Marvel Comics stories featuring mutant characters. Ryan Reynolds is again playing Deadpool, and now he'll be joined by Gina Carano, who'll turn up in the film as Angel Dust, a mutant character who has been part of the Morlocks in Marvel Comics stories. In addition, a major X-Men supporting character will have a part in the story as well.
THR reports that Colossus will show up, but doesn't mention an actor by name. Presumably he'll be played by Daniel Cudmore, who played the character in X-Men 2, X-Men: The Last Stand, and X-Men: Days of Future Past.
As for Carano, she'll be Angel Dust, who was created by Geoff Johns and Shawn Martinbrough for the Morlocks series in 2002. The Morlocks are a group of mutants who typically live underground and well away from "normal" society; they've been big players in X-Men stories over the years.
Angel Dust has powers that reflect the effects of the drug that give the character her name: she has "the ability to chemically supercharge her adrenaline levels, temporarily granting her superhuman strength."
Tim Miller is directing Deadpool with Lauren Shuler Donner producing. T.J. Miller also has a role. The film will shoot in Vancouver starting in March. The film is set for a release next February.
Carano will also star with Bruce Willis in the action film Extraction, from Emmett-Furla and Aperture Entertainment, directed by Steven C. Miller. That's about "a CIA operative and his son who is following in his footsteps."