Joel Kinnaman To Replace Tom Hardy In 'Suicide Squad'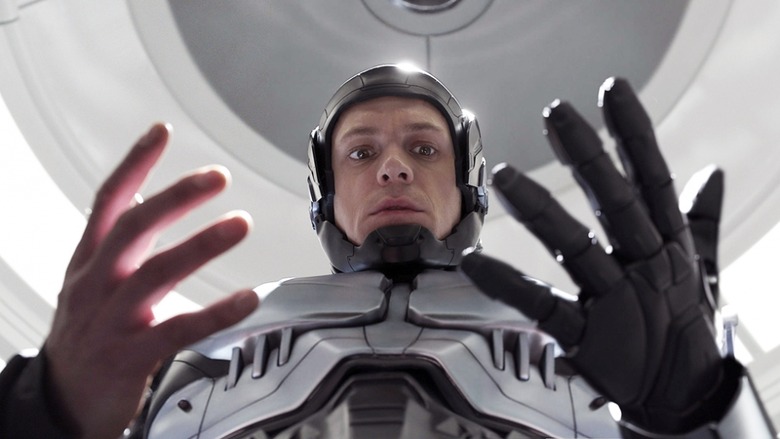 Suicide Squad currently has a Tom Hardy-shaped hole, and over the past few weeks it seems every 30something actor not currently attached to a superhero franchise has tried to fill it. (Or at least been rumored to be trying to fill it.)
Now, at long last, it seems director David Ayer has finally found the right fit in Joel Kinnaman. More on the Suicide Squad Joel Kinnaman casting after the jump. 
TheWrap reports Kinnaman is set to take over the role of Rick Flagg in the Warner Bros. picture. Hardy dropped out in January due to scheduling conflicts with Alejandro González Iñárritu's The Revenant and the Mad Max: Fury Road press tour.
Following Hardy's departure, Ayer eyed his End of Watch star Jake Gyllenhaal as a potential replacement for Hardy. After Gyllenhaal passed, Karl Urban, Joel Edgerton, and Jon Bernthal were rumored as potential candidates to play Rick Flagg.
Kinnaman joins a star-studded cast that also includes Will Smith as Deadshot, Margot Robbie as Harley Quinn, Jai Courtney as Boomerang, Cara Delevingne as Enchantress, and Jared Leto as the Joker.
In addition, Jesse Eisenberg is in talks to reprise his Batman v Superman: Dawn of Justice role as Lex Luthor, and Viola Davis is circling the role of Amanda Waller. Ben Affleck is also rumored to make an appearance as Batman.
Based on the DC Comics team of the same name, Suicide Squad centers on a group of supervillains who strike a deal: In exchange for commuted sentences, they'll carry out black-ops missions for the government. Or as Ayer put it, "it's Dirty Dozen with supervillains."
Kinnaman is a Swedish actor best known in the U.S. for playing Stephen Holder in AMC's The Killing and Alex Murphy in the Robocop remake. He'll be seen later this year in Daniel Espinosa's Child 44, which happens to star Hardy, and the Liam Neeson thriller Run All Night.
While Kinnaman doesn't have Hardy's star power, he seems like a very reasonable substitute otherwise. He's an enjoyable presence even in otherwise iffy projects (ahem, Robocop), and if Suicide Squad can kick his career up to the next level, all the better.
Production on Suicide Squad is expected to get underway this April. Warner Bros. already has the picture dated for an August 5, 2016 release.