'Hot Pursuit' Trailer: Reese Witherspoon Escorts Sofia Vergara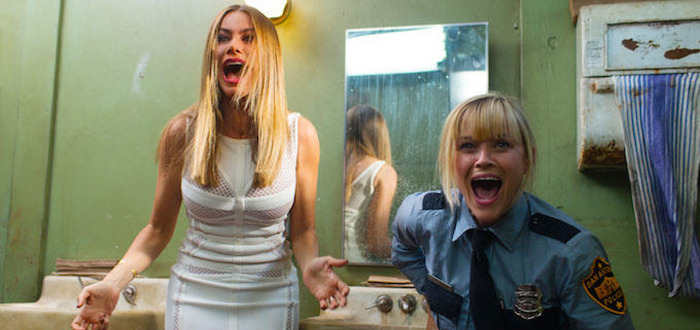 We've seen the "cop on the run with an endangered witness" plot before, but with Reese Witherspoon as the cop and Sofia Vergara as the witness, things take a couple turns that are probably new to the genre. Hot Pursuit casts Witherspoon as a straight-laced, possibly inept cop who is charged with escorting Vergara, the widow of a drug dealer, to a safe location. The first Hot Pursuit trailer shows all sorts of antics as the two attempt to survive the journey.
Anne Fletcher (The Proposal, 27 Dresses), directs, and Hot Pursuit also features John Carroll Lynch, Rob Kazinsky, and Richard T. Jones. (Oh, and Jim Gaffigan, whose cameo kinda steals the trailer.) The film looks like a big comedy with a little bit of action — maybe in the vein of Heat, with a little Midnight Run thrown in. It's fun seeing Witherspoon being loose and kind of goofy, and the film throws her personality against Vergara's Modern Family-honed approach to comedy, maybe to good effect.Hot Pursuit will be released on May 8. Trailer via People.
An uptight and by-the-book cop (Reese Witherspoon) tries to protect the sexy and outgoing widow (Sofia Vergara) of a drug boss as they race through Texas pursued by crooked cops and murderous gunmen.