'The Legend Of Zelda' Netflix Series: Our Choices For Link, Zelda, Ganon And A Showrunner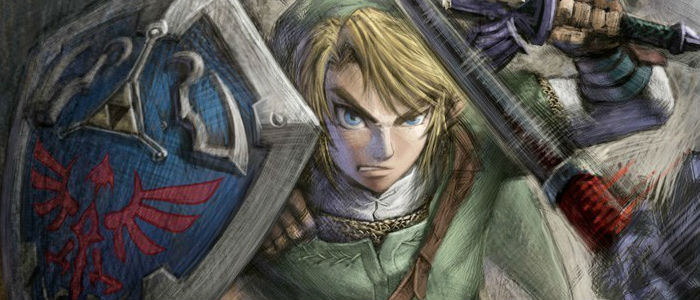 Netflix and Nintendo are at work potentially developing a TV series based on The Legend of Zelda. The news broke last week and got video game fans salivating. Sure there was a short lived Zelda TV show many years ago, but a Nintendo property hasn't been adapted into a big budget, live-action...well...anything since the early Nineties. And The Legend of Zelda has long been at the top of fan's wish lists for a new show of movie.
But what is the show going to be? All we know at the moment is Nintendo and Netflix want a family friendly show with the aesthetic of Game of Thrones. Okay, but how old will Link be? Zelda? Which will be the main character? Is Ganon the bad guy? What story will they use? At this point, without a script or showrunner, all options are likely on the table.
Since most of The Legend of Zelda games are about younger characters, that how we went with our casting wishlist. We tried to pick actors who, for the most part, aren't super famous but are age appropriate. Actors both in the box and way outside it. The resulting list features lots of people who you may or may not have heard of, but you wouldn't be surprised to hear were cast on a Netflix show. That's not to say we didn't stretch here or there.
So below, we've got our own Legend of Zelda Netflix casting wishlist for Link, Zelda, Ganon and then a writer/showrunner/director type. Check it out.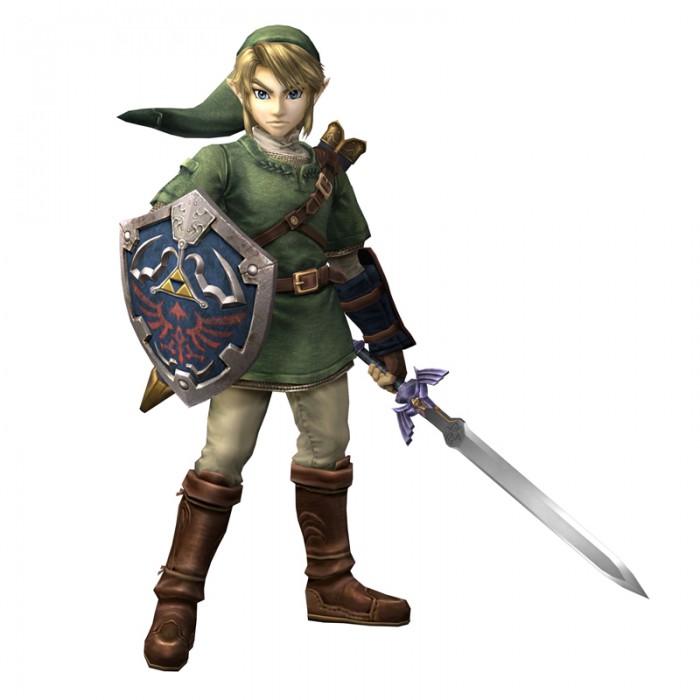 Link
Note: For this role I tried to pick actors who embody one, or all, of the Link characteristics you think of. Some have a Link look about them. Others, you'd totally buy as a quiet nobody who then grows into a hero. I even threw in a few who are almost wholly unheroic – like The Windwaker version of the character instead of the Skyward Sword one. Also – I tried to keep them under 21, with one exception.
Thomas Brodie-Sangster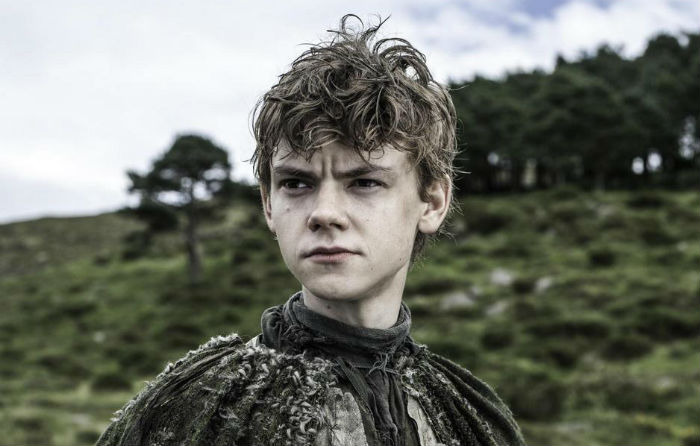 You know Brodie-Sangster from Game of Thrones, The Maze Runner, and looking pretty much exactly like Link from The Legend of Zelda. For that reason, and the fact he's a really good actor with a strong fanbase, the 24-year-old actor is the one age exception on this list.
Sean Giambrone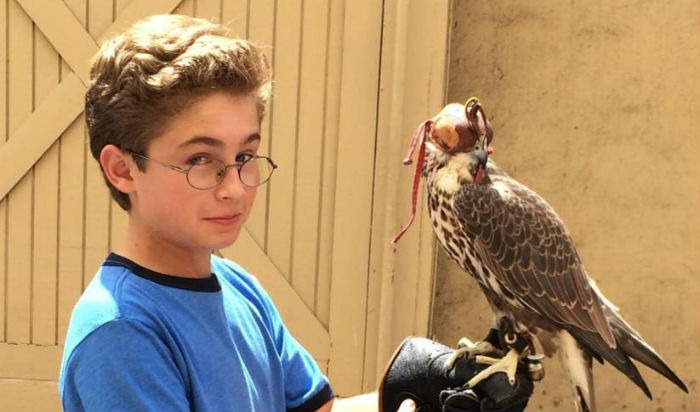 The star of The Goldbergs might not look like an imposing hero and that's exactly the point. He looks kind of meek, but time and time again he's proved on the ABC show that he's not. Even at 15, Giambrone has got fire in him. For that reason, I think he'd be a great Link.
Ross Lynch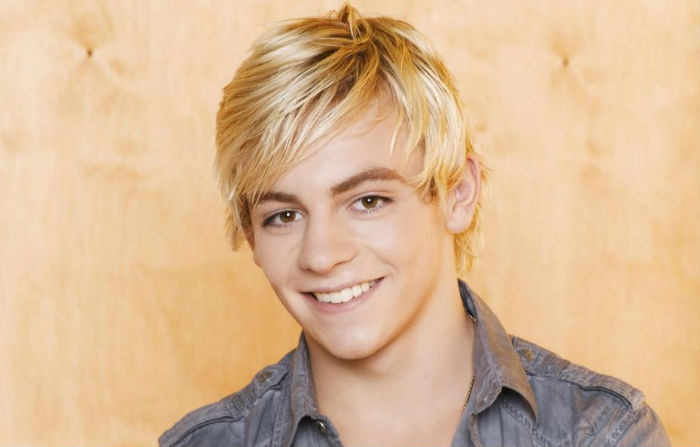 Lynch is one of two pop-stars on this list, but he also happens to be a Disney Channel star. He can act, sing, has a huge fan base and those very clean cut good looks you'd imagine the actor who plays Link would have. He's 19.
Alex Esmail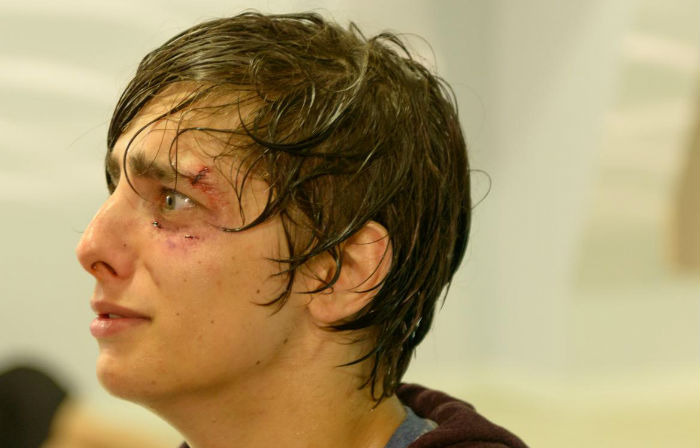 If John Boyega can go from the Block to Star Wars, why can't 21-year-old Alex Esmail go to The Legend of Zelda? We know he's charasmatic and funny, but also a little subversive. Is he good? Is he bad? Is he scared? Is he not? The actor could definitely bring some charm and depth to the role.
Jaden Smith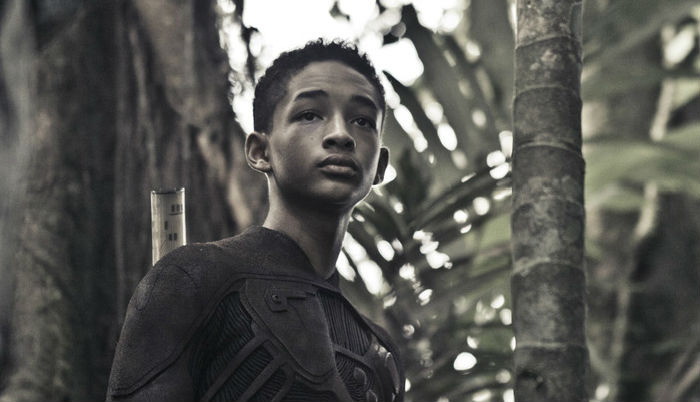 We all know Jaden Smith is a little crazy. His Twitter feed is legendary. But lots of the best actors are crazy and Smith is a really good actor when he wants to be. He's got box office clout and at 16, lots of heroic leading roles under his belt. Link could be just another notch on it.
Jack Griffo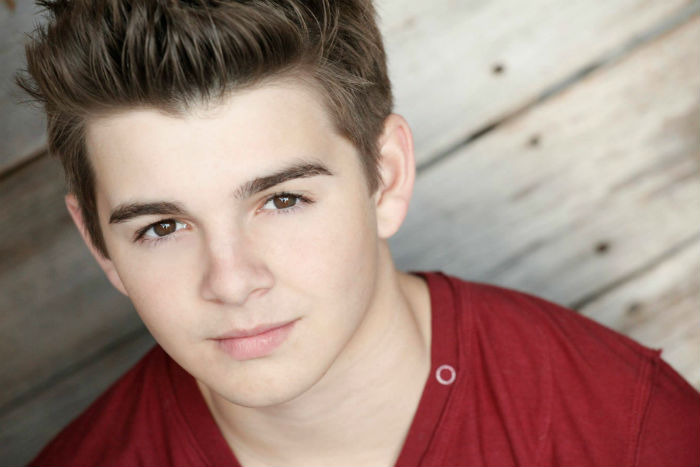 Frankly, I don't know alot about Jack Griffo. He's 18, he's on the Nickelodeon show The Thundermans and got his start in Sound of My Voice. But when you're looking at casts of teen shows, no one popped out more as "Link" than he did.
Ty Simpkins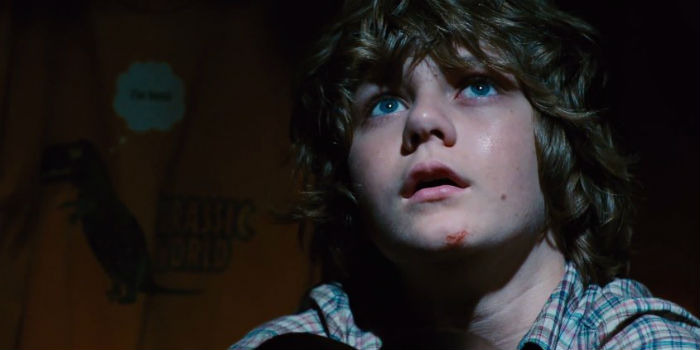 Ty Simpkins is too young and too small to be Link. Which is exactly why he'd make a good choice for the role. The essence of the character is an unassuming young boy becoming a man; how awesome would it be to see Simpkins go from innocent to ultimate bad-ass? The 13-year-old could pull it off plus, by the time Zelda gets going, he'll be older.
Harry Styles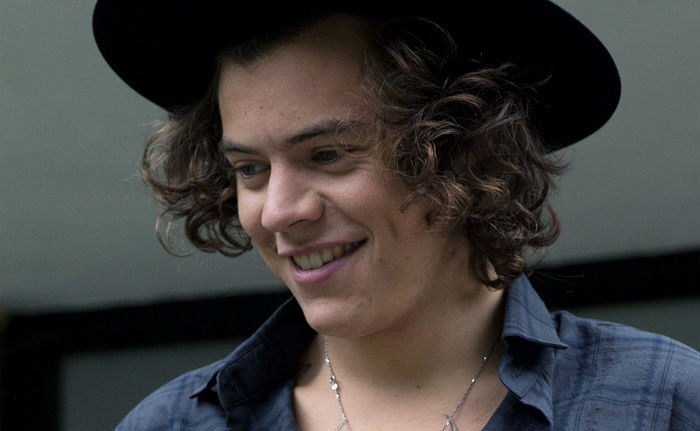 This is only partially a joke. Boy band stardom doesn't last forever and Harry Styles, the popular 21-year-old star of One Direction, is on schedule to find that out any month now. His stardom could probably get him an audition for this role, he's obviously got the look and it would bring in a slew of young viewers who probably wouldn't care otherwise.
Joel Courtney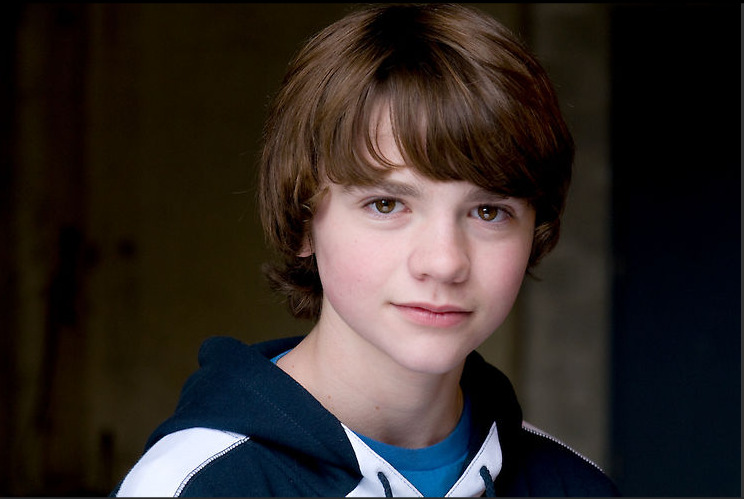 If it's good enough for J.J. Abrams, it's good enough for Nintendo. Courtney, now 19, was the star of Super 8 back in 2011. He's since kept busy with a series of smaller movies but that first one proved he could go from anonymous to hero over the course of a film. Think what he could do over the course of a series.
Chandler Riggs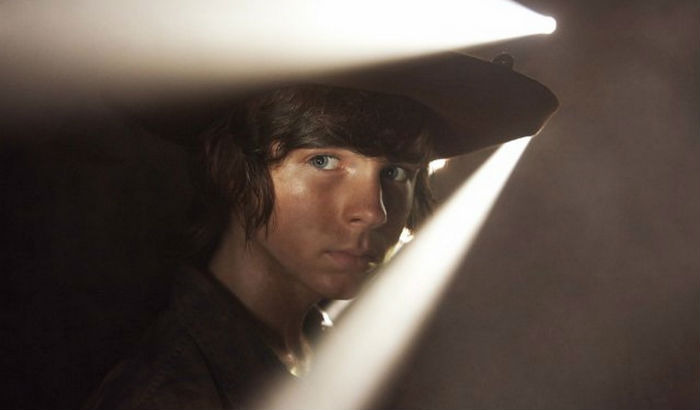 Playing Carl on The Walking Dead, Chandler Riggs has already gone from zero to hero. Will he want to stay on TV once that's done? We don't know, but a more family friendly version of that arc, with some swords, shields and horses, would probably suit him just fine. He's 15, he's got a fan base and a lot of talent.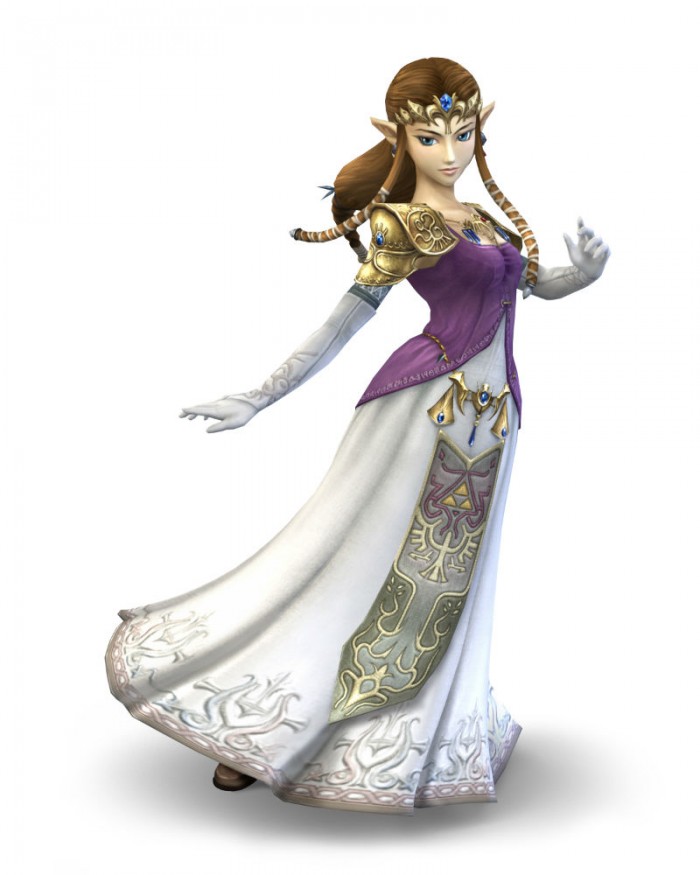 Princess Zelda
Note: For Zelda, I tried to pick actresses who were under 25 so the age worked against most of the Link actors. They needed to have a nice balance of sweet and approachable, but also beautiful and bad ass.
Maia Mitchell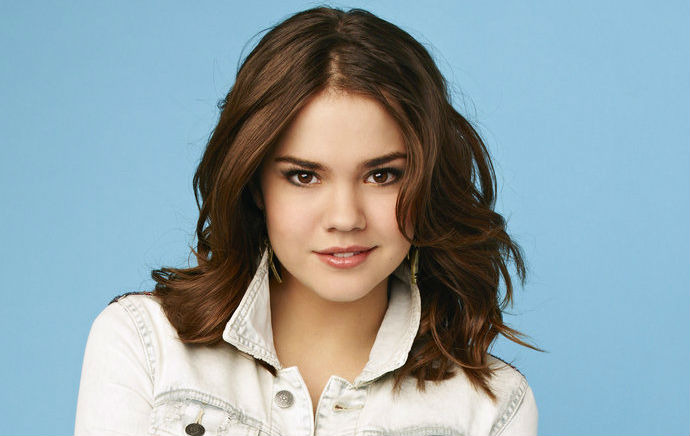 Mitchell, 21, is best known for her role as a confused, rebellious teen on the ABC Family show, The Fosters. Zelda is kind of that. She's got all the power in the world, but hides it until it's needed. Mitchell does that in a different way as a foster child in the middle of a custody battle on that show. She's also got crazy range, a girl-next-door look and a fan base both from the show and some Disney work.
Sophie Turner/Maisie Williams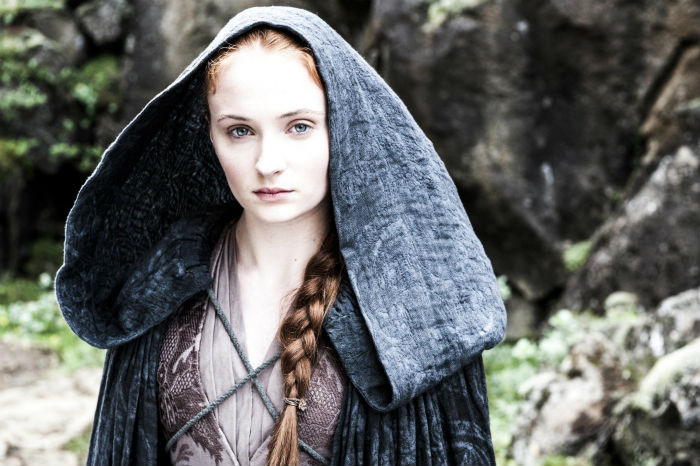 By the time Zelda gets made, both Turner and Williams are sure to be light years ahead of doing a Netflix show. But it's now 2015 and either could crush this role, as we've seen for years on the hit HBO show. They're also very comfortable with weapons and with weird, creepy dudes – a must for the role of Zelda. Turner is 18, Williams is 17.
Sofia Black D'Elia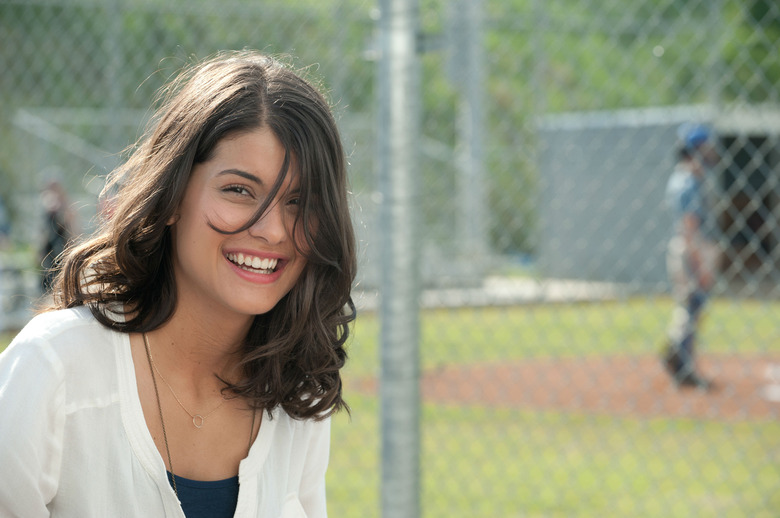 Sofia Black D'Elia is blowing up. The 23-year-old currently stars in Project Almanac, just got cast in Ben-Hur, and will be looking for something big after that. She's the kind of girl you'd risk your life to save if she got taken by an evil maniac.
Zendaya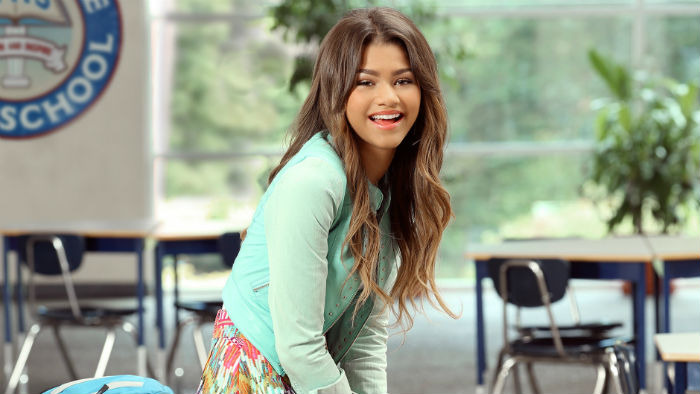 Zendaya is a Disney actress and singer with a massive fan base. She's confident, she's fast-talking, and she's got a very royal feel about her. When she's acting, you can't help but step back and take notice. That kind of presence in an 18 year old is a nice plus in a character like Zelda.
Hayley Kiyoko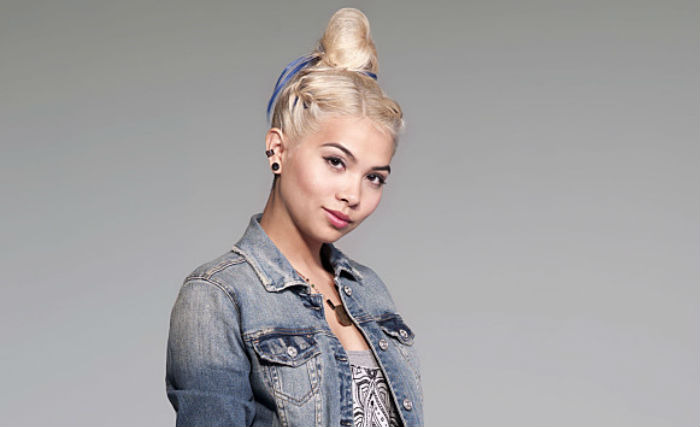 Hayley Kiyoko is spunky, multi-talented and ready to break out. She's done the Disney and Nickelodeon thing. She's doing the network thing and later this year, she'll do the movie thing as one of Jem's holograms. At 23, she's got the charisma to go along with a kind of bad-ass intimation that's rare in someone her age.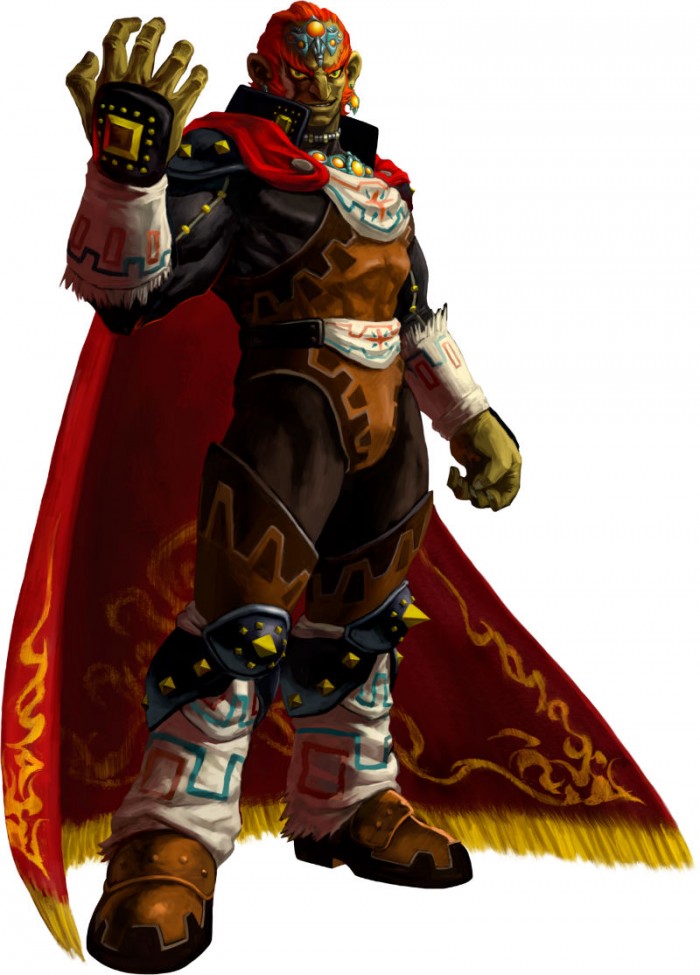 Ganon
Note: Ganon is the bad guy in most Legend of Zelda games, but he's not necessarily in them a lot. So for this one, I picked actors who could be that larger, imposing, scary presence, and also probably wouldn't have a problem appearing on a Netflix TV show. With an exception or two of course.
Paul Giamatti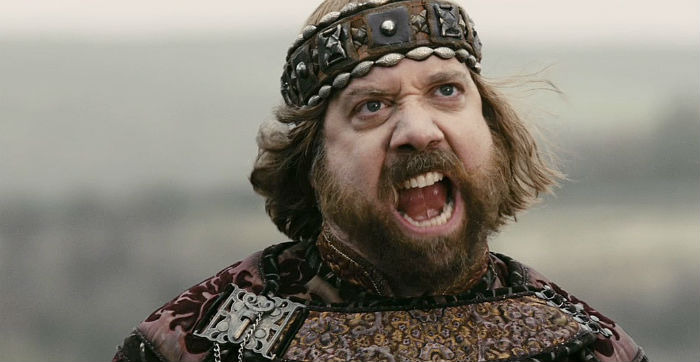 Paul Giamatti is an Oscar-nominated actor who certainly doesn't have to do a video game TV show. But he tried to be a supervillain in The Amazing Spider-Man series and with that not looking so good at the moment, he'd make a terrifying version of the dark lord.
Michael Shannon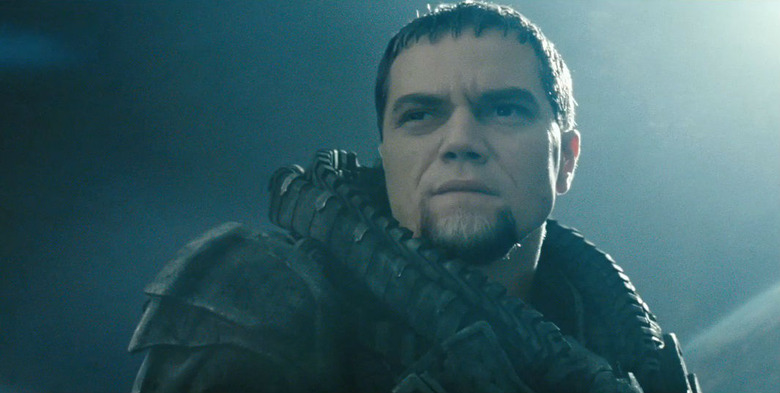 Can I just copy and paste what I just wrote? Shannon is also an Oscar nominated actor coming off a turn as a big screen super villain. However, he's just perfect for this role. He's got the stature, he's got the jawline and he's got the total intensity. It would almost certainly never happen but, if it did? Wow.
Dave Bautista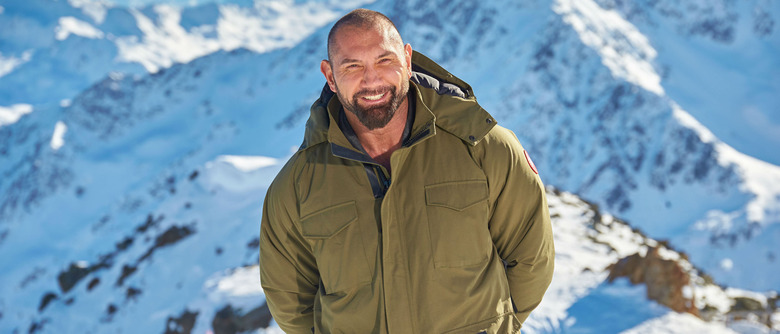 I'm going to say "Dave Bautista" here because, I mean, he'd be perfect. However, he'll be coming off one, maybe even two big screen villain roles by the time this show potentially gets rolling and if those work out, he's not stepping back. Again, this is dream casting though so we're going to say him, but we're also going to do kind of a blanket "Insert Wrestler here" as well.
Michael Madsen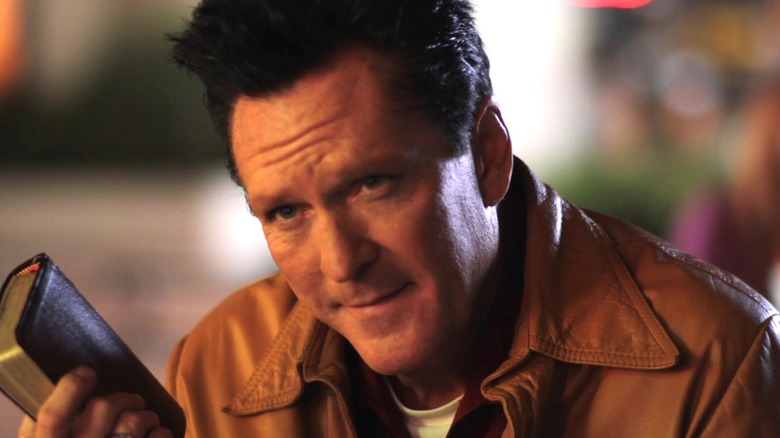 Madsen is one of the scariest, honest and underutilized actors out there today. For some reason, the Tarantino main-stay doesn't get many big screen rolls anymore. So maybe a role with some makeup and trying to destroy the world – which he'd be amazing at – could reignite his popularity.
Nick Frost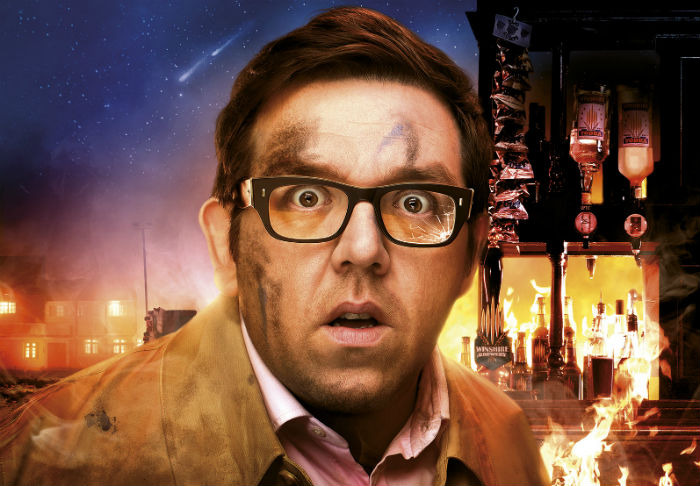 We all know Nick Frost for his comedy but I think he's got some scary in him. He's definitely got a big presence to bring to this role and if he threw in a little humor here and there? Well, the show would be better for it. It is supposed to be family friendly after all.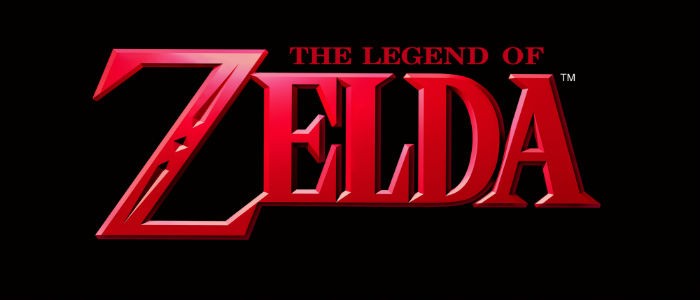 Showrunner
Note: This is by far the hardest role to fill simply because, there's no blueprint. No video game I can pop in and look at a character. So I tried to think of people who could do a family friendly Game of Thrones. A balance of rousing action, the fantastic, but with heart and morals. I admit, most of these are stretches.
David Benioff and Dan Weiss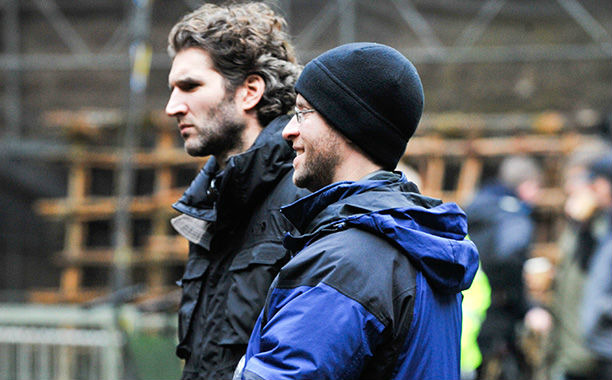 If you want a family friendly Game of Thrones, who better than the guys who make Game of Thrones? Admitteldy, it's a long shot and each of them are going to go onto bigger and better things after Thrones ends but imagine them tackling the world of Hyrule?
Dave Filoni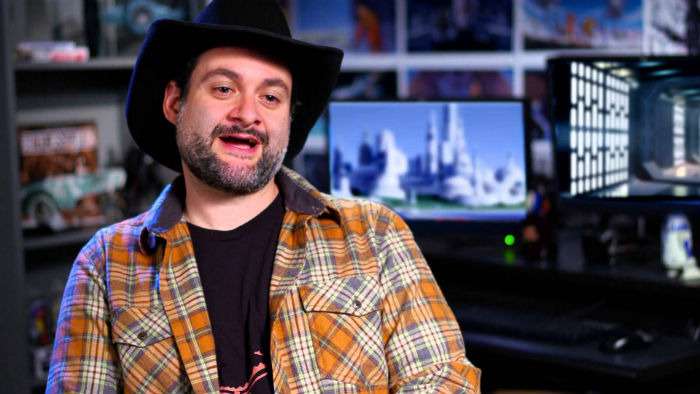 Filoni is Lucasfilm's go-to-guy when it comes to TV animation. He's basically the main voice behind The Clone Wars and Rebels, two shows that take a very popular intellectual property and present them to a family friendly audience in an action packed way adults can enjoy too.
Michael Hirst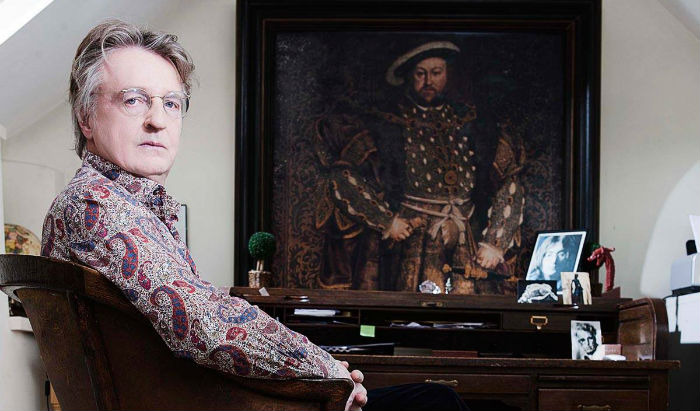 I don't watch Vikings, but everything I heard about it is that Michael Hirst is doing Game of Thrones worthy work on the show. It's is obviously more adult and violent than Zelda would be, as was his previous show The Tudors, but both exhibit total command of story in a larger-than-live universe.
Guillermo del Toro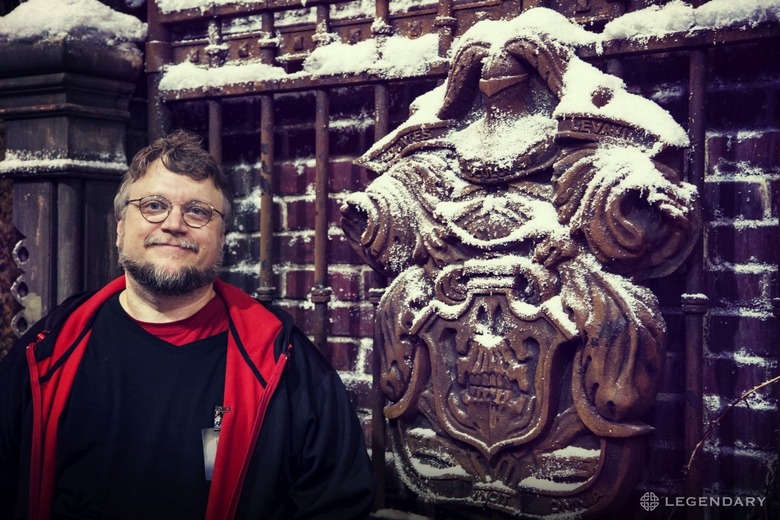 If Guillermo del Toro wasn't a producer on The Strain, I wouldn't put him here. But he is, so I am, and it'll never happen but this is my wishlist and the idea of a Guillermo del Toro Hyrule gives me goosebumps.
Bruce Straley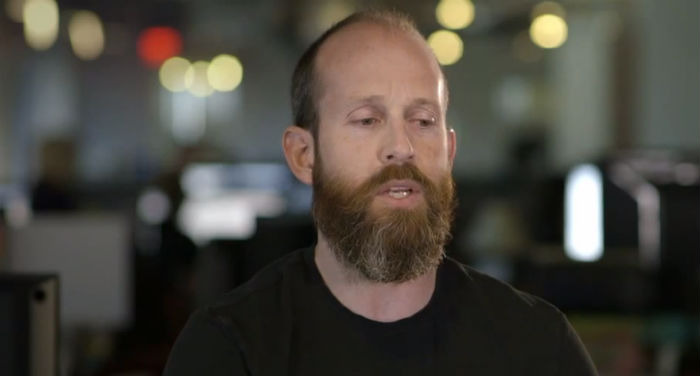 Straley isn't well-known to most movie watchers, but video game fans know him as one of the main voices behind The Last of Us and Uncharted games. He's never worked on TV or in the movie but I wanted to throw in at least one video game guy here. Someone who grew up in that industry and could bring those unique sensibilities across mediums.
Obviously, these are just suggestions. Some fun, some real, who is on your own Legend Of Zelda Netflix casting wishlist?