Watch An Amazing One-Hour 'How To Train Your Dragon 2' Making Of Documentary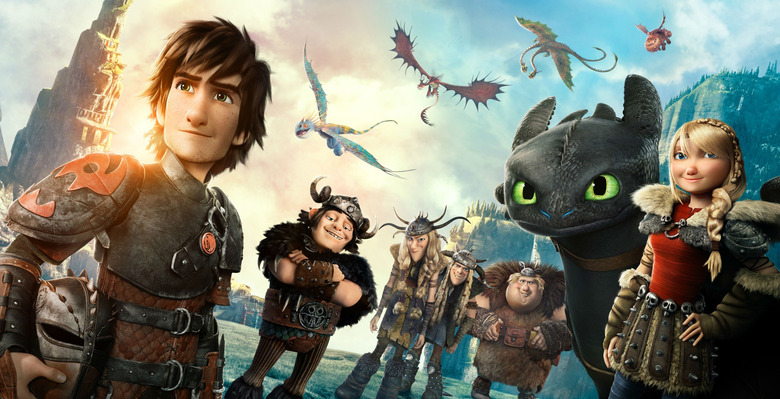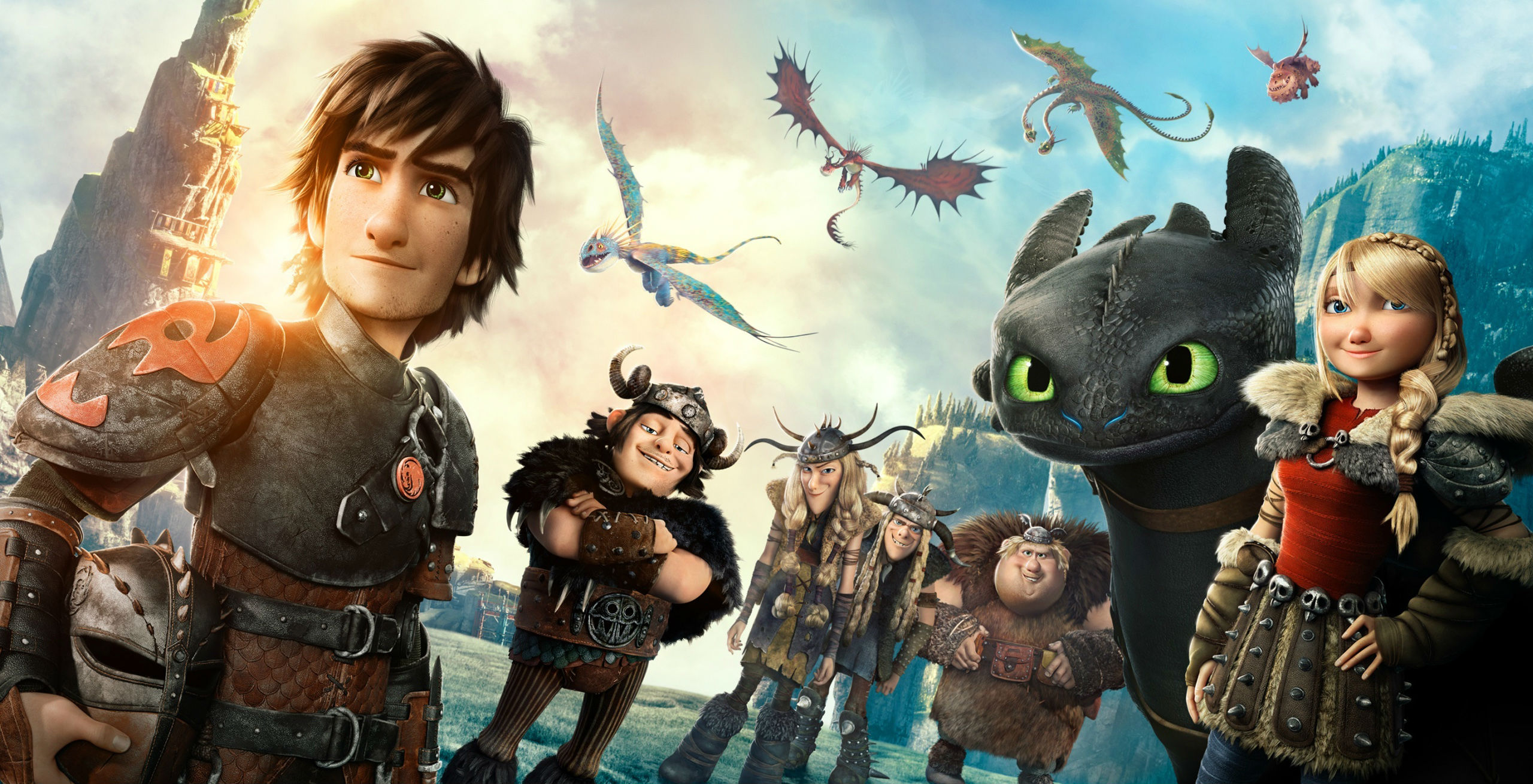 Competition for the Best Animated Film Oscar this year is stiff. The big news early on was the exclusion of The Lego Movie, but the films that were nominated are certainly worthy. In fact, there all so worthy, there isn't a clear cut favorite between the five nominees. Disney's Big Hero 6 is the slight favorite based on recognition and box office alone but the other films are close behind.
Which brings us to the reason you're reading: How to Train Your Dragon 2. The DreamWorks Animated film has a real shot at doing what the first film didn't, and that's win the Oscar. To do so means campaigning and one new way they've done that is release an awesome one hour documentary on the making of the film. Watch the How to Train Your Dragon 2 making of video below. 
The video is called Where No One Goes: The Making of How To Train Your Dragon 2 and, unfortunately, it's not embeddable. But click the image below (or this link) to head to the site where you can watch it.
(Also, I know an hour is a long time, but watch the first 90 seconds and if you don't want to continue, well, you're a better person than I.)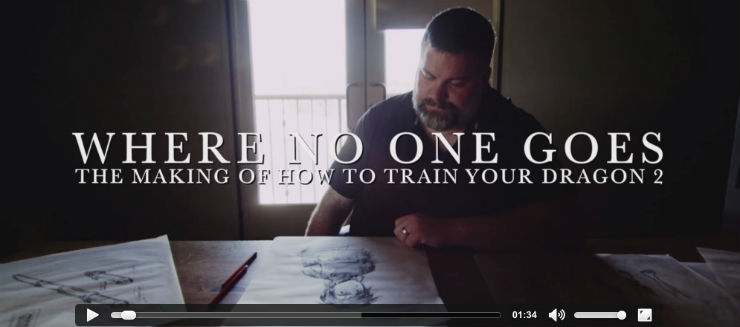 Obviously, the rest of the movie doesn't have that editing pace of that intro but it really does a good job of taking you on the trip of making the sequel.
Also, if you have the Blu-ray, yes, this documentary is on there, but director Dean DuBlois says it's the first time it's online officially.
Here's the making-of documentary that we put together for #HTTYD2, online for the first time. Enjoy http://t.co/HPsg9IRd2p

— Dean DeBlois (@DeanDeBlois) February 12, 2015
How to Train Your Dragon 2 is now on Blu-ray. DeBlois is currently working on How to Train Your Dragon 3 for a 2018 release. Here's his latest update on that film from last week:
There were a few months of pitching outlines and making sure that everybody was content with where it was headed, and now I'm deep into the script. I'm about halfway through. I was literally working on it this afternoon before coming here. I have to hand it off pretty soon.